Review Summary
The Mikro Old School Solid is an advanced, vintage Fiberglass, Carbon and Kevlar helmet with ZOX's conehead technology, that provides optimum protection and comfort. ZOX helmets have been producing comfortable, safe helmets at a reasonable price for over a decade, during which they have grown to now include a full range of street, dirt and snow helmets. ZOX is an integral part of the Canadian racing community, on a local, provincial and national level, and have been since the beginning. All ZOX helmets go through an extensive testing process to ensure quality and safety.
Pros
Great Fit
Easy to use micrometric buckle
Lightweight
Excellent price
Cons
On road noise
Lack of Face Protection
3.5
Average, With Drawbacks
In this article, I will be reviewing the first of three ZOX helmets, the Mikro Old School Solid.
The Mikro Old School Solid is an open-face helmet. It falls in the category of a half helmet, sometimes referred to as a beanie helmet or a bucket.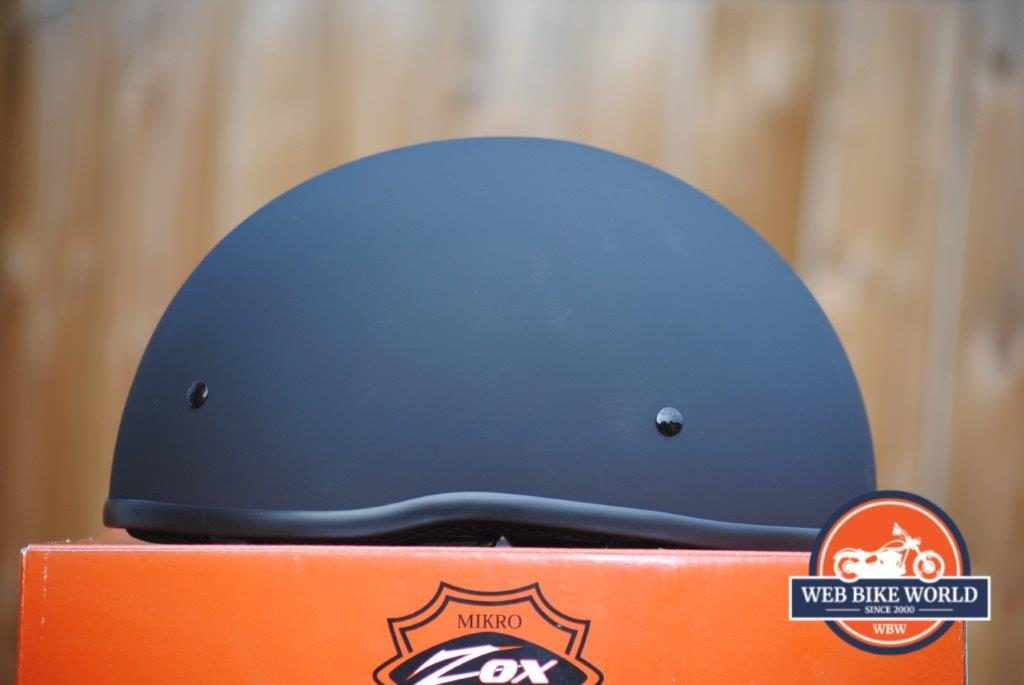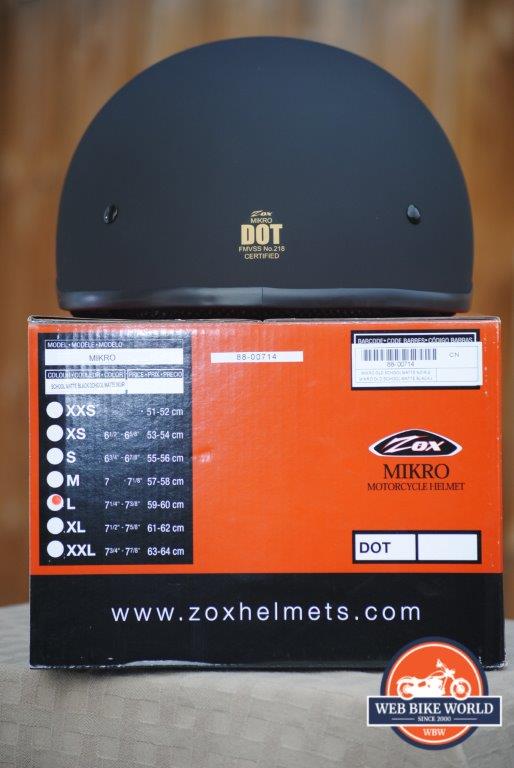 I tested this helmet using my 2008 Harley Davidson Sportster "Bobber". I find that when I ride my bobber, I prefer wearing an open face helmet. I enjoy the wind on my face and hearing the rumble of my Vance and Hines Short Shot exhaust.
A bobber, having a lowered suspension and ape hangers, is not my usual choice for highway riding. I usually just ride the bobber in the city. I did take it out on the highway for a little romp to thoroughly try out this helmet.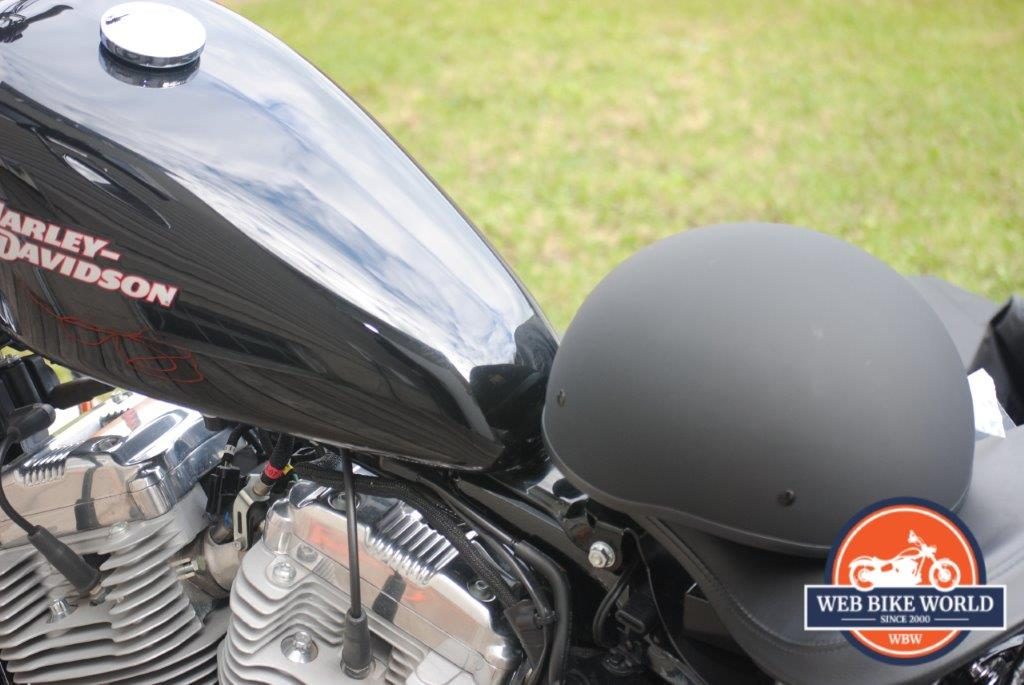 Please keep an eye out for a review of my bobber build in the near future.
Exterior Appearance and Finishing
The Mikro Old School Solid is a good looking half helmet. Its small design is unobstructed and does not feel confining or constricting. It has a relatively low profile and the matte black finish looks clean and subdued.
This helmet does not have a visor or snaps for a visor. I prefer this as I find that it gives a nice streamlined look to the helmet.
The Mikro Old School Solid is available in Matte Black as the one I reviewed and in Gloss Black. The Matte black version appears to be a bit prone to showing off scuffs; however, I found that when I got home, a wet microfiber cloth removed the bugs nicely and the scuffs were not very present.
I particularly like the finish inside the helmet. The material used proved very good at keeping my head relatively dry. I also like that the chinstrap is equipped with a micrometric buckle that makes donning and doffing the helmet very easy, even with gloves.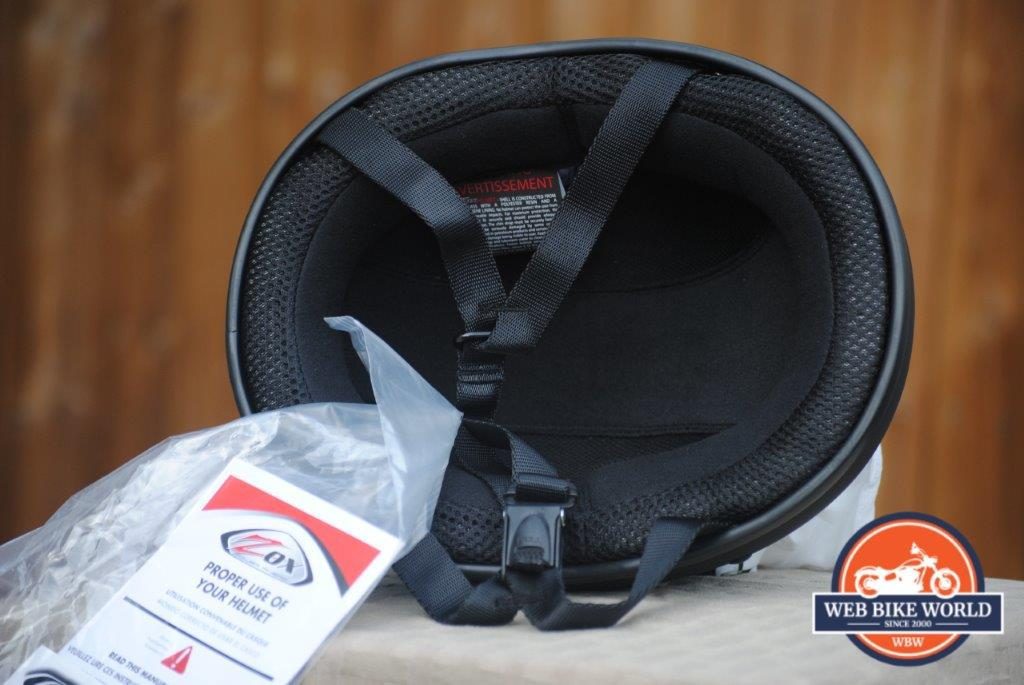 Fit and Comfort
I found the Mikro Old School Solid to be quite comfortable. ZOX's patented conehead technology assures that the helmet provides excellent support around the head without having downward pressure from the top of the helmet. I found that once the helmet was on, it wanted to naturally stay on my head, and once I was riding, in town as well as at highway speeds, the helmet did not feel like it was moving around at all.
This helmet has a weight of 750 g (1.6 lbs). I found it to be light enough to be worn without feeling that my head was weighed down and causing strain to my neck.
The Micrometric buckle was very convenient. I really like that this feature allows for easy on and off. I tried using the buckle with my gloves while putting the helmet on as well as taking the helmet off. In both cases the process was easy.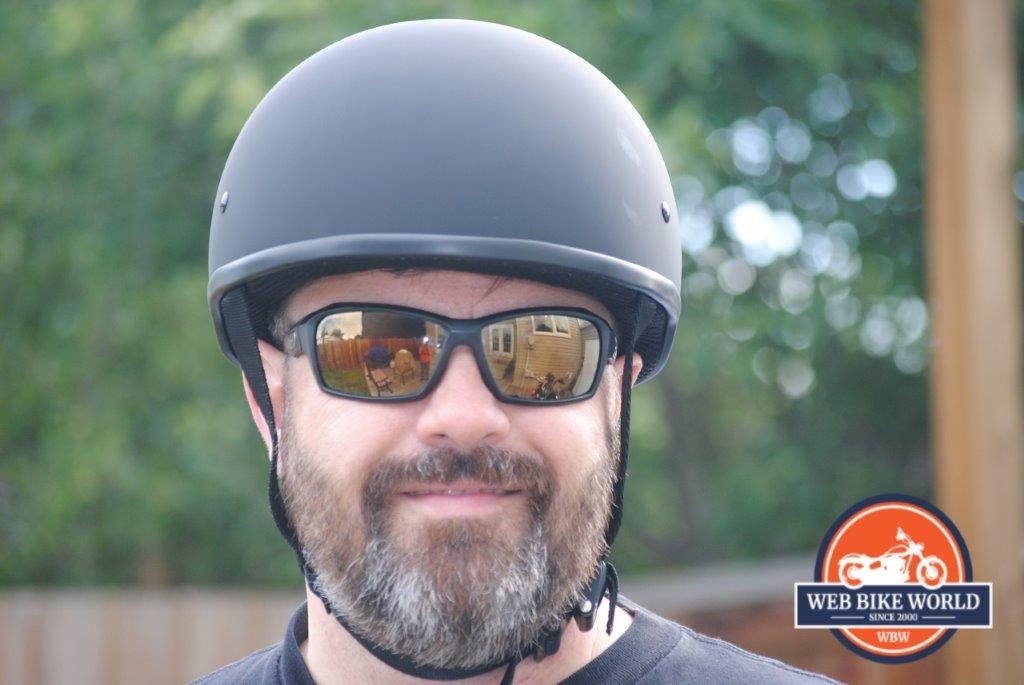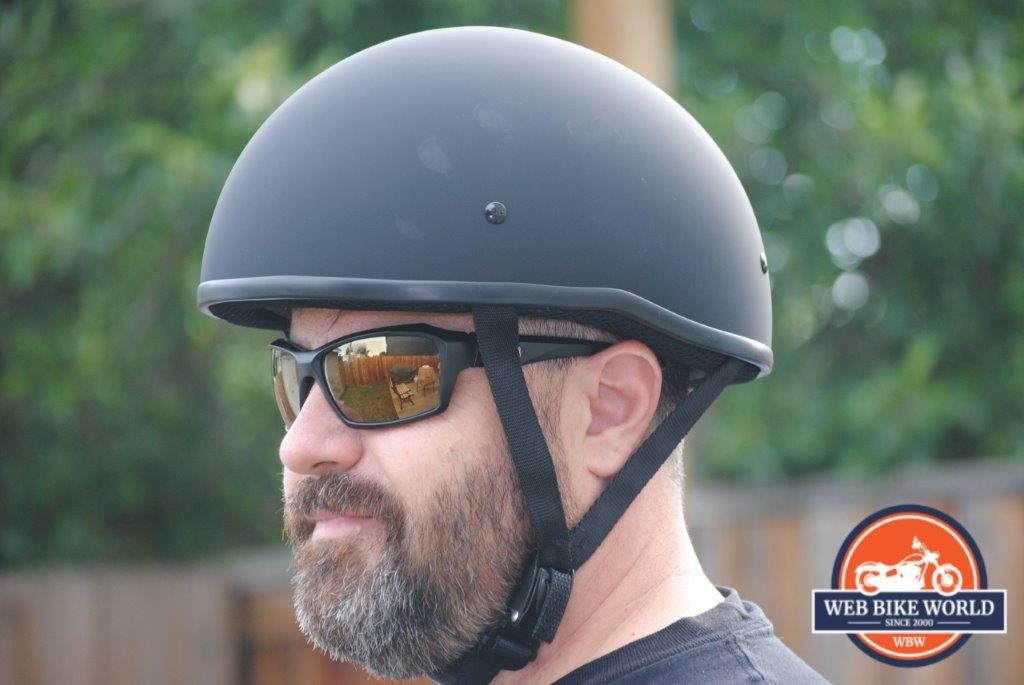 Airflow and Venting
The helmet does not have any vents; however, given the fact that the helmets also have no sides or front, there is no shortage of fresh air.
Noise
Noise is a major concern when it comes to an open face half helmet.
This does not reflect on the construction of the Mikro Old School Solid, just beanies in general. With the helmet on, there is absolutely no protection against exhaust noise, road noise or as I experienced while reviewing the helmet, a fire truck siren.
One could always wear foam earplugs while riding if the noise is unbearable. On a positive note, you do get to listen to the sweet exhaust note of your bike while riding through a tunnel.
Visibility
Visibility is not a concern at all when it comes to an open face half helmet.
The Mikro Old School Solid did not disappoint in this category. The conehead technology kept the helmet secure on my head while I looked left and right and absolutely nothing was in my line of vision.
Conclusion
The ZOX Micro Old School Solid is a well-built helmet with a very affordable price tag.
If you are shopping for a new half helmet, you will not be disappointed with the ZOX Mikro Old School Solid. It is well constructed with quality materials. The fit and finish are good. It's a bare-bones helmet that does exactly what is expected of it.
In the box, the helmet is shipped in a protective fleece helmet bag and includes the instruction manual and a sticker. The finish in matte black is subdued and looks amazing.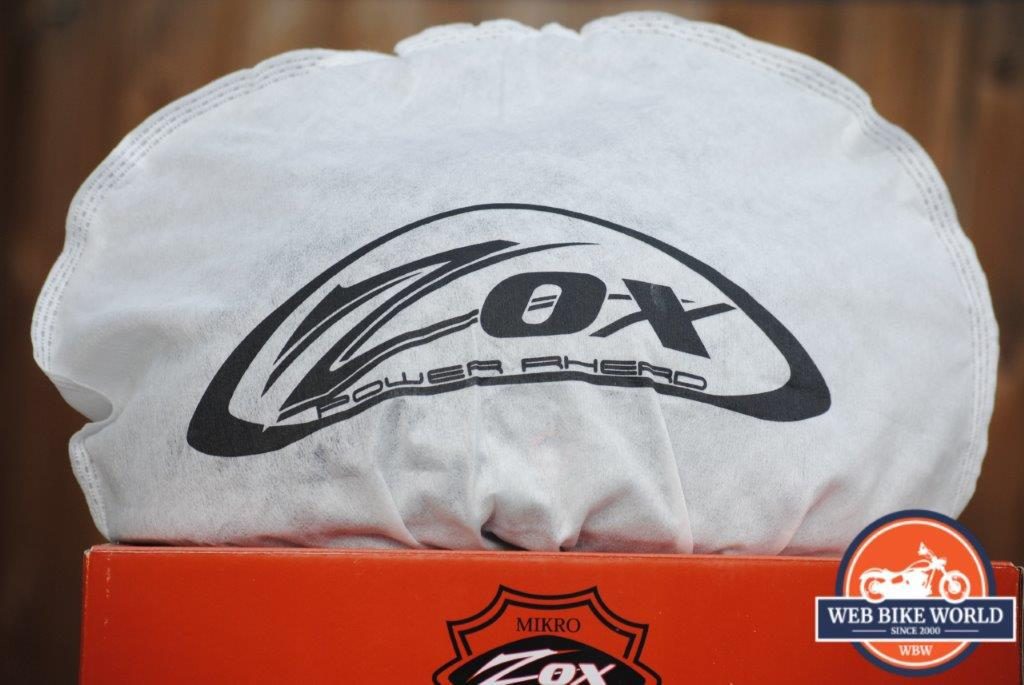 I was really impressed with the micrometric buckle. It was easy to adjust and very easy to use even while wearing gloves.
The helmet is very well priced at CAD$ 114.99 MSRP
I recommend this helmet.
*disclosure: ZOX helmets provided the Mikro Old School Solid at no charge for the purposes of this review.
Pros
Great Fit
Easy to use micrometric buckle
Lightweight
Excellent price
Cons
On road noise
Lack of Face Protection
Specs
Manufacturer: ZOX Helmets
Where to Buy: ZOX Helmets
Price when tested: $99.99 USD or $114.99 CAD MSRP
Made in: China
Alternative Models and Colors: Matte Black and Gloss Black
Sizes: 4 shell sizes, 4 EPS to ensure a good fit, XS to 5XL
Safety Designations: Meets or exceeds DOT FMVSS-218 certified
Review Date: July 2018