If electric motorcycles are ever going to gain a foothold in the market they need a rider incentive like in Vietnam where they waive registration fees.
Some countries have similar tax incentives to encourage riders to switch from internal combustion engines to electric power, but there are no such incentives in Australia.
That could change after the car manufacturing industry closes down in the next couple of years as the government won't feel obliged to prop them up.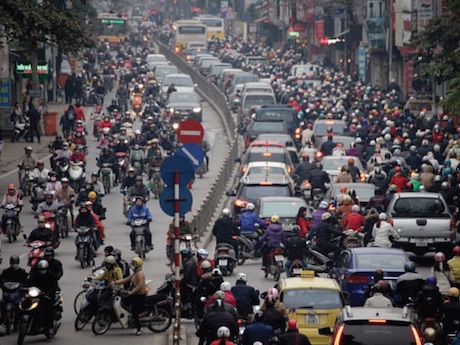 In Vietnam, electric scooters and motorcycles are becoming popular with the National Steering Committee of Traffic Safety revealing that 70% of EVs across the country are motorcycles.
However, riders on electric motorcycles must not exceed speeds of 50km/h and the motors must be no greater than 4kW.
A range of motorcycle manufacturers, including BMW, Harley-Davidson, Yamaha and Victory have electric motorcycles, but are holding off markets such as Australia because of our lack of infrastructure and government incentives.
Meanwhile, Italian has developed n urban "fat-wheeler" e-bike in co-operation with Ducati.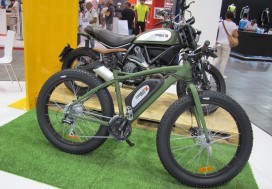 The Ducati Scrambler comes as a 25 km/h e-bike with a 250W motor and 26V 11Ah battery. Coloured in Verde Ducati this Scrambler is an e-bike that will be sold at Italwin dealers as well as Ducati dealers in Italy at €2640.