In a huge leap for the adoption of electric-powered two-wheelers, Californian company Zero Motorcycles now claims range of 275km.
It comes as British sportscar manufacturer Caterham has shown two electric bikes and BMW has shown its C evolution electric scooter at the Milan show, pointing to an electric future for two wheels.
Zero Motorcycles Australia began selling non-registrable off-road bikes in 2009 and added the street-legal S and DS in November 2010. For 2014, Zero has ditched the MX off-roader and gone with an all-road line-up, introducing the SR which boosts power to 49kW and a hefty 143Nm of torque for electrifying (pun intended) acceleration to 100km/h in just 3.3 seconds.
It represents a quantum leap of 56% in torque and 24% in power over the S model which takes 5 seconds to hit highway speed.
Top speed of the S is a shade over 160km/h.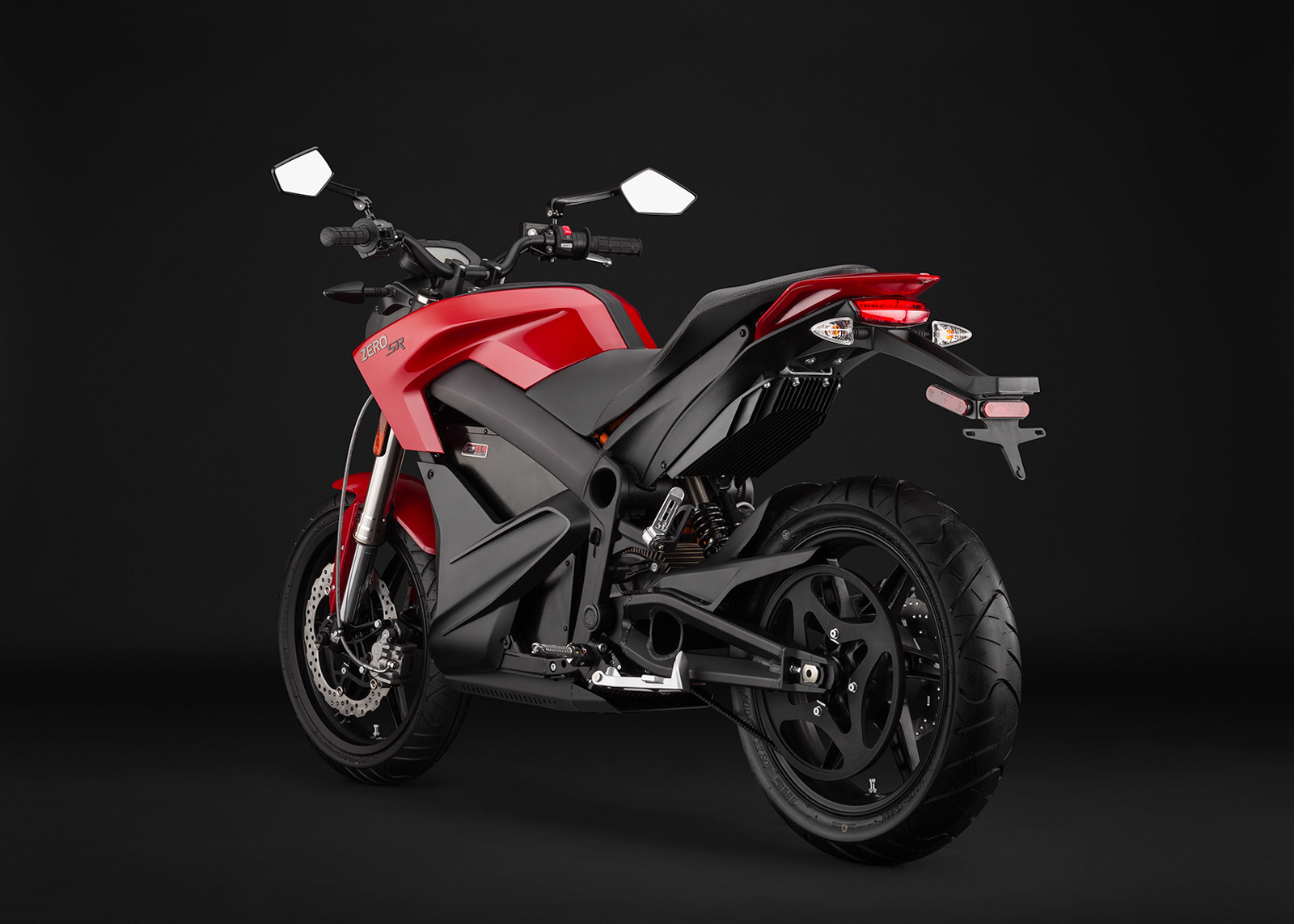 But the really good news is that range anxiety has been eased with an optional "Z-Force Power Tank" or extra battery that replaces the parcel container at the base of the bike.
Zero claims it increases range to 275km in the city and 141km at highway speeds, although you might have to be conservative in your riding style and use the eco setting rather than the sport setting.
The power pack can be retrofitted to all new model Zero bikes. There is also a quick-charge kit available.
Zero Motorcycles Australia director of sales for Asia/Pacific Phil Wilkinson says they are still discussing which models will come to Australia.
Zero has also improved the suspension with 43mm front forks, wider triple clamps and a reworked rear shock.
They get a new dash with a high contrast blue backlit LCD screen that indicates rider mode – eco, sport or the new custom mode – which are selectable via a new right hand switch gear.
The new bikes also feature an aerodynamic chin fairing that funnels air into the powertrain to provide additional air-cooling.