Yamaha has followed the lead of Kawasaki and Ducati with the launch of "Episode 1" of a series of teaser videos that could lead to a new R1 or R6.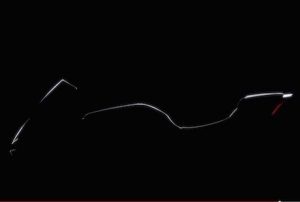 The new model will be unveiled at EICMA motorcycle show in Milan on November 3 and the video was released to coincide with the opening of the Intermot show in Cologne, maybe to steal a little gloss off the Kawasaki H2R.
The short 38-second Yamaha video highlights a race track and the statements "The beginning of a new era" and "Development level Z" whatever that means. It probably indicates something very hi-tech will be unveiled at EICMA.
In the video you can see sketches of single-sided swingarms, chunky triple clamps, large brake callipers and fully adjustable forks.
Meanwhile, Yamaha revealed several new models at the show.