Yamaha Motor will introduce a range of concepts at the Tokyo Motor Show on October 28, including a retro model, electric bikes and even a car powered by a motorcycle engine.
The latter is similar to the Honda track day car powered by its MotoGP-derived four-cylinder engine from the exclusive RC213V-S sportsbike and unveiled at the Frankfurt Motor Show in September.
Yamaha previously announced plans to make small cars for the European market from 2019 featuring 1000cc motorcycle engines.
It's not their first foray into four wheels having developed engines for Toyota, the Lexus LFA V10, Ford's SHO V6, Formula One racers. In the early 90s, they also made the 335kW V12 OX99-11 supercar.
In 2013 Yamaha exhibited a prototype 1000cc engine car and an electric-car battery at the Tokyo Motor Show.
This time it's a mid-engined sports car, possibly powered by their R1 engine.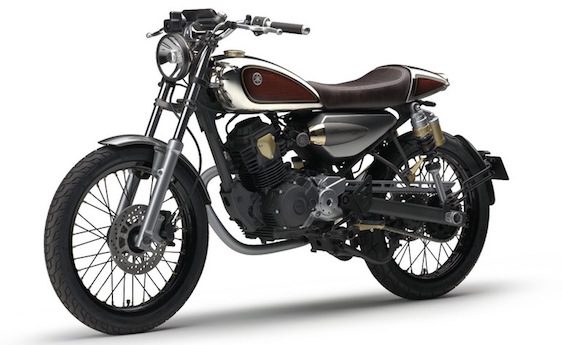 At the other end of the scale, they will unveil the Resonator 125 retro single-cylinder concept, similar to their SR400. This may also be kickstart-only, but we can only see the left side of the vehicle in the supplied photo.
Interestingly, it features wood panels on the tank and seat cowl and some brass fittings.
The only concession to modern technology is an instrument panel that is basically a docking station for a mobile phone. Several other manufacturers are looking at going this way, so don't dismiss it as folly.
Yamaha has also released updated versions of its electric motorcycles.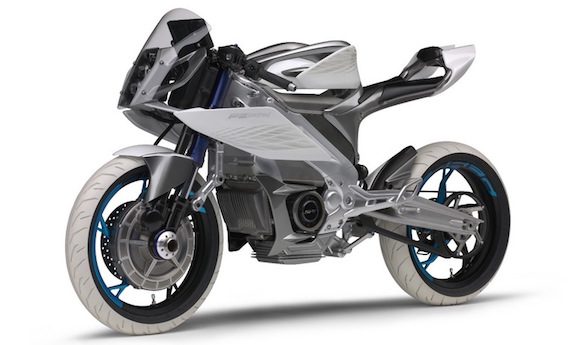 Last year Yamaha unveiled their Passion Electric Street (PES) electric street bike and Passion Electric Dirt (PED) electric off-roader, promising to go to market with the bikes.
However, they have now released the PES2 and PED2 with cosmetic and unspecified technology updates.
The only information they have provided is that the street bike is now two-wheel drive with a second motor in the front wheel. Surely the dirt bike would be the more likely choice to get two-wheel drive!
Yamaha will also unveil a Leaning Multi-Wheel (LMW) motorcycle which, from the veiled supplied photo, appears to a motorcycle version of their TriCity.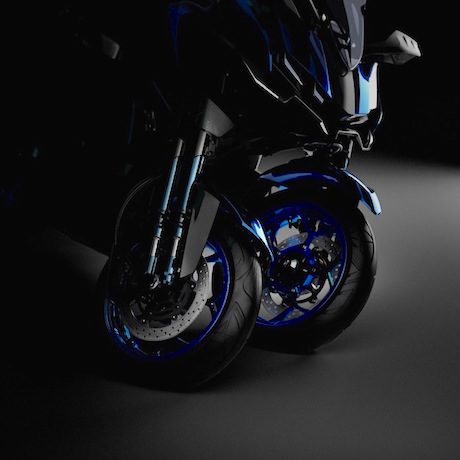 The final concept model is the YPJ-MTB electrically assisted mountain bike. It is powered by a 400-Wh lithium-ion battery and a DC brushless motor that produces 250W.