Yamaha is issuing a worldwide recall on several three-cylinder models over an issue with the lower handlebar possibly becoming loose.
The stud bolt threads might not have enough thread-locking agent applied to them due to the lower handlebar being improperly painted.
If the handlebar is struck hard enough, the paint on the handlebar holder might be damaged and could cause enough of a clearance difference on the stud bolt to allow it to become loose from engine vibration.
Affected models are the 2015-2017 MT-09 Tracer (known as the FJ-09 in some markets), 2014-2017 MT-09 (known as the FZ-09 in some markets), and 2016-2017 XSR900 which was recently awarded a prestigious Red Dot Design Award.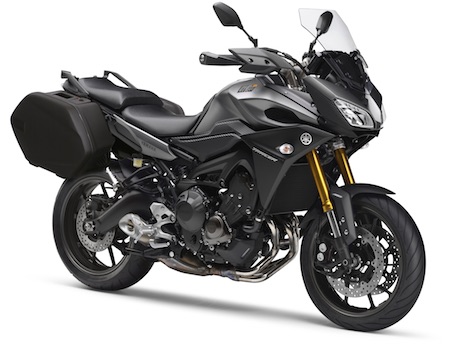 Owners will be notified by Yamaha, but we publish these recalls in case the bike has been privately sold. In that case the manufacturer would have no record of the owner.
Recall notices are issued by the manufacturer through a voluntary industry code under the ACCC.
Despite hundreds of recalls by various automotive manufacturers, none has ever been mandatory.  All have been issued by the manufacturer.
While any recall is not good news for the manufacturer, it shows that they are largely diligent in fixing problems.
If you believe there is an endemic problem with your bike that should be recalled, contact the ACCC on 1300 302 502.
To check whether your motorcycle has been recalled, click on these sites:
• USA
• UK
• Canada