Yamaha is developing hybrid engines for cars with the technology helping the Japanese company produce electric motorcycles.
Company boss Yoshihiro Hidaka (pictured above) says Yamaha has been supplying engines for Toyota since 1967, but now must develop hybrid engines to keep pace with Toyota's hybrid powertrain development.
"I have a sense of crisis that if we don't gain the capacity to properly develop those types of engines, Toyota won't call on us anymore," he says.
Yamaha will also make a decision this year on whether to begin production of a car, after completing tests.
Hybrid bikes?
Meanwhile, the hybrid engine technology would also help Yamaha produce electric motorcycles, Yoshi says.
He did not say whether hybrid powertrains could be considered for motorcycles.
So far the company has only produced the E-Vino scooter, trials bike and an off-road bike in co-operation with Honda.
All are charge-type bikes with a permanent battery rather than a swappable battery format as recently suggested by Kymco.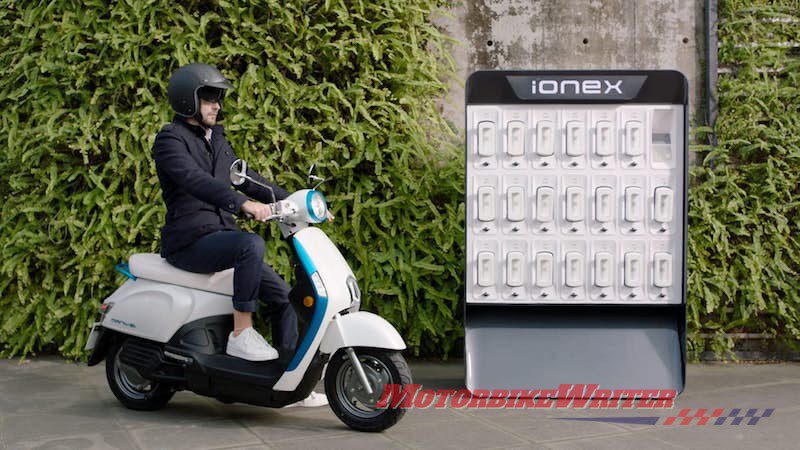 "If quick charging with solid-state batteries becomes reality, there's no need to swap," Yoshi says.
He says the company is also open to collaboration on ride sharing as proposed by BMW Motorrad.
Environmental subsidy
Yamaha's electric future comes as the Korean capital has announced it will begin subsidising environmentally friendly electric scooters.
The Ministry of Environment has selected six types of motorcycles applicable for subsidies ranging.
While Australia does not offer subsidies for electric or hybrid vehicles, subsidies are provided by most European countries, Asian nations, Canada and most American states, only California so far includes motorcycles.
The UK Government provides a £1500 (about $2400) subsidy on the price of electric motorcycles and scooters to encourage their uptake.