You either love or hate it when your chrome motorcycle exhaust pipes go blue or rusty, but now Yamaha Motor has developed a nano-film coating technology that retains the sheen.
Some riders like the bluing effect caused by excessive heat as they say it gives the bike character. However, it can also lead to rust over time and limit the life of the exhaust pipes.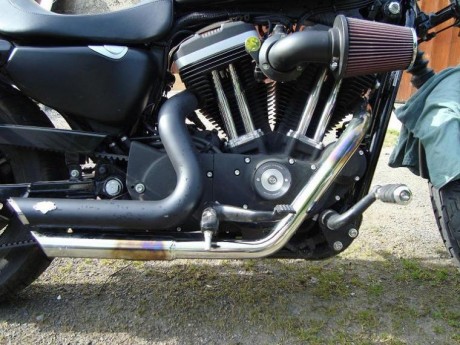 Last year, World Patent Marketing announced the Rid a Blue quick-cleaning product would take the bluing out of the pipe. It uses detergent oil, white diamond Polish and an anti-oxidiser chemical to shorten the exhaust pipes' cleaning process.
Yamaha Motor's manufacturing technology centre has been working on their anti-bluing project since 2002. Last year they registered SixONy as the trademark name for the product.
SixONy is a balance of oxygen and nitrogen molecules that is applied in a thin film only 20 to 150 nanometers (0.1mm) thick.
The highly heat- and corrosion-resistant ultra-thin film also reduces the weight of exhaust pipes by about 20%.
Yamaha says it can make the film transparent or a particular colour by adjusting the thickness and the oxygen-nitrogen ratio.
The Japanese manufacturer has already used the technology on the FZ1 in 2007, the YZF-R1 in 2008 and the SR400 in 2010.
But now it appears they will be marketing the product separately.
No word yet on the availability or price of SixONy or Rid a Blue. However, Yamaha says their technology may find a variety of other uses, such as kitchenware and other automotive parts.