Battery swap technology has received a boost with Yamaha unveiling their EC-05 electric scooter with Gogoro lithium-ion battery packs you can easily swap at a convenient roadside vending machine.
The Yamaha scooter is a partnership with Taiwanese scooter company Gogoro Global.
Taiwan seems to be the epicentre of swappable battery tech with Kymco last year releasing their Ionex electric scooter with similar-sized battery packs.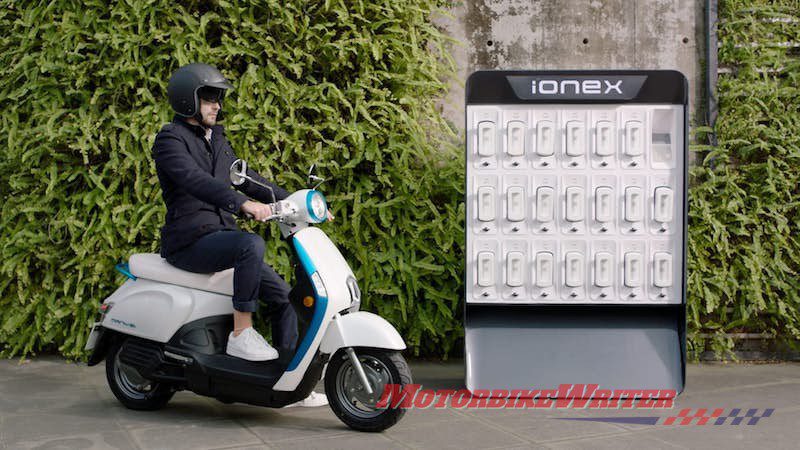 Old battery swap tech
Battery swap technology is not new. In 1938, British company Battery Traction Ltd came up with the idea, but it was sidelined by World War II.
Better Place also suggested the idea for cars in 2008 and went broke in 2013.

Several car companies have also dabbled with the idea, but canned it because their batteries are too big.
However, Tesla has patented a robot that can charge an electric car's battery in 15 minutes and some small electric city cars can swap batteries in under a minute.
Now it seems battery swap technology is back on the drawing board, at least for motorcycles and scooters where the batteries are small and light enough for a rider to carry.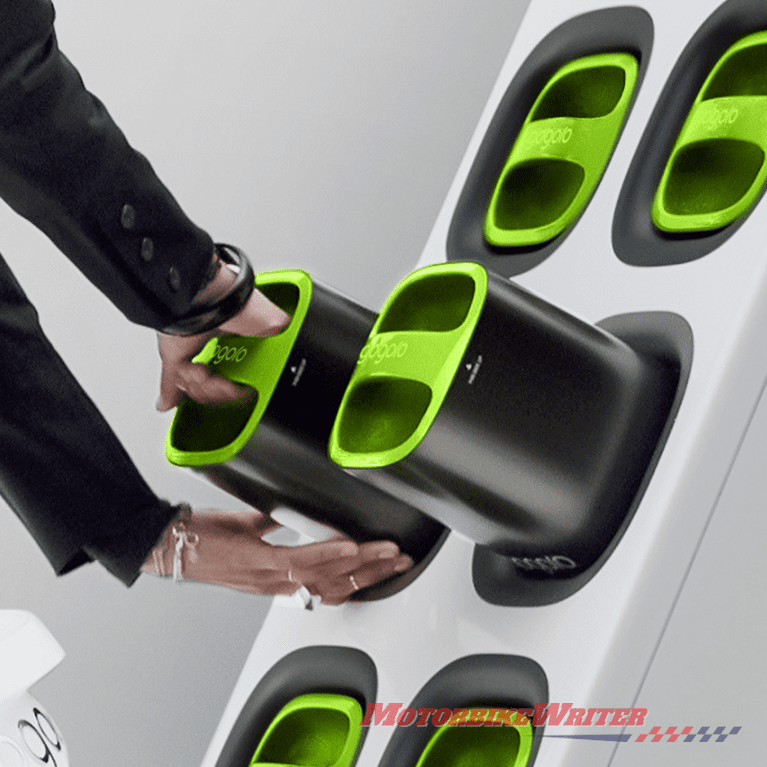 Yamaha was also recently believed to be co-operating with the other Japanese motorcycle manufacturers to standardise electric motorcycle and scooter technology, including charging infrastructure and swappable battery packs.
Yamaha EC-05
In the case of the Yamaha EC-05 and Kymco Ionex, they fit two lithium-ion batteries about the size of half a briefcase.
There is no technical information on their weight, but the images suggest they are not that heavy as they are carried by a skinny young woman.
They even have a similar handle on top and can be bought from convenient roadside vending machines or charged at home.
Yamaha hopes to start delivering their scooters from August but initially only in Taiwan where there are already more than 1000 battery swap vending machines.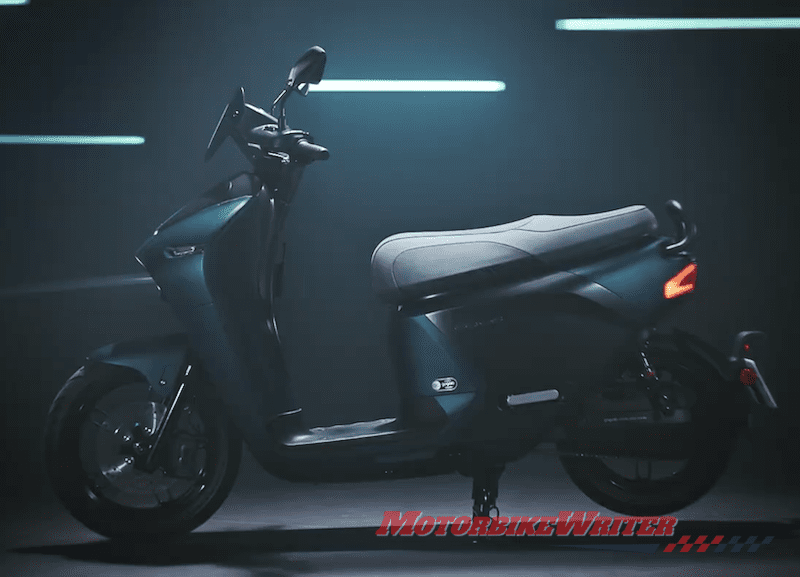 It will only be a matter of time before they are available in other countries. Gogoro already sells its electric scooters in Europe.
Meanwhile, Yamaha is developing its own electric motorcycles and scooters as recent patent drawings show.