No, it's not April Fools' Day. Yamaha has developed an app that supposedly translates engine noise into Japanese. When it was announced in July, Yamaha said that if it was a success they would develop an English version. Well, they now have!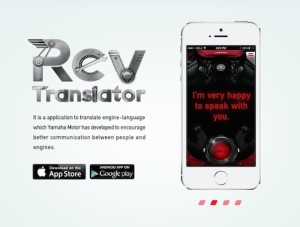 Just download the app, put your phone near your engine and rev it and the app will come up with a translation in a few seconds.
So what could your engine possibly say? Well, Yamaha says sample messages will include: "I've been alive and kicking since the morning! I've been looking forward so much to this moment when I can talk to you. Now I don't know what to do."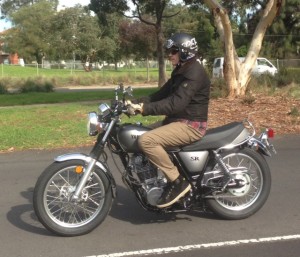 Can you think of some other samples? How about: "Give me fuel, Give me fire, Give me that which I desire" ("Fuel" lyrics courtesy of Metallica).
Yamaha Motor Company spokesman Tetsuya Tadachi says their free Rev Translator app will "translate" engine noises into more than 100 million combinations of words. He says they came up with the app to promote their brand slogan "Revs your Heart" which is helping sell their new MT range.
"We'd like people to get excited and have fun," he says, adding that he would like people to feel closer to their engines.
We've heard of "mechanical sympathy" where riders listen for strange noises in their engine and can diagnose a problem, but don't expect this app to tell you "I've got piston slap."
However, the app apparently does take into account the time of day, the weather as well as the "unique personality of the engine".
"If the engine sound is harsh, the mood of the translated texts will be angry, and if the sound is softer, the mood will be warm and fuzzy," Tetsuya says.