Yamaha has unveiled updates for its popular Masters of Torque MT-07 and introduced an MT-09SP edition (pictured above).
The bikes were unveiled ahead of today's ECIMA motorcycle show in Milan, along with a Tenere prototype and Super Tenere Raid Edition.
It also follows
MT-09SP edition
Launched in 2013, the MT-09 has been a huge success in Europe and Australia.
Now, the MT-09SP edition adds a sportier and more aggressive look.
The Silver Blu Carbon colour scheme is reflected through the bodywork, wheel rims and spokes, and even in the stitching of the seat.
Handlebars and control levers are now black and the bike now gets LED dual headlights, and a new LCD instrument display.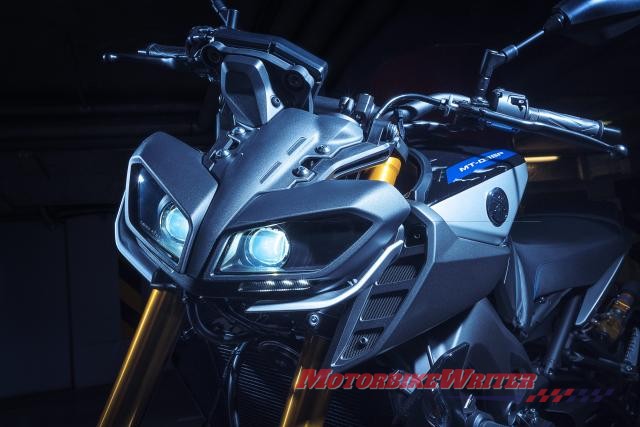 Most importantly, the MT-09SP is suspended with quality adjustable Ohlins rear shock and uprated forks.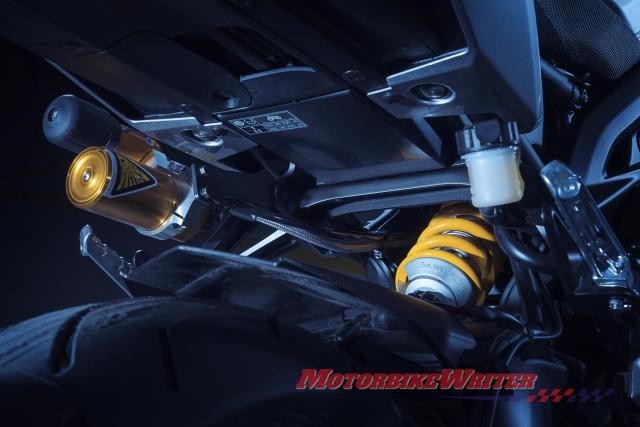 There is now word yet from Yamaha Motor Australia on arrival or pricing.
MT-07 updates
Yamaha has updated the MT-07 with new make-up, suspenders and comfort for 2018.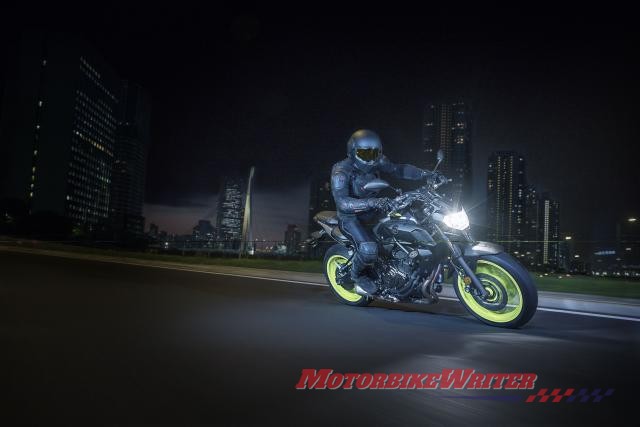 The redesign resembles the bigger brother with a bold headlight, fuel tank and aggressive air intakes.
Suspension has been tweaked to make the bike better handling and sportier but with a more comfortable ride.
The rear now has rebound damping adjustment.
Speaking of comfort, the redesigned seat now wraps around the tank.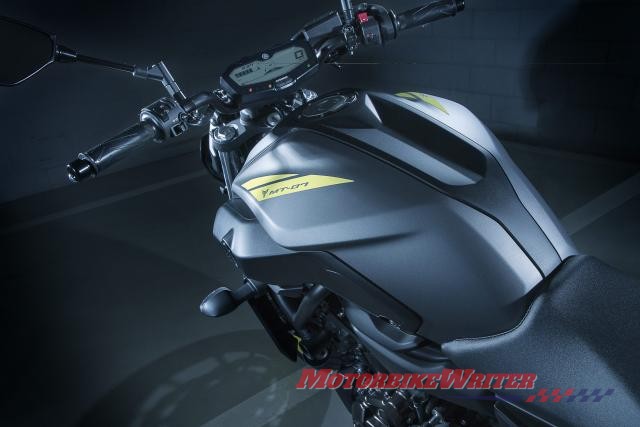 Yamaha also showed many of their other models from the recent Tokyo Motor Show including leaning three and four-wheelers and their Motobot.
Click here to read about Yamaha's concepts and future plans.