Yamaha 125 Breeze In-Depth Guide
The Yamaha 125 Breeze is a youth utility model all-terrain vehicle(ATV) that was manufactured by Yamaha Motors Co from 1988 until 2004. Weighing 298 LBS the Yamaha 125 Breeze has a top speed of 42 MPH.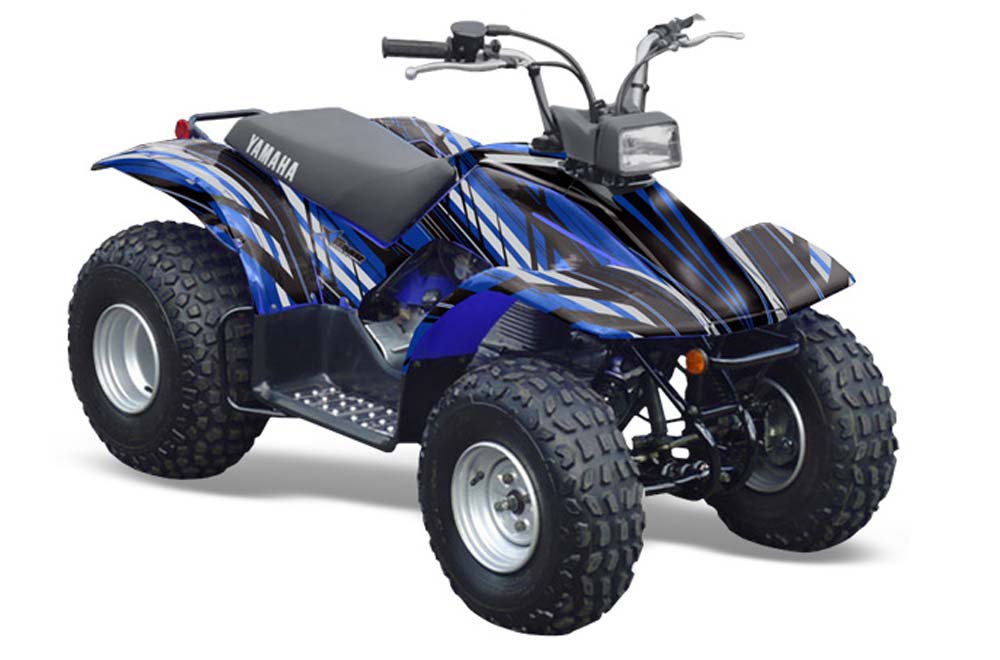 The Yamaha Breeze 125 engine is a 124cc single cylinder 4-stroke model with a two wheel(2×4) chain drive transmission and a reverse gear. The suspension is stiff with only two inches of travel and a 27.2 inch seat height with a 42.5 inch wheelbase make it enjoyable for young riders and small adults.
Yamaha 125 Breeze Specs
Model Type: Youth, Utility
BASE Price(US): $2,999.00
Engine Type: 4-Stroke Single-Cylinder
Yamaha 125 Breeze Top Speed: 42MPH
Valve Configuration: SOHC
Displacement: 124cc
Yamaha 125 Breeze Weight: 298lbs
Carb Type: Carburetor
Used Yamaha 125 Breeze Value: $580 – $765 (NADA + Blue Book Avg)
Transmission Type: Continuously Variable (CVT)
Primary Drive: Rear Wheel Chain
Reverse Gear: Yes
Front Tires: AT 20 x 7-8
Rear Tires: AT 22 x 10-8
Front Brakes: Drum
Rear Brakes: Drum
Wheelbase: 42.5 inches
Fuel Capacity: 1.9 Gallons
Seat Height: 27.2 inches
Yamaha 125 Breeze Manual: Instant Online Download Available
Yamaha 125 Breeze Additional Info
In summary I'd consider the Yamaha 125 Breeze to be a mini-quad. It's perfect for the young or inexperienced rider but don't expect to be able to take it on extended trips of to make it perform extensive yard work, it isn't built for it.
Having owned one for many years I'm fond of the 125 Breeze but I have to say it was noisy, squeeky, under-powered and after 20 minutes of riding I felt the lack of suspension travel. It was awesome!
Reliable, abundant and easy to find cheap parts and fun would also describe the Breeze 125 quad well. It's a basic ATV, what more can you ask for? It's also built with safety in mind, including full foot wells to protect smaller feet.
Related Posts