This universal X2 phone mount comes with power attachment at just $36, including postage.
Many motorcycle and scooter riders now use their phone rather than a GPS to navigate, but most phone mounts won't power your phone or electronic device.
However, the X2 will keep you powered up all day long.
It will fit just about any phone size and grips with four sprung claw-style holders plus the extra security of a rubber holders top and bottom. The back also has non-slip pads.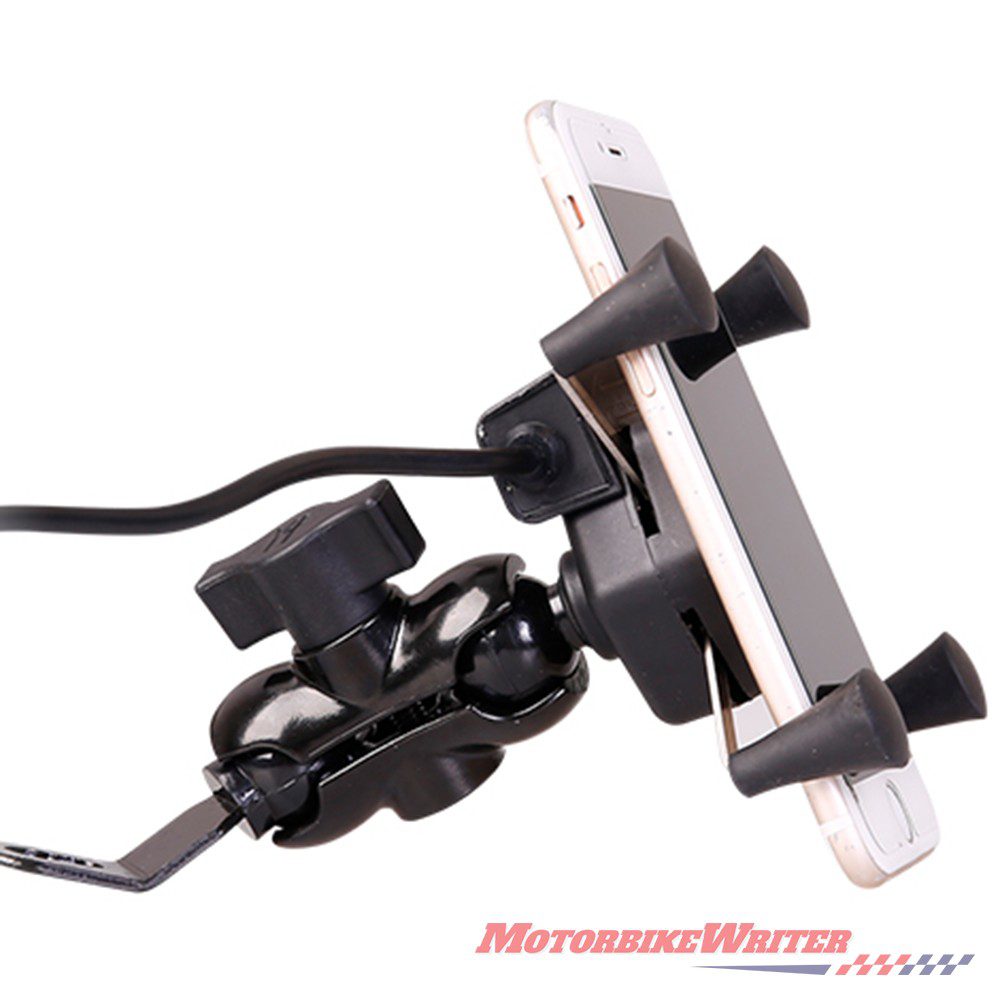 We have tried the unit with iPhone plus sizes and the smaller XS over some bumpy country roads without the phones shaking loose.
It comes with two mounting options to fit just about any motorcycle or scooter. One is a U-clamp to go around the handlebar or wing mirror stem, the other is a bolt-down mount.
The holder has ball-link points to rotate the unit 360 degrees allowing you to position it so it is easy to see, but does not obscure your bike's instruments.
There are many other similar phone holders on the market, but this is the first we have seen that is also powered.
It comes with 1.3m of cable to attach to your ignition or directly to the battery.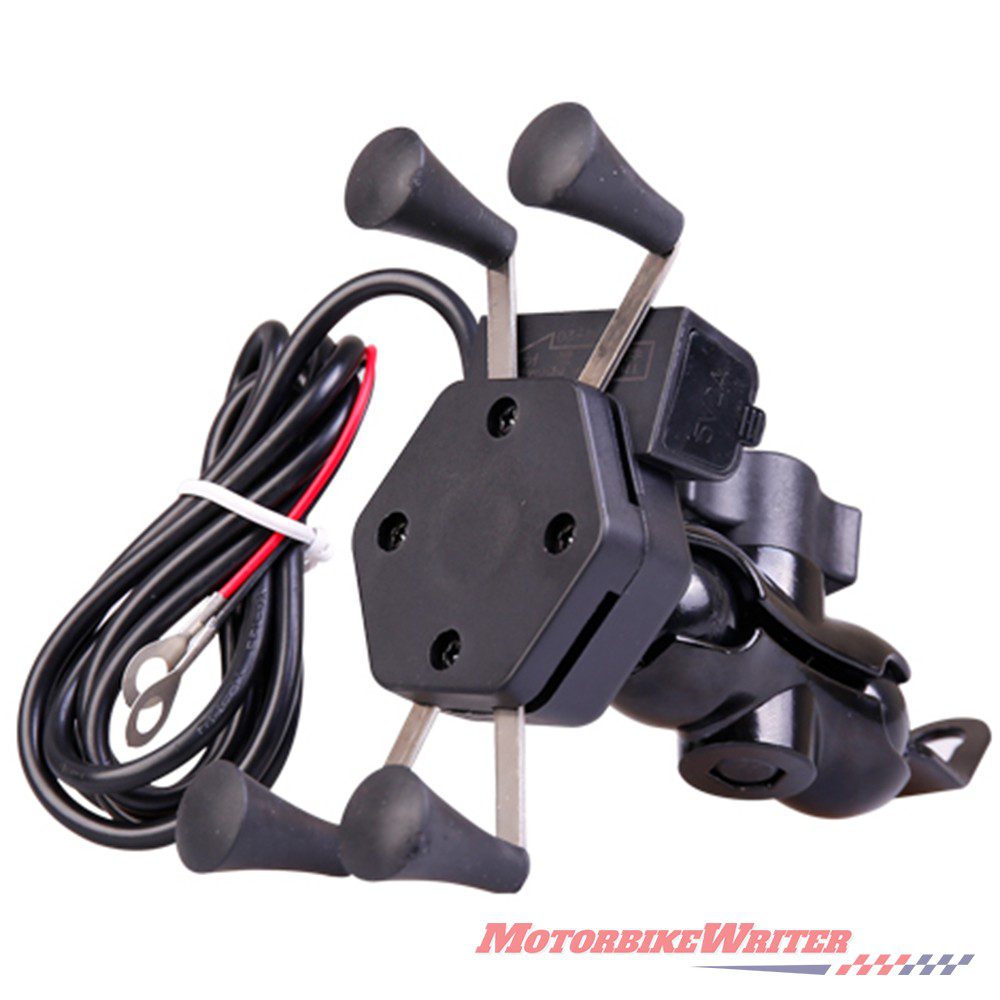 The built-in USB charging port will allow you to keep your phone or other electronic device charged while you are riding.
This is important as navigation and Bluetooth connection can drain a phone quite quickly.
However, we warn riders not to use the phone screen while riding to check your Facebook status our any other distracting function.
The X2 phone mount comes standard with the clamp mount and bolt mount, two spare claws, anti-slip pads and rubber holders.