Flying Dutchman Egbert van Popta has set a new world wheelie record of 213mph (342.8km/h), smashing the previous record by 4mph (6.4km/h).
Egbert had to hold his bike in the wheelie position for a kilometre at the fastest speed as you can see in the above video produced by Take van Popta.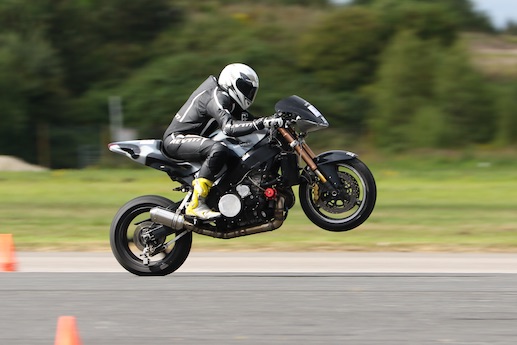 He had stunned the crowd at the 11th annual Motorcycle Wheelie World Championship in Yorkshire last weekend with a run at 214.669mph (345.476km/h) but just dropped the front wheel down between the timing beams for a fail.
On his next run, he set the new world record of 213.309mph (343.287km/h) on Elvington Airfield at the event organised by organised by Straightliners Events.
First to congratulate him was previous world record holder Gary Rothwell from Liverpool who was second quickest on 206.049mph (331.603km/h), just shy of his 209mph record set last year.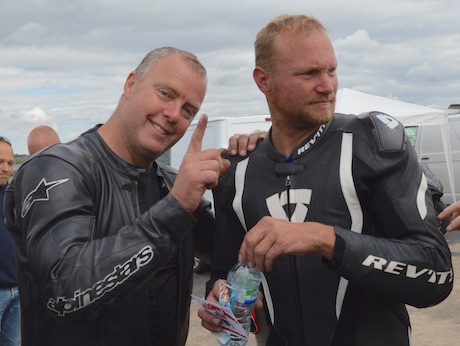 Third was Cecil "Bubba" Myers of Minneapolis on his third visit to the event. He set a new personal best of 197mph (317km/h), way above his previous best of 134.4mph (216.3km/h).
Up to 30 competitors from the USA, UK, France, Holland and Ireland attempted the course and 15 successfully completed a kilometre wheelie.
Unlucky not to be the first female rider to achieve a kilo wheelie was Kimberly Davy Schyven, of the Netherlands, who went through the timing beam at 141.518mph (227.751km/h), but dropped the front wheel down at half track for a fail.