We entered the 8th annual Women's Motorcycle Show passing by a parking lot packed with a sea of motorcycles, and we weren't even at the event yet. It was an anticipated occasion bringing together a build competition, vendor networking hub, woman entrepreneur showcase, and motorcycle enthusiast carnival celebrating the "She" in moto.
It featured workshops from welding, pinstriping, and leathermaking to businesses built for the ride. All woman-run companies focus on pushing the emphasis on promoting women in trades. Many of these women fancy the world on two wheels. We saw the workshops and admired the artistry of the beautiful display of motorcycles and the gallery.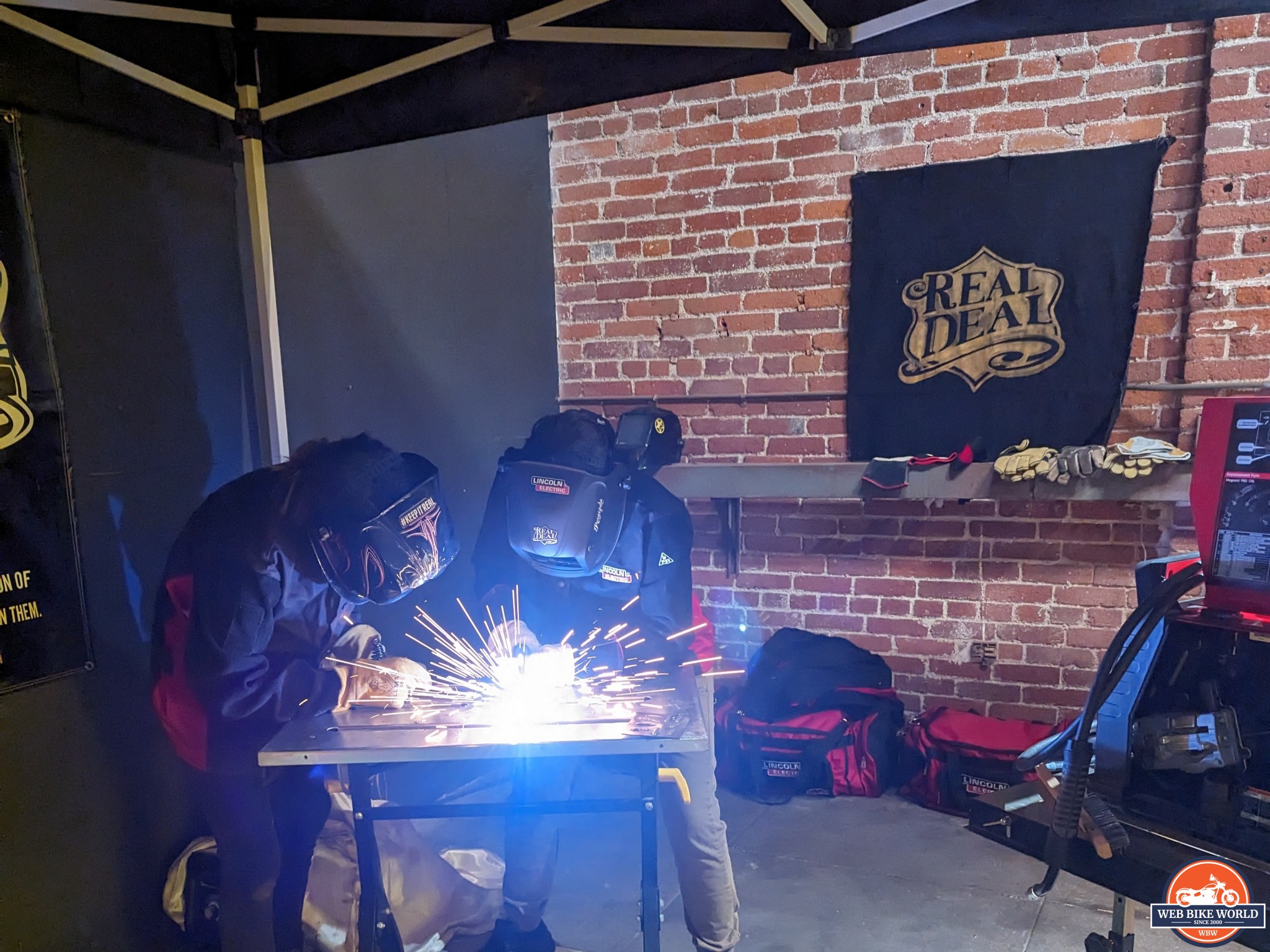 This curated event was about women who created art, ran businesses, and built bikes that took some serious skill. It allows new companies, moto builders, and audiences to stretch out and display their craft. We strolled through the bustling galleries of talent and craftsmanship at the AutoConduct. A Garage studio meant to showcase cars but today gave light to a different sort of fast.
With motorcycles as our canvas, we admired them like kids in a candy store. We were getting a taste of every spectrum of creativity. Speaking with artists and how they made it to the show, we learned there is no official qualification to believe and build something that scares you.
The Artists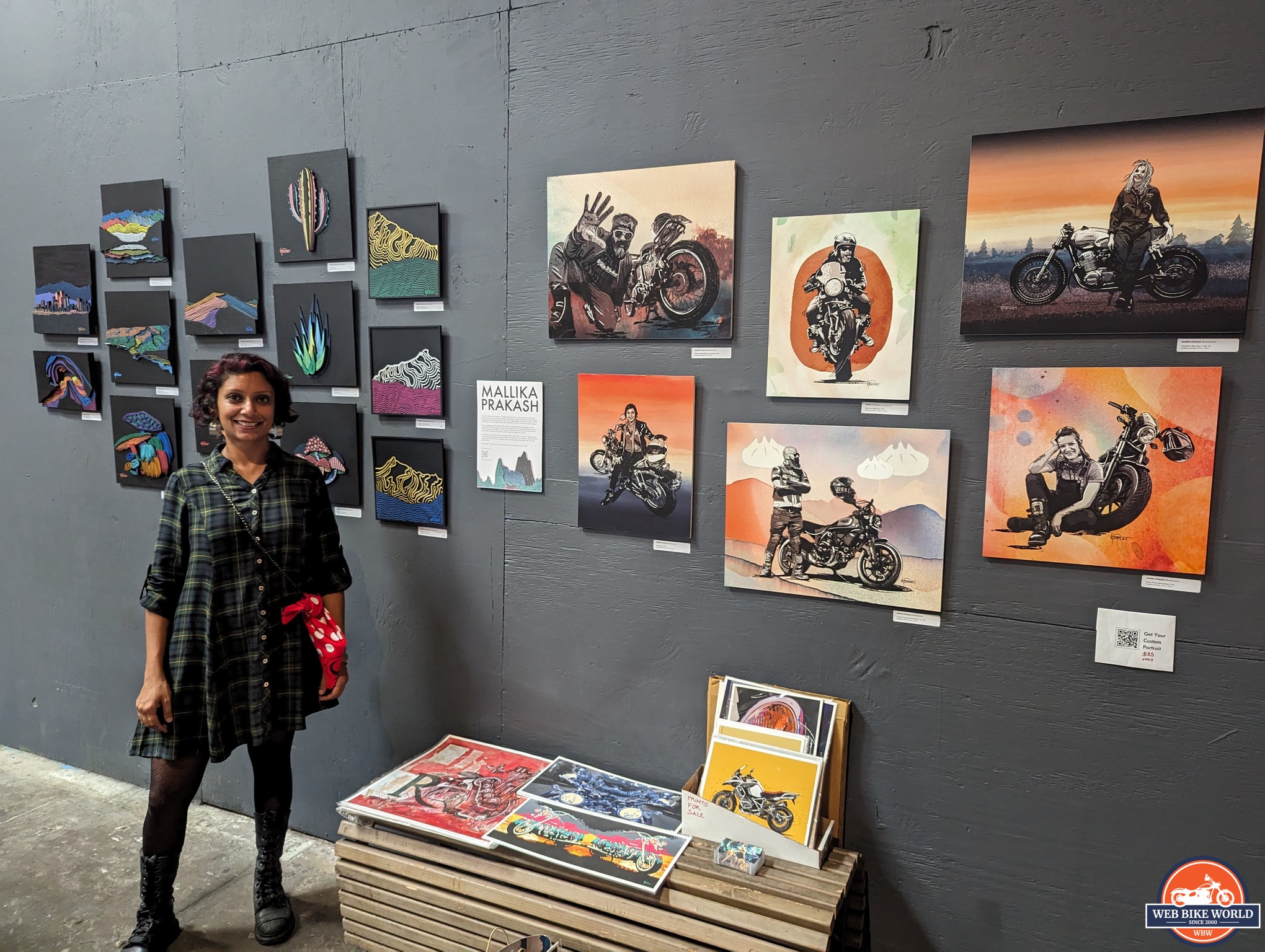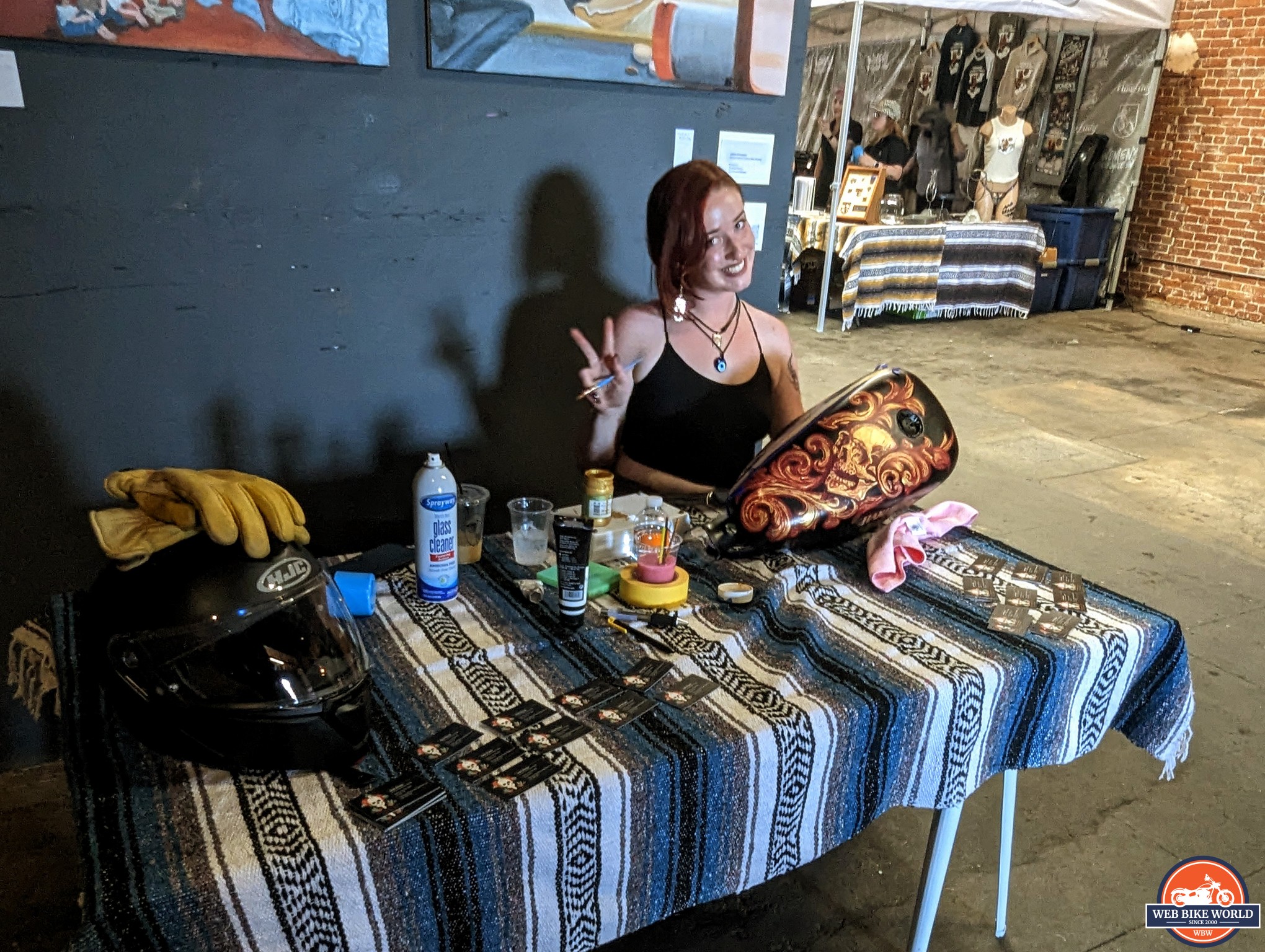 The artists exhibited remarkable craftsmanship, transforming steel and chrome into masterpieces of mechanical art. With their skillful hands, they painted intricate designs and crafted attention to detail on even the tiniest tanks. Some artists pushed the norm by fusing traditional techniques with innovative materials, resulting in avant-garde installations that challenged perceptions of motorcycle art.
Each artist brought a unique perspective and style, showcasing their passion for bikes. They rocked the scene, from killer helmets to gorgeously painted scramblers. It was like stepping into a wild world of customized wheels and jaw-dropping designs. These builders didn't just build bikes; they poured their hearts and stories into crafting masterpieces that screamed different effervescent creativity. The youngest competitor was 12 years old, making me question what I was doing with my life.
Regardless they all sparked conversations and ignited a shared love for all things motorcycle.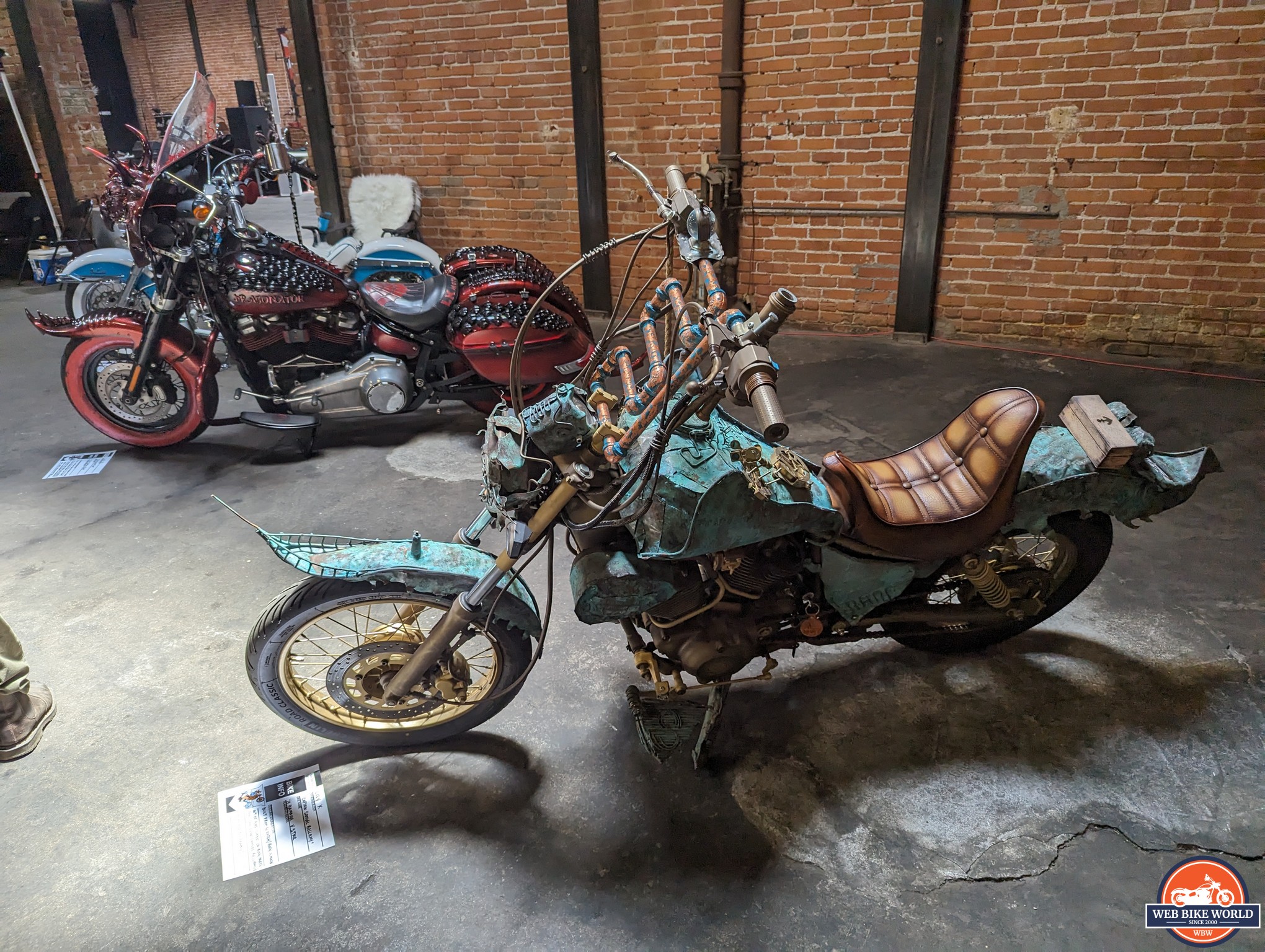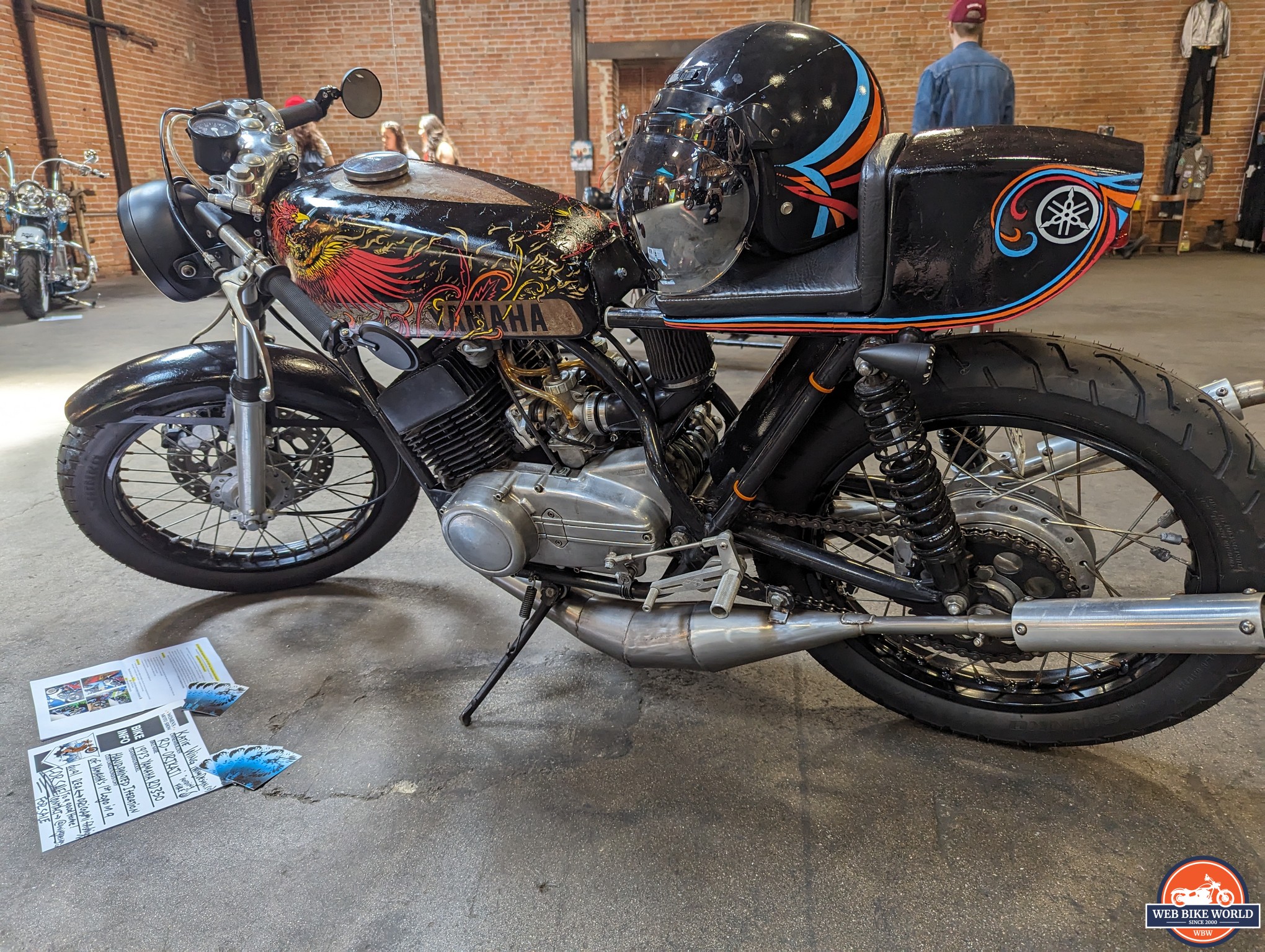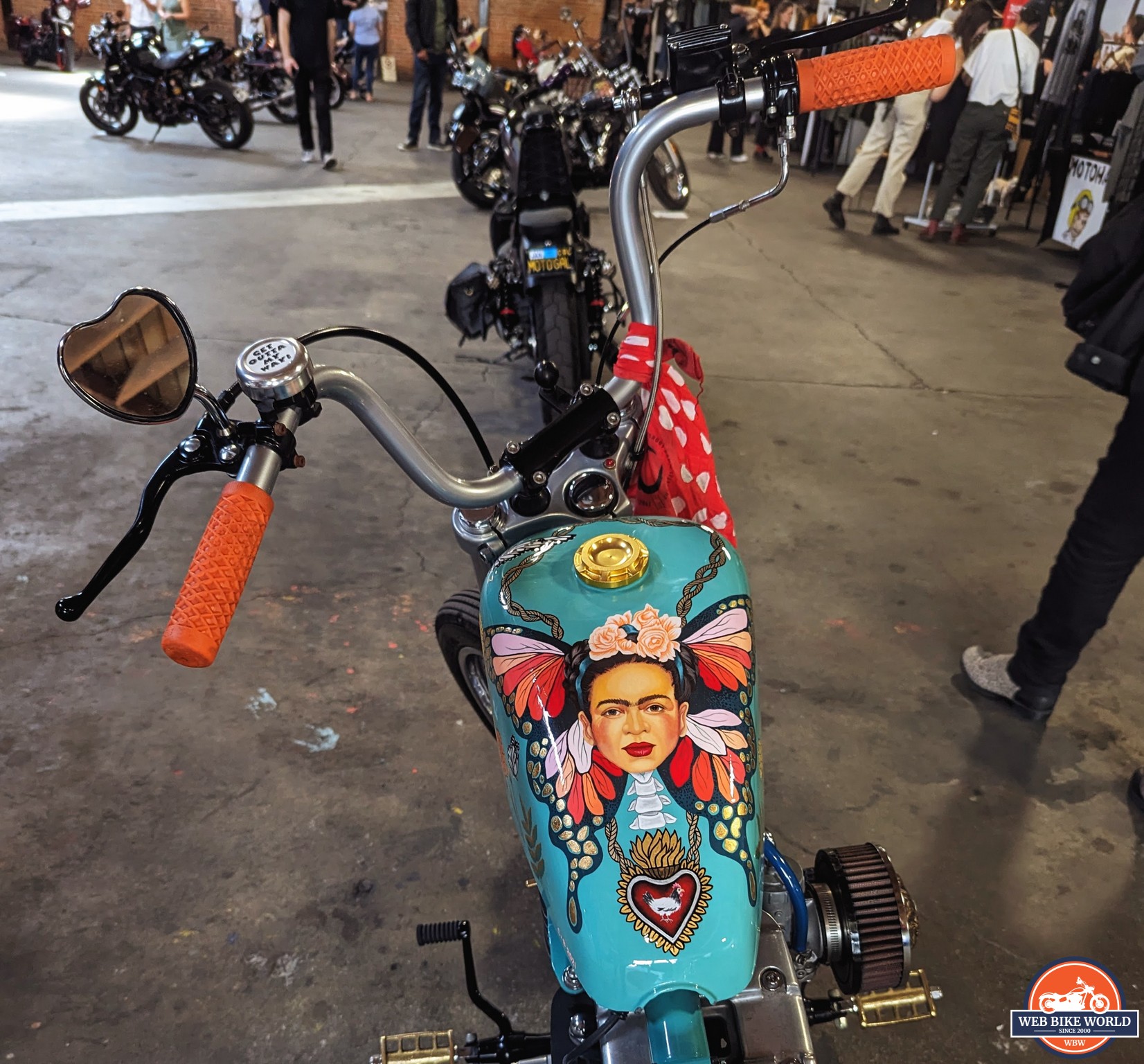 The Mastermind
We met up with host TheMotoLady herself, Alicia Elfving. With her eclectic energy, vibrant personality, and fearless approach to life on two wheels, she has become an icon in the industry.
From racing adventures to custom bike builds, it was no wonder she decided to share her story and countless others in a gallery that features it all. The Women's Motorcycle Show, born out of Alicia's dedication, has become a celebrated event where women riders and enthusiasts celebrate their love for motorcycles.
Alicia's journey has been one of breaking boundaries. She's faced challenges head-on and refused to let anything stop her from pursuing her passion. Her belief in representation and inclusivity has transformed the motorcycle industry, inspiring women everywhere to hop on their bikes and show the world what they're made of. She is leaving us with candid words that give way to big dreams.
"Throw caution to the wind…and get out of your own head."
The Women's Motorcycle Show is Alicia's brainchild, where badass female riders and builders can show off their skills, connect with like-minded folks, and inspire the next generation.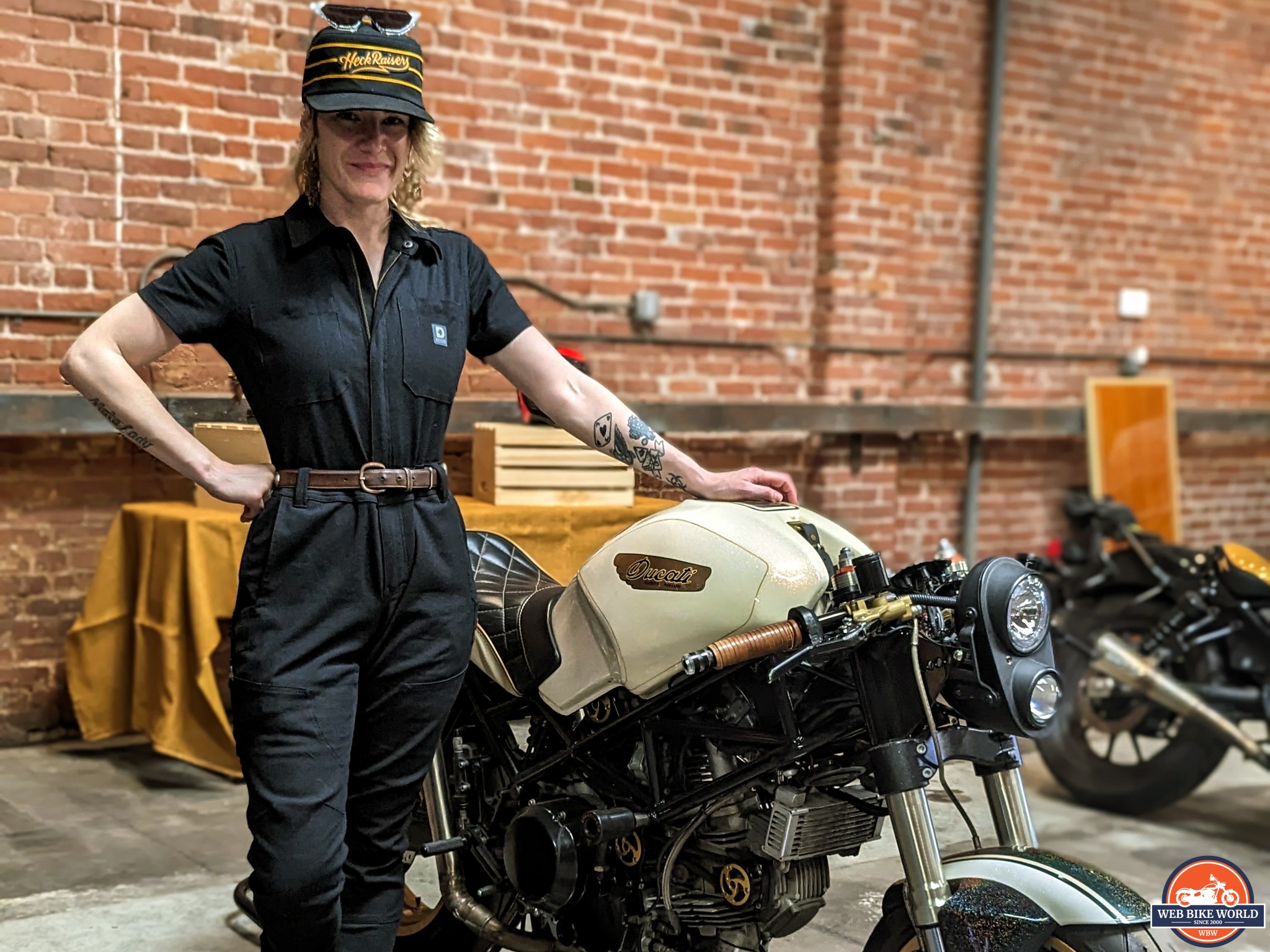 The Merchants
Just as we came to marvel at the artists, sucked in by their ridiculous talent, we were equally interested in the merchants who were part of the vibrant scene.
These woman-owned businesses had an impressive selection of trendy motorcycle gear, accessories, and custom parts. Their expertise and passion were evident as they engaged with attendees, providing valuable insights and wicked recommendations. The marketplace they created was a hub of excitement where riders could explore top-notch products, connect with fellow enthusiasts, and support the community.
We spoke with Abingdon Mullins about her company Abingdon Co. A watch company is described as a mix of women pilots and engineers, which would be no surprise from the CEO, who does both racing and diving. We geeked over her display and loved the energy she brought. A watch company made for bikers? We're in.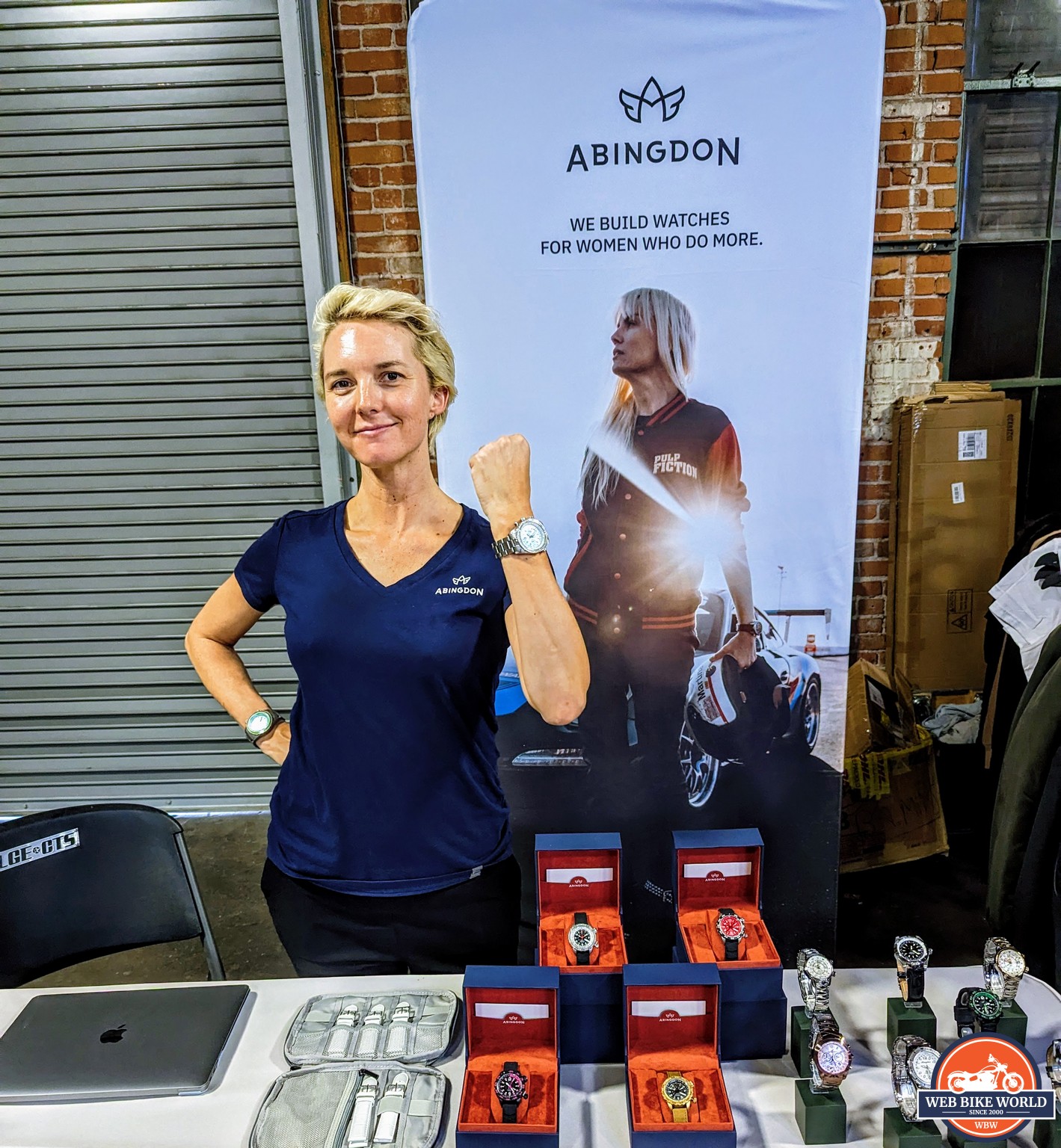 The Limelight
The night closed in with a raffle from all the sponsors that came to support this annual event. Many well-known brands like REV'IT!, RevZilla, and Scorpion. Others, such as Xenia Workwear, Dovetail, and Real Deal Revolution, exemplified the theme and were woman-owned businesses that wanted to give back.
We waited to hear about the winners of the motorcycle build competition, eager to see if our votes made it. My favorite vintage Yamaha, unfortunately, didn't, but some equally fabulous masterpieces did.
The judges winning pick was Sage Morimoto's 1982 HD Ironhead Sportster, and the people's choice was a 99 Sportster Chopper titled "Frida" by Katie Loftus.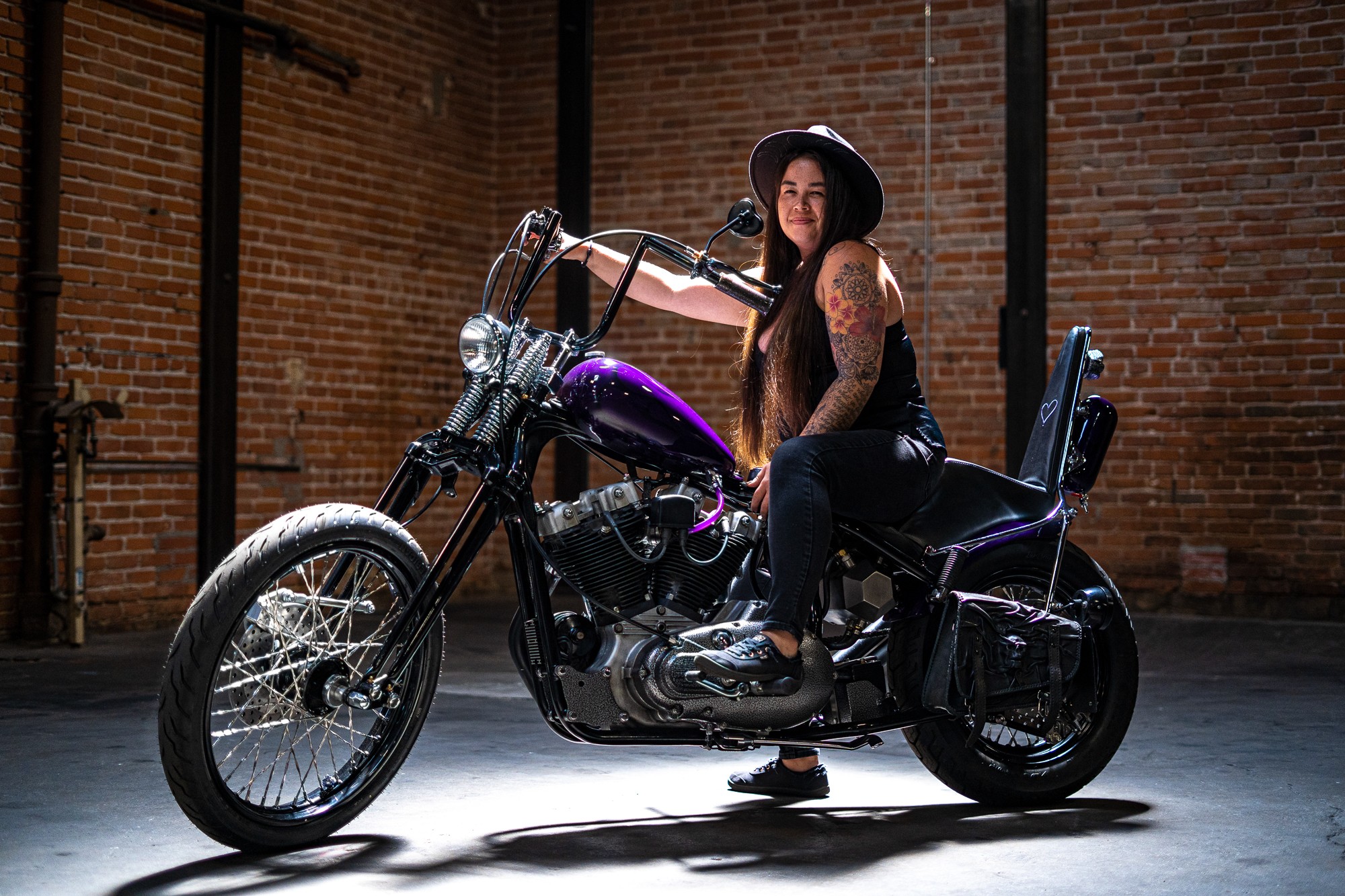 Something must be said about the time and effort someone puts into their art. Whether that's a canvas, a tank, a sculpture, or a bike, it gives a sneak peek into the parts of us willing to toil to express freedom. This gallery was a great way to see the colorful parts of spark and iron that prompted each woman to show us how their greatest adventures, fears, and dreams were made stunningly tangible. An exhibition of the expression " I can" that we can admire.
If your fingers are typically covered with art, bikes, cars, or trouble, then this is the right place for the grimy fingers of those daring to build something worthwhile. Just follow the revs.
Women's Motorcycle Show 2023 Gallery