American Valerie Thompson has broken the 300mph speed barrier on a streamliner motorcycle as women in Pakistan are breaking down religious barriers just by riding.
It's turning out to be a great year for female riders as numbers continue to grow.
In the US, female rider numbers have doubled in the past dozen years to 14% of the riding population and in Australia it's estimated at about 10%.
Strong female role models such as seven-time land speed record holder Valerie "Speed Queen" Thompson are helping to encourage more women to ride.
Valerie became the world's fastest female motorcycle racer at the annual Bonneville Motorcycle Speed Trials this month with a blistering one measured mile average speed of 304mph (489.66km/h).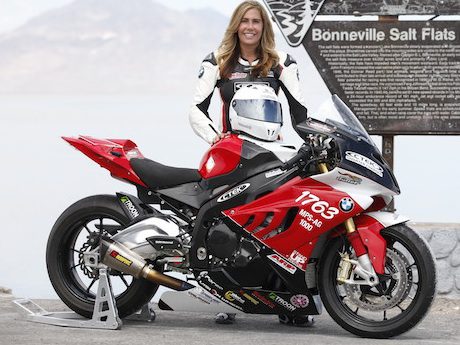 She's no stranger to speed, setting setting seven-land speed motorcycle records, being a lifetime member of six-land speed racing 200 MPH Clubs. She also plans to compete in the NHRA Pro Stock Motorcycle class.
Other notable female riding achievements this year include Danielle Murdoch winning the annual Australian Geographic Society (AGS) Young Adventurer of the Year award after four years and nine months riding her Suzuki DR350 around most of the world and the 1000-odd Aussie women who smashed two world records at the Dubbo Babe Raid for the largest gathering of female riders and the largest all-female motorcycle parade.
While these are high-profile achievements for women, one of the most stirring and empowering movements is the Women on Wheels project, supported by the  Pakistan Government.
Al Jazeera reports that the project encourages Pakistani women to ride motorcycles to break religious and social barriers that limit their mobility and "ultimately widen economic and gender inequalities".
The project was launched in January 2016 to encourage women to become independent, and reduce their reliance on men for day-to-day activities, as well as getting to school, college or work.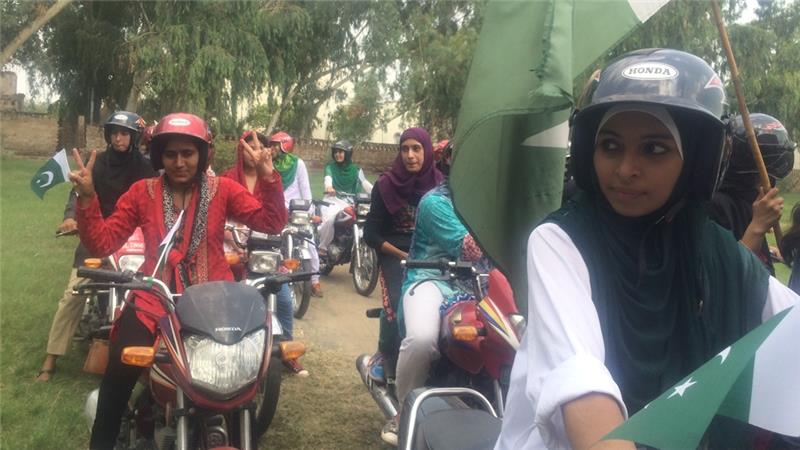 Their success was recently celebrated by a public rally of women riders which shocked many members of the community as it is considered taboo for women to ride motorcycles in the traditional Muslim country.
Last year we reported on Zenith Irfan, 20, who has been riding around Pakistan, raising money for mosques for necessary renovations and providing aid to the flood victims in Chitral.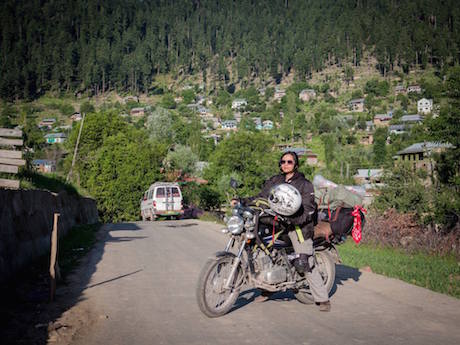 "A social taboo is enforced on them (female motorcycle riders) by creating a sense of disgrace and shame," she says.
"With my motorcycle adventures, I aim to elevate and encourage them (women) to embrace their passions and goals, with open arms."
Who's your female rider role model?