(Contributed post)
Women's motorcycle gear is a hot topic nowadays as more women take to two wheels. Yet time and time again, women mention the same issues when looking for gear: poor fit, clichéd pink colours or floral patterns, and a limited range. Most of these complaints are completely justified.
But Karolina from Liberta Moto recognises that the voices of women in motorcycling matter. "When I first started riding a motorcycle, I didn't know any other women who rode, but now I barely know someone who doesn't."
"Girls need better than this"
"I started riding a motorcycle five years ago and I traveled everywhere around Sydney and New South Wales," Karolina says. "When you travel long distances, you want something protective and comfortable to support the longer rides. Let's be honest, motorcycle gear shops that produce mass amounts of riding gear don't keep your best interests in mind. Especially for ladies!"
In retail shops, she's used to seeing bulky gear with ornate floral patterns—a stereotypical pattern she's surprised to still see. The online space offers more options for women, but nonetheless, few brands cater to motorcycle-riding females.
Even with gear that looks nice, it doesn't always have the benefits of functionality. Karolina recalls: "I remember when I bought my first jacket. It was the best of the worst—bulky, heavy and stiff. At least it was in a beautiful bright red colour. Having to wear this uncomfortable, bulky and unflattering ladies' riding jacket in the early days, I thought 'girls need better than this!'
Motived for her community, Karolina decided to provide girls with better gear, and in 2019, Liberta Moto was born.
Creating the Perfect Jacket
"Living in Australia where the summers can be very hot, riding in a heavy leather jacket is the worst feeling; always sweaty and hot as hell. I often ended up riding a bike without wearing a jacket at all, and I felt very unsafe and uncomfortable." Since retail stores only offered fabric (or plastic) jackets—mass produced and lacking in comfort and style—Karolina decided to make her own.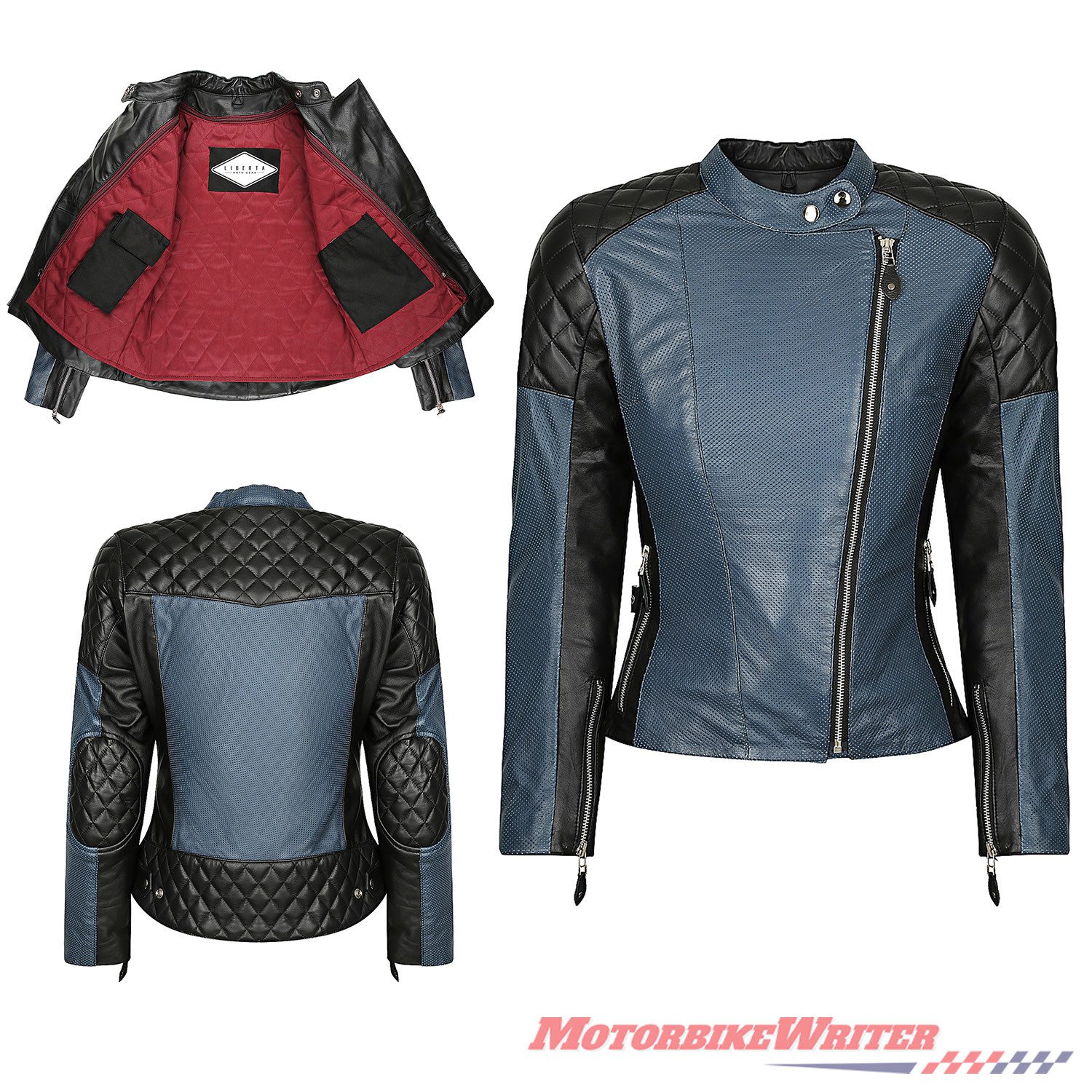 She started with the Sugar Glider women's motorcycle jacket: a versatile, buttery soft leather jacket that looks great both on and off the bike, made with women in mind. Specifically designed for summer, it features large, perforated panels for airflow but also comes with a removable inner layer, providing warmth on colder days.
The Sugar Glider has received high praise from the female motorcyclist community, and is now being sold online and in select stores across Australia and the US.
In order to achieve comfort and avoid a plastic feel, the jacket's armour is impact reactive, meaning it hardens on impact, but is also soft, like memory foam. It comes fitted with removable CE Level 1 armour for the shoulders and elbows and CE Level 2 armour for the back.
As much as style was a concern, so was safety. "I needed to make sure the jacket was properly equipped with safety features, so I sought advice from professionals in the industry. The design was developed in consultation with a leather garment professional and with a professional in racing industry, a trusted well-known brand that make road and racing suits."
And Don't Forget the Boys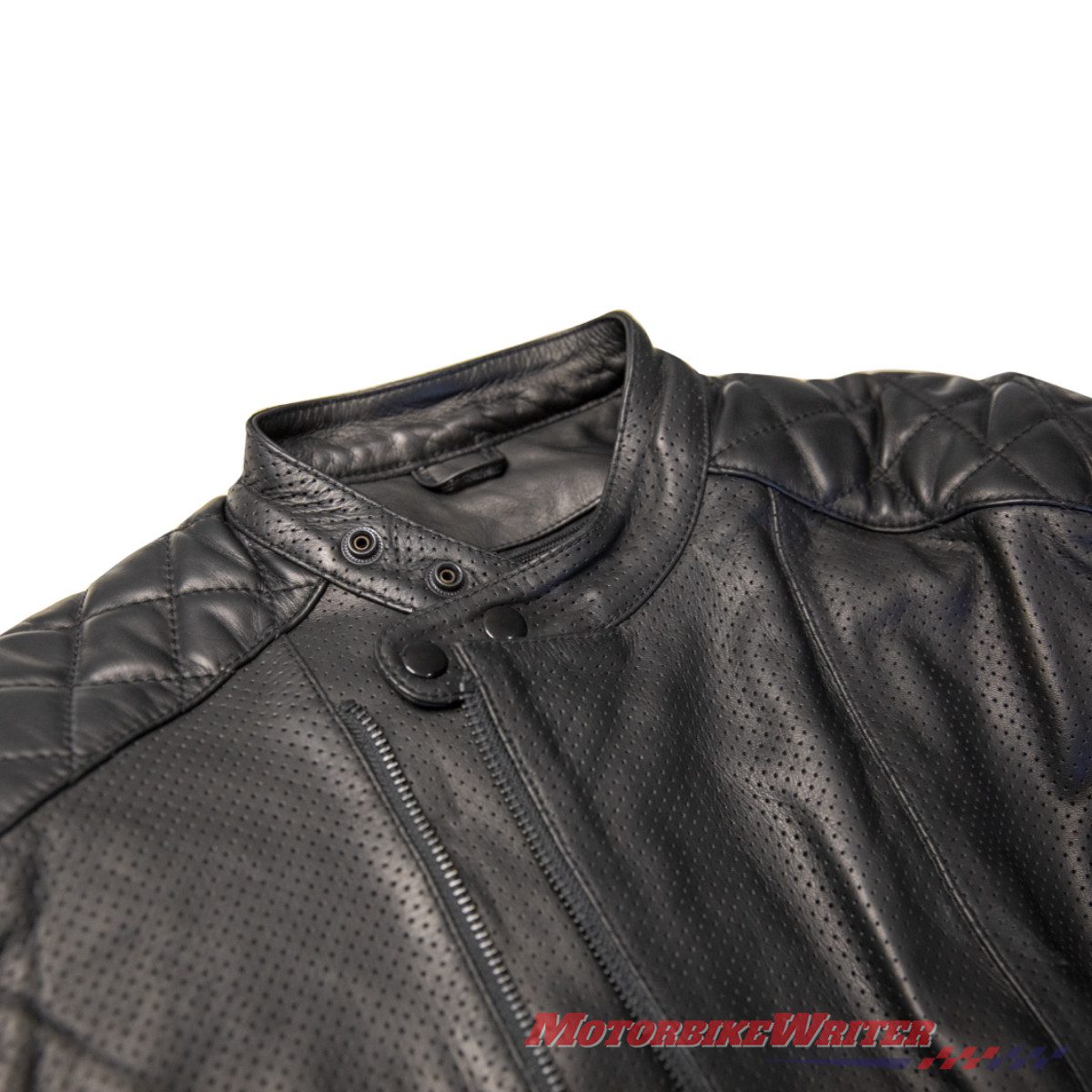 Leveraging the success of the women's Sugar Glider jacket, Liberta Moto also wanted to provide an option for men. "We recognised that the same issues affecting women in summer were also a concern for men, so we decided to redesign the Sugar Glider specifically to suit men's body type."
Just like its sister, the men's Sugar Glider is exceptionally light, comfortable and highly functional, looks great and keeps you cool during warmer rides. The success of the men's Sugar Glider jacket has Karolina working on other pieces aimed at men. "We have a number of new products in development, so watch this space!" she exclaims.
New Ventures
But a men's line isn't the only new project Karolina has been working on, with Liberta Moto recently launching a range of women's motorcycle gloves.
Just like the original Sugar Glider jacket, all of the gloves have been designed specifically for women's hands with a focus on comfort and functionality. "Liberta Moto continues to listen to customers as we strive to bring them impeccably designed and highly functional products".
While creating motorcycle gear for women is Liberta Moto's chief goal, it's certainly not their only one. "We are working to expand our collection and support riders in the industry, as well as planning to make educational motorcycling videos on YouTube. Our aim is to build a supportive, educational community."