Harley-Davidson Australia is celebrating their first open event, the Harley Days rally in Wollongong, October 28-30, 2016, by giving away a Low Rider S.

The Low Rider S is powered by a 110 Screamin' Eale engine and is worth $25,995 ride away. Read our road test here.
To win, just purchase a Harley Days pin online for only $25 and you will automatically be entered in the draw. Customers are able to buy multiple pins to increase their chances of winning and do not have to attend Harley Days to claim the prize which will be drawn at the rally on Sunday October 30, at 3pm.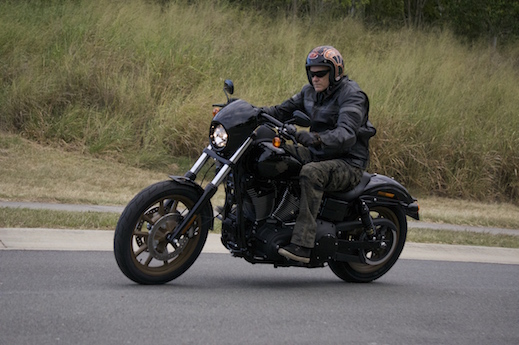 Although the Harley Days rally is open to riders on any type of bike and even Harley riders who are not HOG members, organisers say HOG members will still get privileged treatment.
HOG members are invited to register for an exclusive HOG day and party on Friday October 28 with entertainment by the Screamin' Eagles band with special guest Ross Wilson of Mondo Rock and Daddy Cool.
Tickets can be purchased for $49 online and include a range of benefits and events for the weekend. Plus one lucky member will win a trip to Route 66 on Friday night.

Harley-Davidson Australia and New Zealand customer experience manager Garry Luxmoore says HOG members will also lead the Thunder Run on the Sunday morning in their chapter groups with their flags.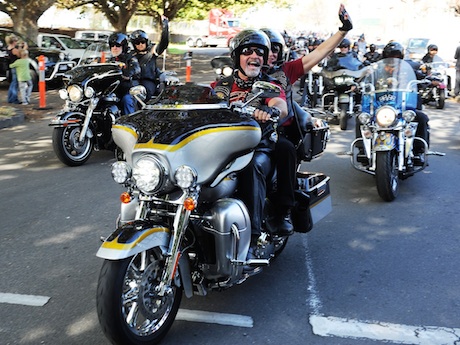 "We have to, at all times, remember how crucial HOG members are," Gaz says. "They are our core customers and we don't want them to feel anything else but very special.
"However, we expect a lot of other people to attend including Harley riders who aren't HOG members plus riders of all types of motorcycles. They are all welcome to mix with other motorcycle enthusiasts and feel the lifestyle."
Gaz expects expect between 5500 and 6000 to attend Harley Days with almost 50% being non-HOG members.
Previous annual HOG rallies have been closed affairs with some open events, but this will be an open event.
Entry to all Harley Days festival events, except the Friday night HOG party, will be free for non-HOG members. 
The open event follows the successful Harley-Davidson Iron Run over the past two years in New Zealand.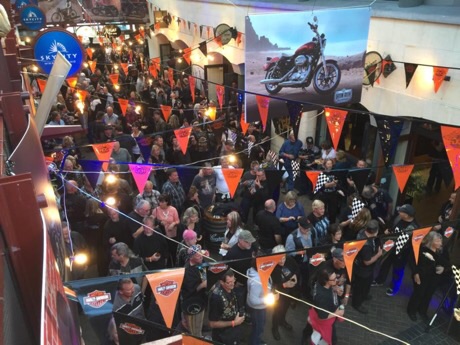 Gaz says the custom bike show on the Saturday will be a huge drawcard for young people and those who attended the recent successful Throttle Roll in Sydney's inner west.
He expects a good roll-up of owners and bike builders to show off their cafe racers, bobbers, and customs at the show.
Other highlights include Harley-Davidson motorcycles, road and static demo rides, dyno, merchandise, food and beverage stalls, and guided rides of the Illawarra coastal region south of Sydney.