How would you like to win this elegant Halley Accessories motorcycle helmet display hanger that not only looks good, but safeguards your helmet liner?
To win this $208 hanger, simply click here to subscribe to our free weekly newsletter.
If you're already one of our almost 4000 subscribers, simply find the Facebook post on our page about this article and click like!
Entries close on Friday at 9am so we can get it in the post in time for Christmas.
The winner is selected at random and entries are restricted to Australia.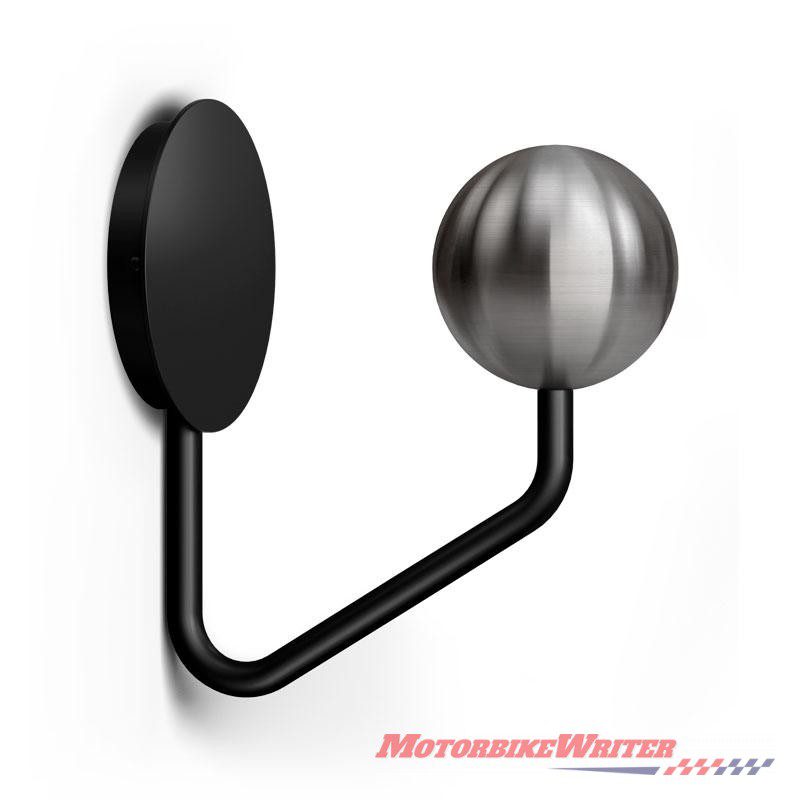 Halley helmet hanger
The helmet hanger is made by Barcelona motorcycle accessories company Halley Accessories.
They also make helmet stands costing $190.
The rack support is made of laser cut and bent steel and the ball on the end is brushed stainless steel.
It is suitable for open and full-face helmets.
Halley product designer Marc Graells says the hanger has no sharp edges like other helmet racks that could rip the lining or depress the vital EPS shock-absorbing foam in your helmet.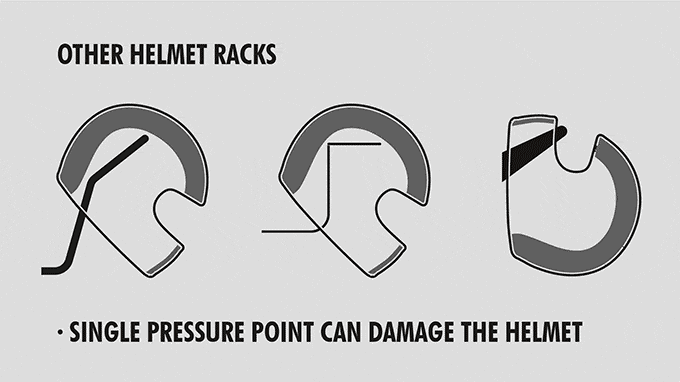 It is important that you preserve the lining and foam in your helmet as this will save you in a crash.
It's why we also don't recommend you hang your helmet on your motorcycle mirrors. Not only will it affect the lining, but it could easily fall off.
Passionate rider
Marc is a passionate rider who likes to show off his motorcycle as well as his helmet.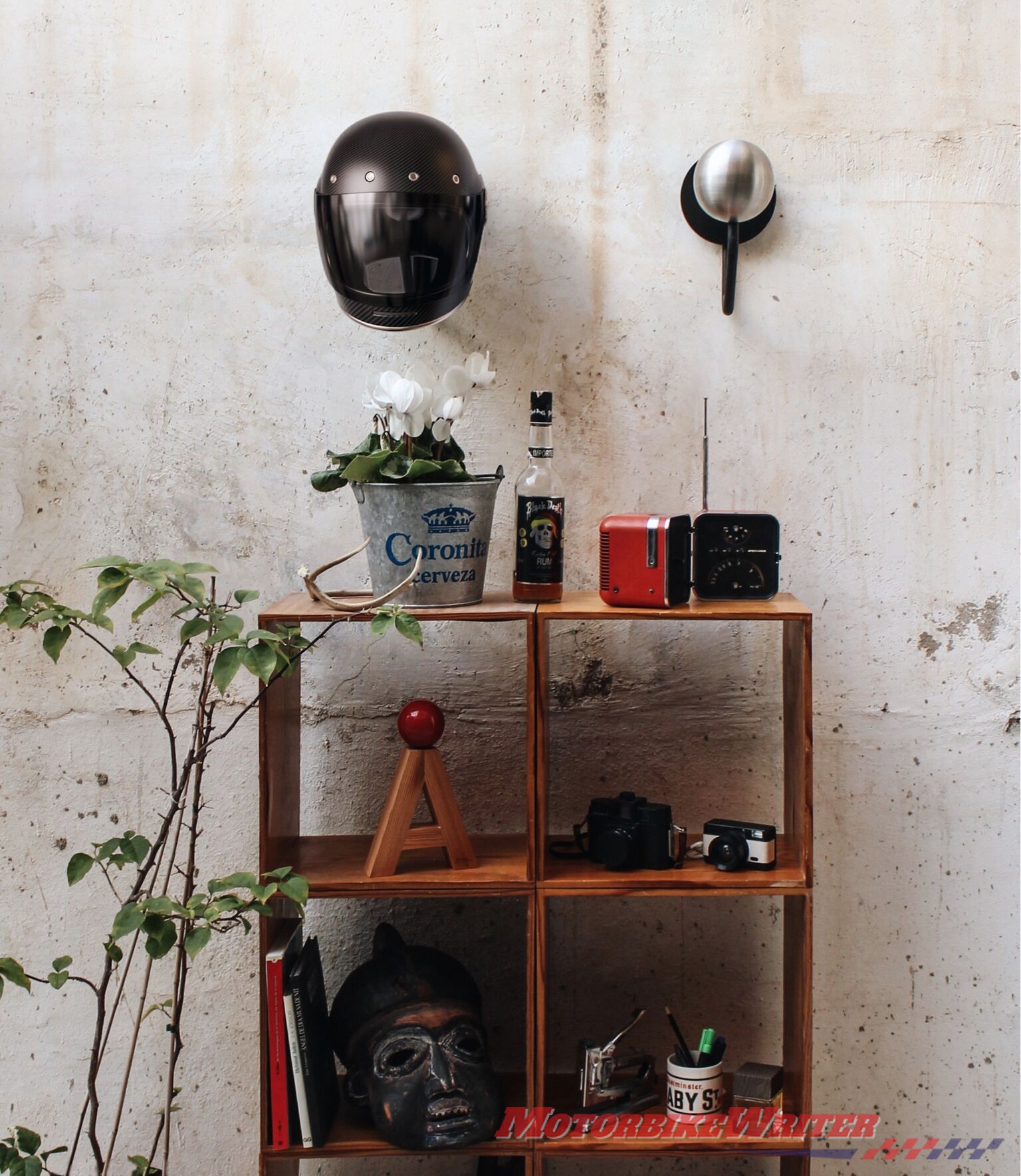 "I was fed up of spending money on my helmet to then have it hidden in a cupboard or torn by a traditional hook," Marc says.
"I wanted to make something functional that would look after my helmet but also stylish. I take pride in my bike and my helmet on the road and I wanted to bring that into my home."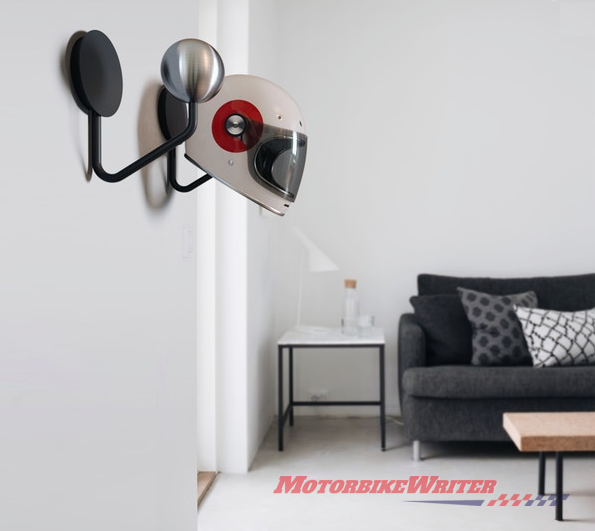 The Halley hanger consists of a fitting, a stem and a globe on the end where you hang your helmet.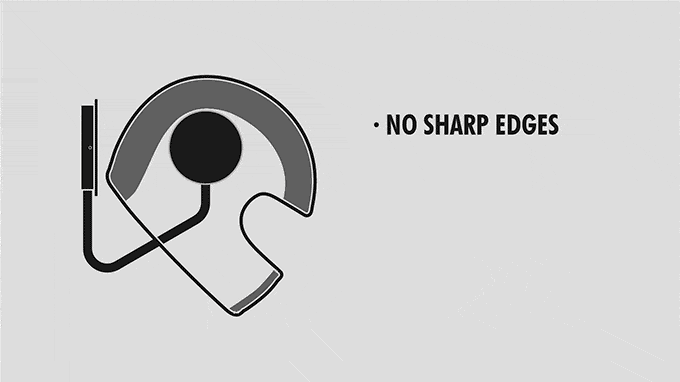 If you are handy, you could probably make one yourself for much less, although it may not look as stylish.
You could also buy a two-unit hanger and use the other to hang your stylish leather jacket beside your helmet.