The King is Dead, Long Live the King—We Hope
After nearly 20 blistering fast years, Suzuki will end production of its GSX-1300R Hayabusa. Why, you ask? It's certainly not for lack of demand. It's due to the stringent Euro 4 emissions standards, which to me sounds like a pretty silly reason to say goodbye to this legendary motorcycle.
When the Hayabusa first hit the road in 1999 it was a revelation, a 194 horsepower monster at the peak of the motorcycle speed wars. After it and subsequent efforts by competitors, manufacturers gave themselves a self-imposed top-speed limit of 200 mph.
Since the Hayabusa debuted, it has been a motorcycling icon and one of the most highly sought after superbikes you could buy. The fact that anyone with enough money—not even that much money, really—could go out and buy a motorcycle that would do 194 mph is ludicrous.
With all that said, it doesn't seem like Suzuki is ready to let it's high-speed motorcycle go forever. Some information recently surfaced that hint at Suzuki bringing a new model to production fairly soon.
Return of the Mack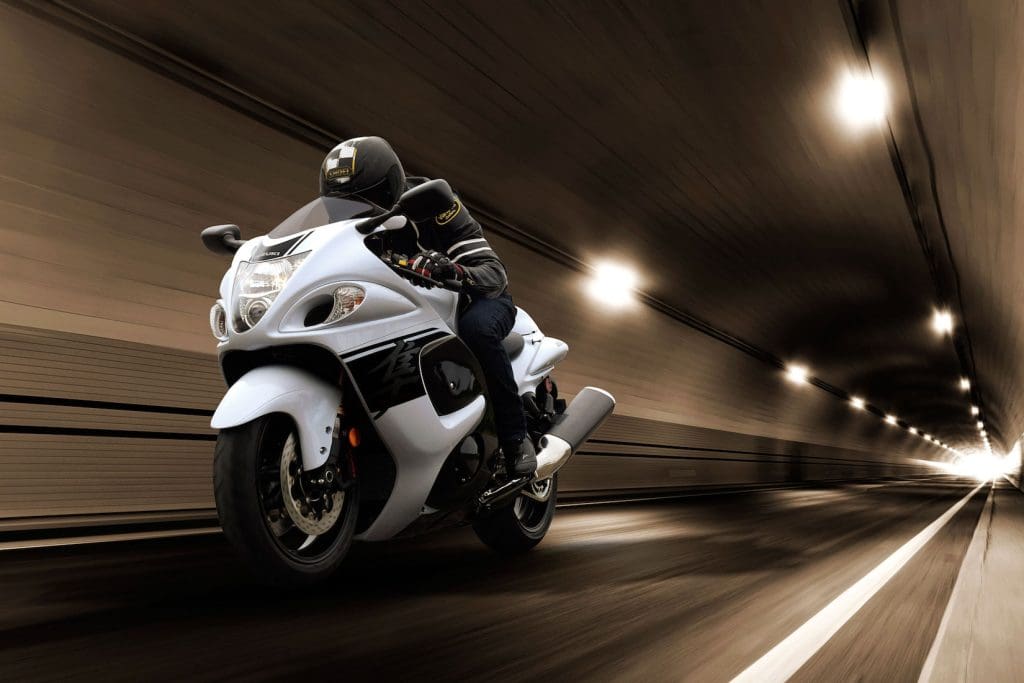 A new Hayabusa, a better Hayabusa, may be yet to come. Suzuki renewed trademarks for the Hayabusa name, according to RideApart. That means it's worth betting Suzuki will keep the iconic bike going.
The guys at CycleWorld mentioned some information from "Suzuki insiders" that confirm a new Hayabusa is in the works. The publication points to patent applications that show a new frame with a Hayabusa-like engine in and a new exhaust system for that bike.
Undoubtedly, the new Hayabusa would be even quicker and more agile than its predecessor. Suzuki would have to really knock it out of the park to live up to the motorcycle's name.
Considering the Hayabusa's current design has a lot of equipment that dates back 20 years or more suggests Suzuki could indeed make a better, faster bike. Good God, can you imagine the mind-warping speed of the next 'Busa? Cross your fingers.