A wide corner entry, late apex and shallow exit is the safest recipe for every corner when riding on the road. Maybe not the fastest, but the safest.
There is a lot of conjecture about the best line through a corner. We're not talking about speed, qualifying times, overtaking, racing or track work.
GET YOUR LAST-MINUTE CHRISTMAS GIFT VOUCHER
This article only refers to the safest recipe for riding on the road.
At the weekend, we stationed ourselves on a complex corner of Mt Glorious to take some photographs for a road test on the 2017 Harley-Davidson Road King.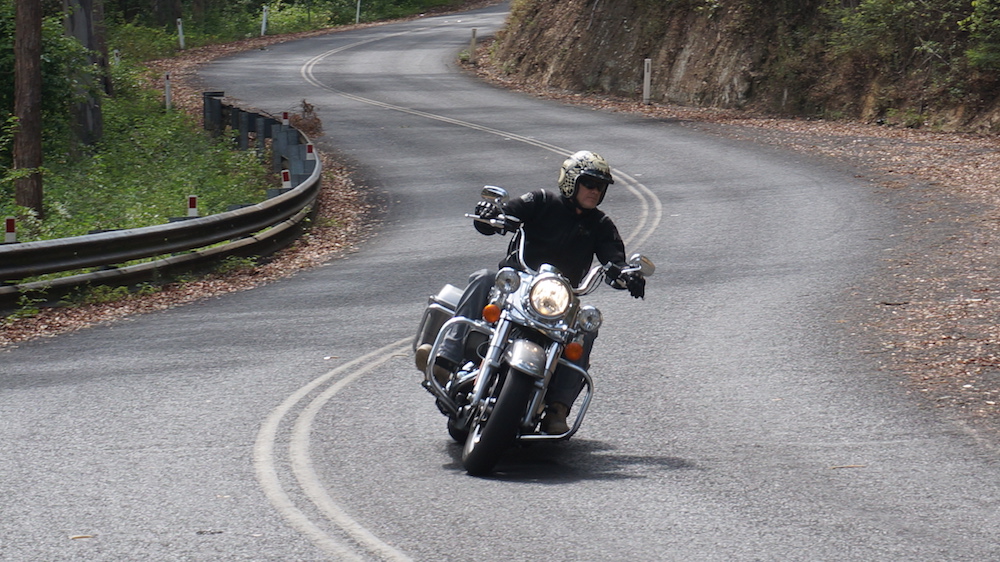 It was perfect weather, so there were a lot of motorcycles out and about.
I was amazed to find only a few of the riders chose the safe line through the corner.
Most went in too shallow and too fast.
That meant they ran wide, some across the white dividing line, some off the edge of the road toward the armco.
Most were still on the brakes as they exited the corner because they went in too hot and too shallow.
Wide entry is safest
The safest line through a corner is the one that provides options for escape routes if things go wrong and maximum vision of what's coming up.
No matter whether the corner is left or right, off camber, on camber, blind, open, increasing or decreasing radius, or whatever, the entry should be wide.
Try to ride as far left for a right hander or right for a left hander as is safe. But be aware that gravel, leaf litter and other surface irregularities exist near the road edge or centre line.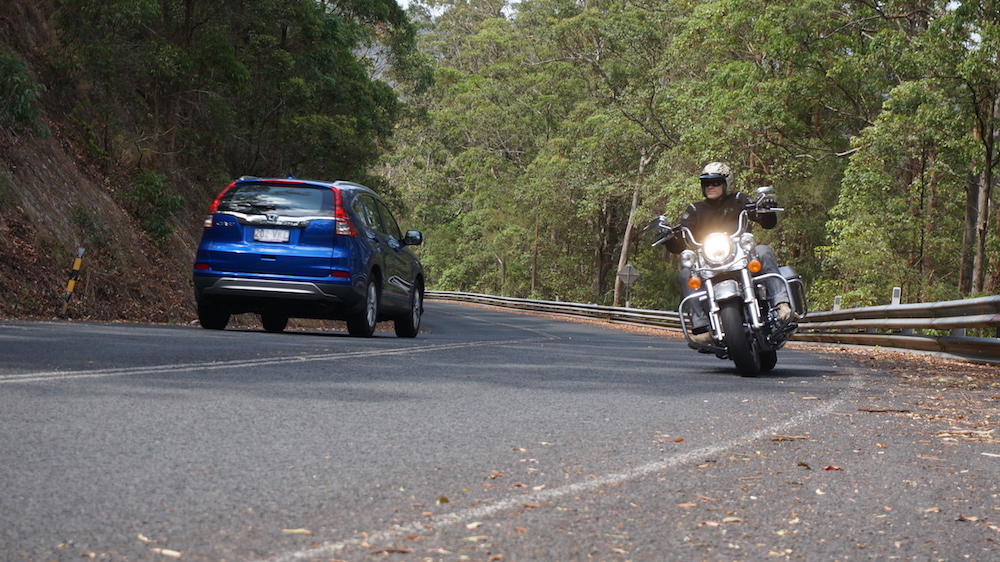 Do not start tipping in across your lane until you can see the exit of the corner.
This gives you the best vision of oncoming traffic and road surface hazards to avoid.
Notice in this view how the rider entered wide and had plenty of time to adjust his line to avoid an oncoming van. (Mind you, his previous left-handed is a shocker with his head over the white line!)
The apex is the point at which you are closest to the inside of a corner. This is where you start to turn out of the bend, or at least hold your consistent arc. 
You should not be increasing counter steering once you hit the apex or you have misjudged the corner.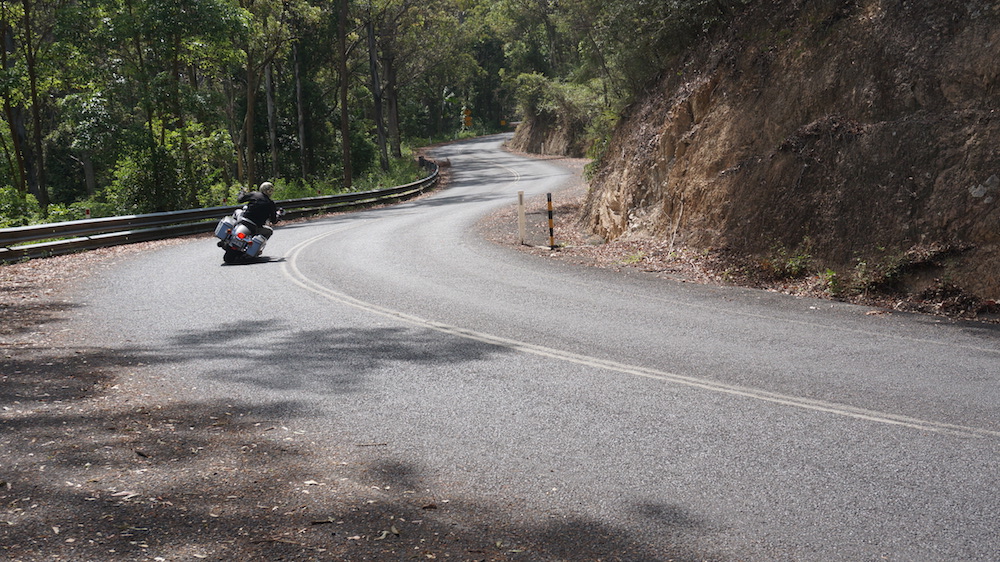 As for the speed you take a corner, the best advice comes from world champion driver Stirling Moss:
It is better to go into a corner slow and come out fast, than to go in fast and come out dead.