White Motorcycle Concepts (WMC) is a British firm looking to break the electric motorcycle land speed record. The WMC250EV is the prototype that will attempt the feat, and now, under 3 months since it was first revealed, it has already made considerable strides in testing.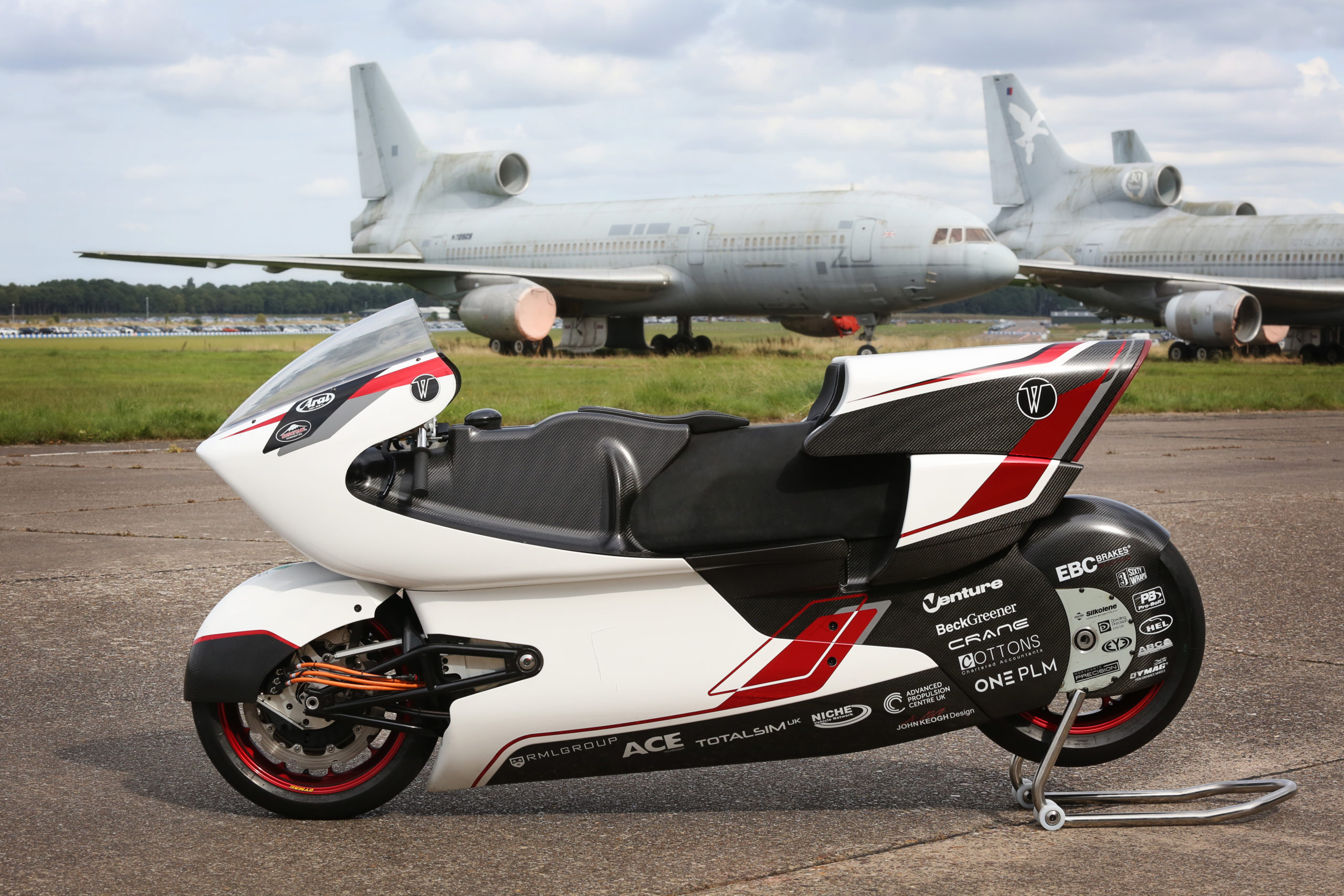 The White Motorcycle Concepts team aims to cross the 250mph mark with the WMC250EV (the name makes a lot more sense now, doesn't it?). In its first testing stage, the EV got to speeds over 170mph, even though running only on half power.
Robert White, WMC's founder, is also the brains behind the project and the man riding the motorcycle. Robert is no stranger to making things go faster, with over two decades of experience in motorsport engineering, including to the big league that is Formula 1. Cycle World magazine caught up with him a few months ago, and he mentioned that the idea behind the WMC250EV was to have unparalleled aerodynamics rather than brute force.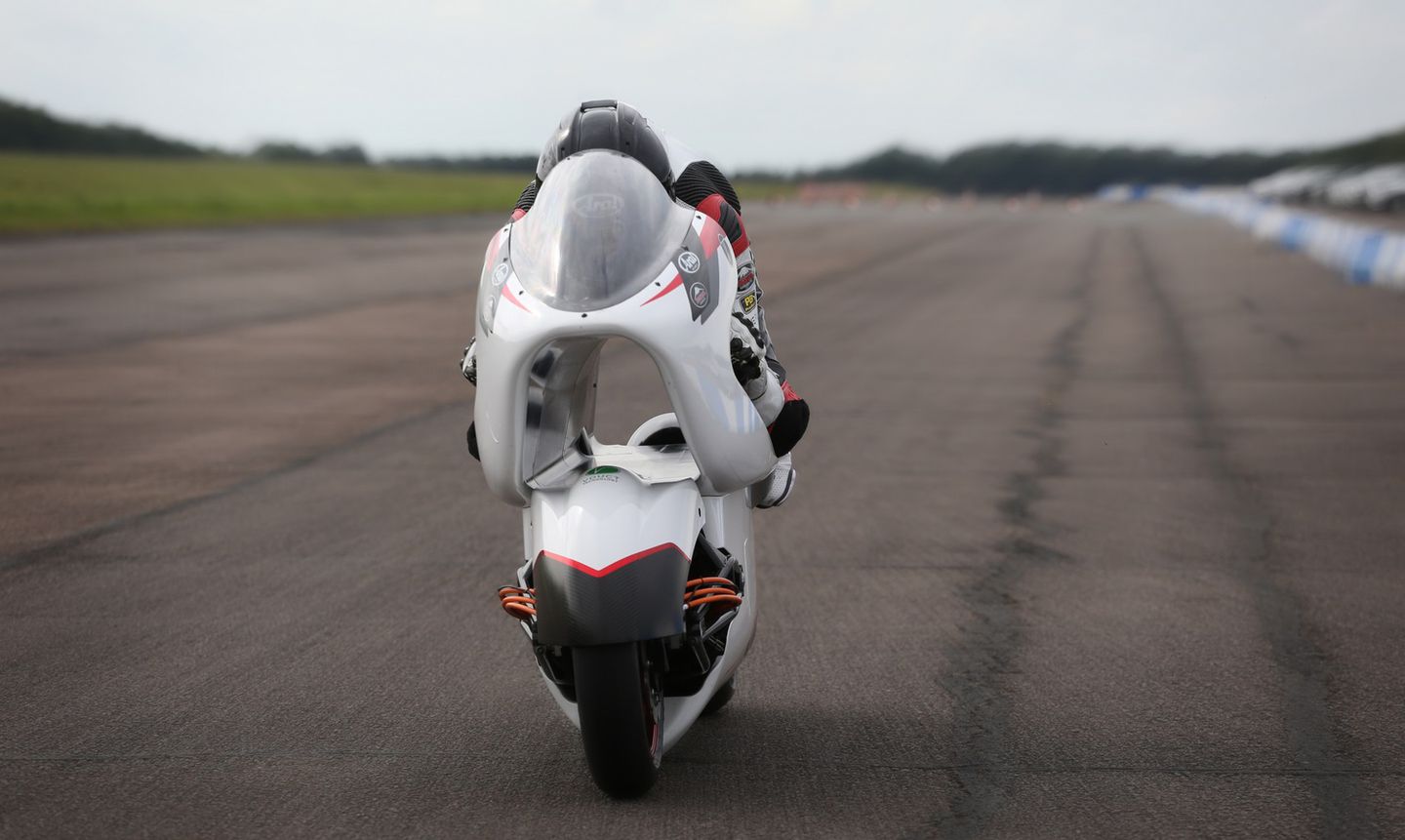 They seem to have attained that goal – WCM's testing found that their EV had a drag coefficient that was 70 percent less than that of a Suzuki Hayabusa, a production bike that's considered the pinnacle of aerodynamic performance. How did they manage to do this? A large aero duct, as you can see in the pictures, plays a significant role. White's reasoning is that the rider's shape and size may vary, so it's better to channel air through the bike rather than over it to keep drag resistance minimal.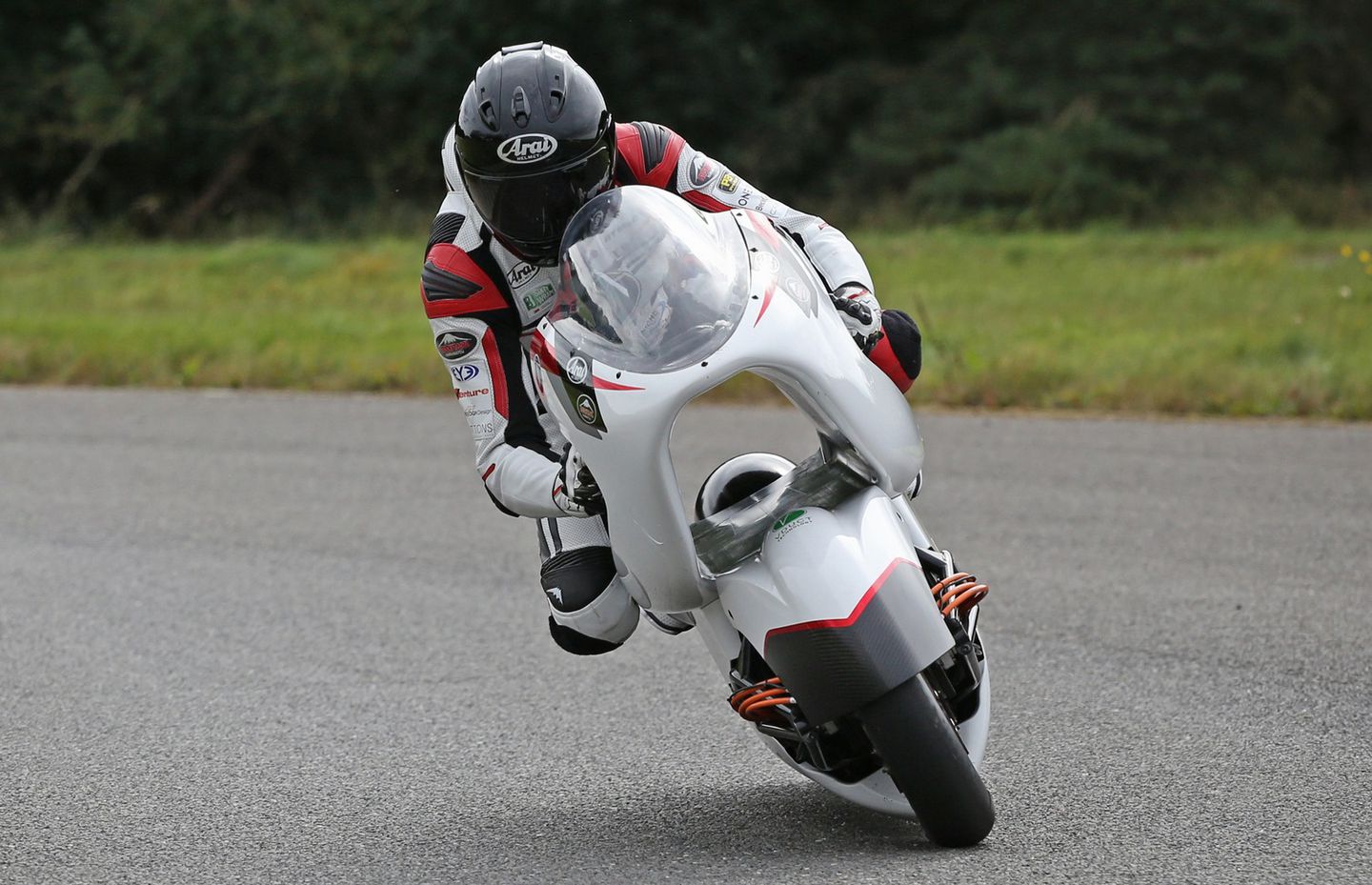 As mentioned above, the WCM250EV is currently using a 60V electrical system driving four electric motors. Cycle World reports two of these drive the rear wheel, while the other pair is mounted on the front hub, making it two-wheel drive. The total power output is 100kW (equivalent to 137bhp), but the firm expects 250kW (or 335bhp) for the record attempt. 
"We are taking a measured and controlled approach to our testing program to ensure no stone is left unturned, and given the results we have gained to date, my confidence is building all the time that we will be successful.", White said.
At the moment, the record stands at 228.05mph, set by Max Biaggi on the Voxan Wattman. WCM will be looking to best it next year on the Bolivian salt flats.