New Zealand Whisky Collection has launched a special blend to celebrate the 50th anniversary of Kiwi legend Burt Munro's speed record.
The whisky is called the Spirit of Munro, named after Burt's 1920 Indian Scout and will cost about $NZ184.71 to match his 184.71mph land speed record.
The batch contains 953 bottles to match the 953cc rating of Burt's Scout Fuel Streamliner, the alcohol concentration is 50% to coincide with last year's 50th anniversary and the 35th bottle (matching Burt's bike number) will be auctioned off for charity.
(UPDATE: A Swiss phone bidder bought the bottle for $2500.)
The whisky is the result of Burt's son John meeting NZ Whisky Collection operations manager Grant Finn at a private cask launch. John has signed the 35th bottle which will be auctioned to raise money for the Roberton Coastguard on Oreti beach where Burt raced on many occasions.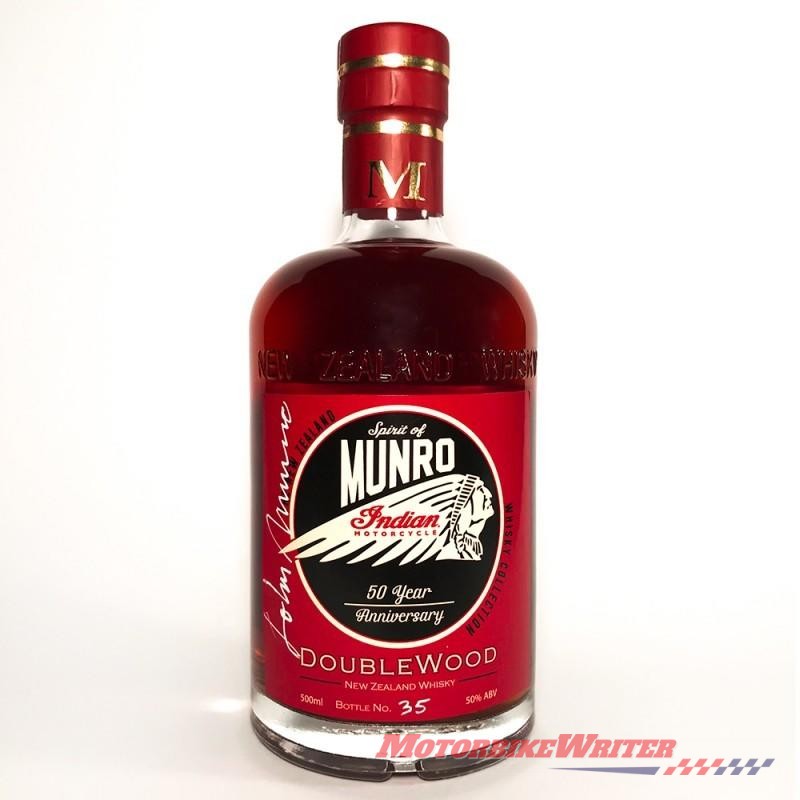 The 18-year-old blend is made of 70% single malt and 30% mixed, aged in American oak (ex-bourbon) for 12 years and French oak (ex-red wine) for six years.
If you are interested, you'd better order online quickly because the first 150 bottles have sold out and a second batch of 100 will be available in late March/ early April 2018.
Burt's record
Burt's 1967 record of 184.087mph was set in the SA 1000 class on his 1920 Indian Scout streamliner.
The record remains unbroken to this day, because the class no longer exists. It has been replaced by the S-AF 1000cc class.
But the speed was originally recorded incorrectly by the American Motorcyclist Association as 183.586mph which was the average of his north run of 184.710mph and his south run of 183.463.
However, John told us at the Sturgis Motorcycle Rally in 2014 that the average is actually half a mile-per-hour faster at 184.087mph, or rounded up to 184.1mph.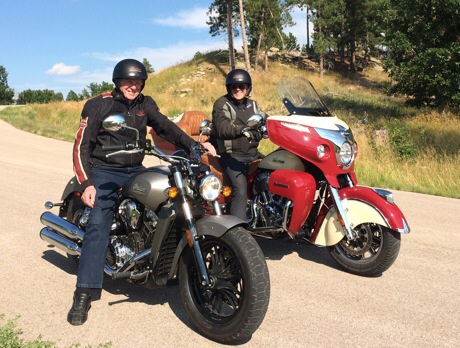 Alcohol fuelled
Motorcycles and alcohol usually don't mix except in drag racing fuel!
However, yet some brands have had associations with various alcohol companies.
For example, Indian Motorcycles has had a long association with Jack Daniels with several special custom models.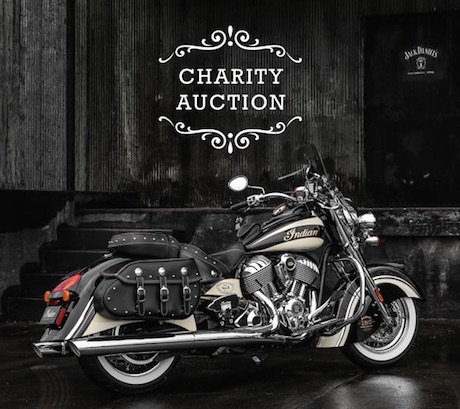 And there was even a premium gin made with Harley-Davidson parts in the bottle.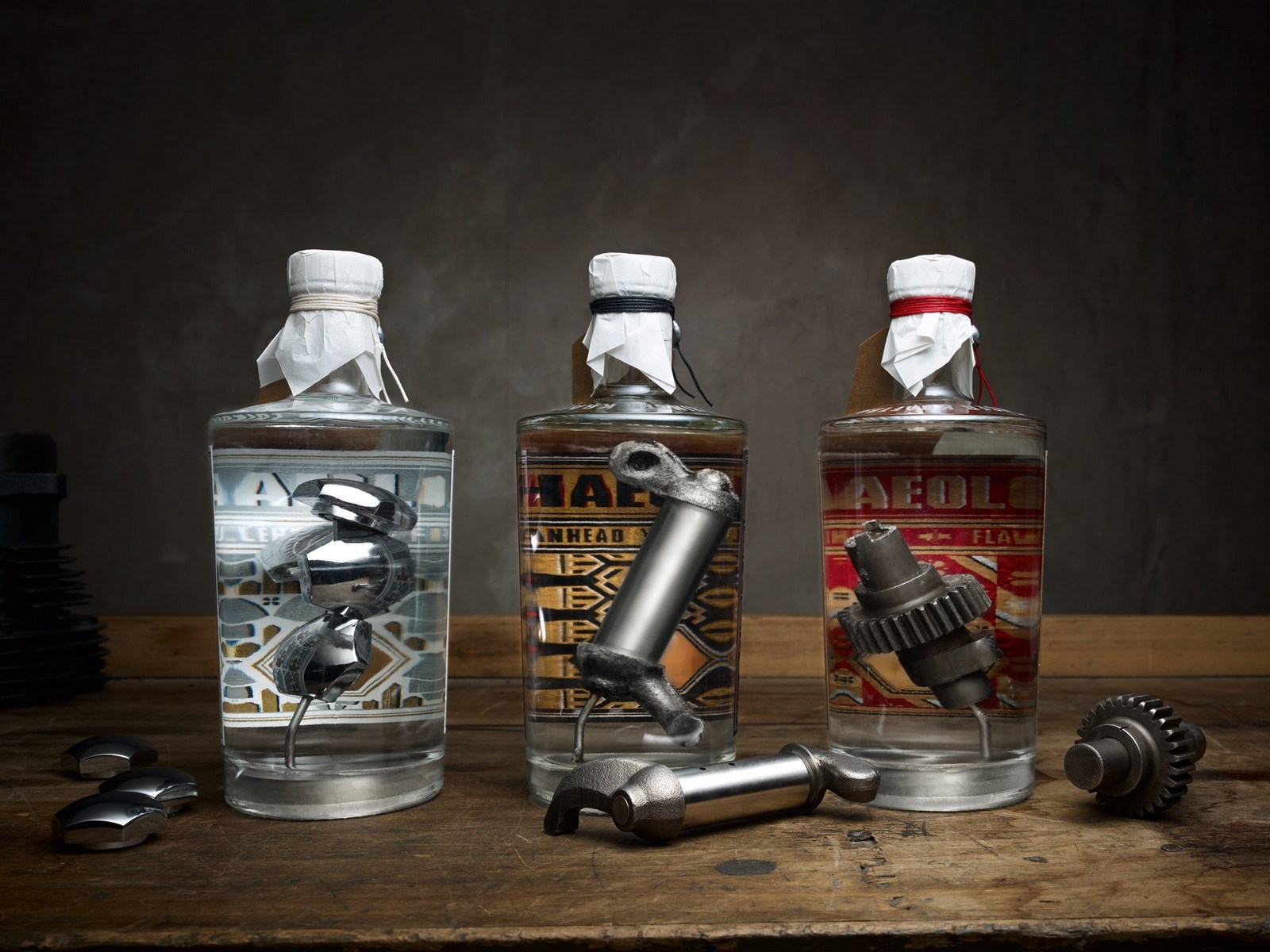 Of course, motorcycle companies do not endorse drinking and riding.