A new computer wheelie game encouraging riders to perform long wheelies comes as a Kiwi rider has caused outrage after posting YouTube footage of him performing a claimed world-first wheelie across the 1km span of Auckland's Harbour Bridge on a Harley.
The video is now no longer available.
However, it showed the mystery Harley rider wobbling across a couple of lanes as his mates filmed him from a vehicle alongside.
Waitemata Police Sergeant Richard Byrne says the dangerous stunt could have had "fatal consequences" and showed a "complete lack of regard for their own safety and the safety of others".
There is no word on whether they have been able to track down the rider to issue a fine.
Check here for a free spin.
Police probe Facebook stunt riders.
Wheelie game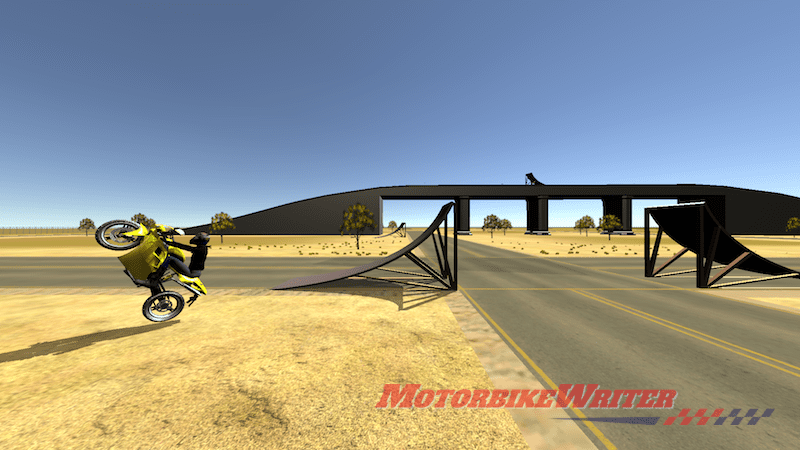 Meanwhile, Kimmo Halonen, aged 31, of Finland has launched a mobile game on iOS and Android called Wheelie King 3D which encourages riders to do the longest wheelie possible.
"I have been riding about 10 years," he says.
"First I started with a Suzuki PV 50cc, but it was boring for shortly. So I installed 80cc power+ cylinder.
"My first big bike was my cousin's old Yamaha FZR600. After that I got many 750cc Suzuki GSXRS. First big bike 1000cc was Yamaha R1 98. It was my first bike that I crashed on doing wheelie.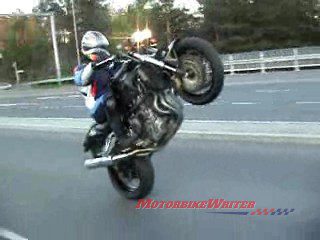 "But it was very good training for my stunt skills. I learned how to do wheelies and nowadays i can successfully wheelie as long as i want with 1000cc.
"To wheelie long way you just need good angle. 
"Usually people think their angle is enough, but it's not (about 40degree) but you need +90 degree."