The adventure bike market has exploded since Ewan McGregor and Charley Boorman rode around the world on 1150cc juggernauts across rivers, down highways and through sand, mud and gravel.
Today there are adventure bikes from 500cc with nothing more advanced than electric start through to 1200cc with more electronic gadgets than James Bond and Maxwell Smart combined.
Disregarding enduro bikes, I have counted 55 adventure models available in Australia, from Aprilia to Zero!
If you count the Ural Ranger outfit, it's 56, and if you just want some light dirt road riding, you should probably also include scramblers which brings the total above 60 and rising!
Soon there will be a couple of new adventure niches when Honda introduces its adventure scooter and when the sub-500 category arrives, led by the 400cc Royal Enfield Himalayan and the rumoured BMW G 310 GS.
These bikes will make the adventure market skyrocket as they will appeal to less-skilled off-road riders, women and shorter people who are currently disenfranchised by most tall, heavy and powerful adventure bikes.
So what's the best adventure bike?
The bad news is the answer is not easy, but the good news is there is a bike available that will fit your exact needs.
However, you should first seriously examine your off-road skills and your needs before walking into a dealer and thumping down the hard-earned simply because Charley rode one or you've always wanted that brand.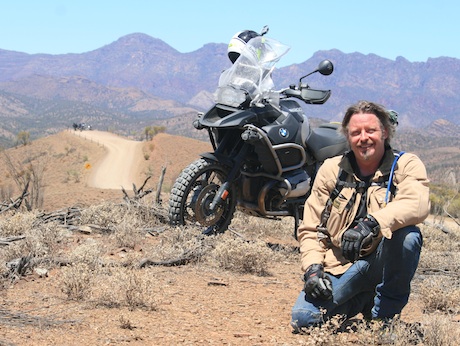 Interestingly, BMW admits that about 90% of R 1200 GS owners never put knobby tyres on the bike and never even venture on to a dirt road, except for roadworks.
Many of the bigger-capacity adventure bikes that come from Europe are really designed for riders to tackle cobblestone streets, rather than off-road conditions.
In fact, when London recently established a quick-response anti-terrorism group, they mounted them on BMW F 800 GS bikes to plough through the gridlock, over kerbs and down cobbled streets!
Adventure bikes are a mixture of road and off-road with varying degrees of ability in each situation.
If you want to go hard-core dirt riding, get a ute and an enduro bike.
But that's not adventure riding. The essence of adventure riding is that you can tour to interesting places on the road less travelled.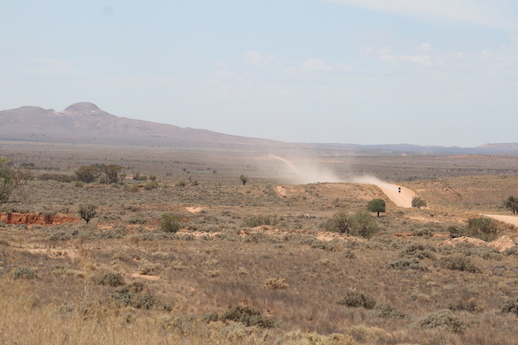 Adventure bike riding was created for riders who didn't want the hassle of servicing their bike every few hours and transporting it on a ute.
Adventurers want to be able to walk out to their garage, hop on a bike and ride hundreds of kilometres on a highway in comfort and style, then hit the forestry roads and outback tracks before turning around and riding back down the highway, or maybe camping out overnight thanks to the generous luggage capacity of the bike.
To determine the best bike for you, make a true confession to yourself about your off-road riding skills. The less experienced you are, the lighter the bike should be.
In fact, buy the lightest bike you can that will do all what you need. Do NOT be peer-pressured into buying a 1200 juggernaut!
There are many riders who bought a 1200 and are now down-sizing because they can't handle the weight. That's why BMW has nine GS models from 650cc to 1200cc.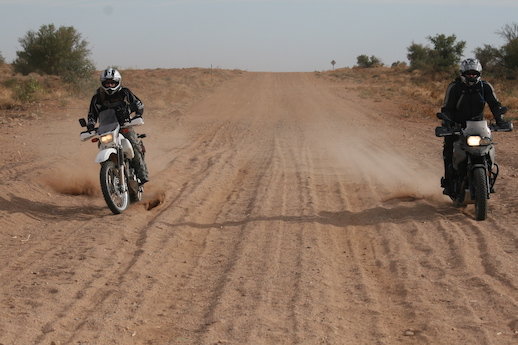 But it's difficult to get former road riders to go down in capacity because they think a smaller bike will be uncomfortable on the tar transport stages to the dirty weekend fun.
However, many of the smaller-capacity, single-cylinder bikes have comfortable seats, wind protection and balancers in the engine.
More than proving their off-road ability, bikes like the new Himalayan have to prove they are comfortable on the highway!
Work out what percentage of the time you will be on the tar and what percentage you will be on the dirt and then go find the bike that is best suited to that mix.
Don't worry, there is one out there to suit your needs. That's the best adventure bike for you!