Honda looks like creating a whole new market niche for adventure scooters that want to get down and a bit dirty.
The Japanese manufacturer unveiled its City Adventure Concept at the 2015 Milan show in November amid some puzzled looks and plenty of giggles.
But it was no joke. Honda has now released the above video and plans to release more information on August 20.
Honda has produced many strange concepts over the years and not all have made it to market.
Many have just been futuristic concepts that demonstrate how clever and technological they can be.
But this isn't clever or technical. It's more utilitarian, so it could very well be intended for production.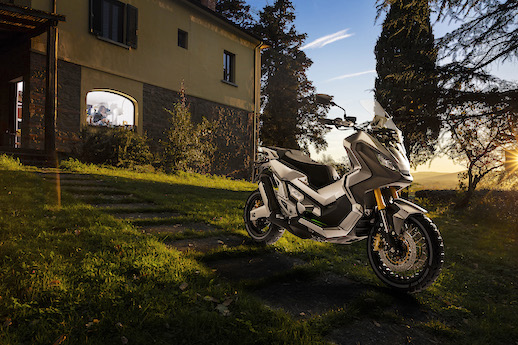 It would certainly be of use in Asia where scooters are used in many off-road situations.
However, this is more than just a cheap, small-capacity, go-anywhere scooter for the Asian market.
It looks more sophisticated and upmarket and may be intended for the European market where cobblestone streets can be just as tough as some off-road trails.
And given the patchwork quality of our urban landscape, they could be handy here, too!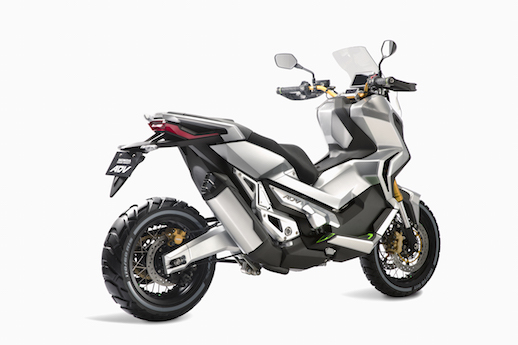 The City Adventure Concept features longer-travel suspension, upside-down forks, knobby tyres, wire wheels and a higher-clearance body and exhaust.
It is based on the NC750X and Integra with the same frame, 745cc parallel-twin engine and DCT transmission.