One of the barriers to more people enjoying our favourite recreation is the traditionally high motorcycle seat which deters many women and shorter people.
Now you can check the seat heights of your favourite motorcycles and compare them with the comprehensive list we have at the end of this article.
Thankfully, motorcycle companies are starting to acknowledge the problem of high seats.
Companies such as Harley-Davidson even produce "Lo" and "Low" variants with much lower seats. In fact, the lowest motorcycle seat height on the market for a full-sized bike is the Harley Softail Slim at just 605mm with a rider on board.
However, you should also note that short people may still not be able to ride some cruisers with forward controls that are a stretch for their legs. Also, they may have high or wide bars that are difficult to reach.
Even if you are short, there are ways to ride a tall bike. Click here for our tips. 
Laden and unladen
Seat height measurements are sometimes provided by manufacturers in laden and unladen forms which shows how much the bike sags under the common load of 75kg.
For example, Harley lists the new learner-approved Street 500 as having a 709mm seat height unladen dropping down to a more comfortable 654mm laden.
However, most seat heights are given as unladen, so you can take off another couple of centimetres once you are aboard. Add a pillion and some luggage and it drops again.
You can also make adjustments to spring heights on some bikes or drop the front forks through the triple clamp for an even lower bike.
There are also aftermarket low seats available from accessories companies or a good upholsterer can scoop out another couple of precious centimetres, although that may jeopardise comfort.
Some manufacturers, such as BMW, offer a range of seat options in some of their models to cater for different heights. For example, the lowest BMW seat height is on their luxury BMW K 1600 GTL tourer with a choice of 749mm/779mm.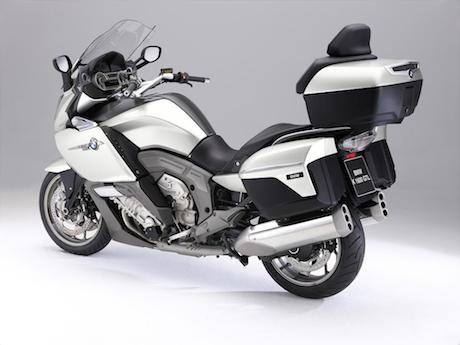 BMW also has adjustable seat heights as do many modern adventure motorcycle models. They simply have different anchor positions under the seat which can vary the seat height another 10-20mm in most cases.
Confidence and parking ease
While being able to plant both feet flat on the ground is not absolutely necessary for riding control, it does make it easier when parking and provides novice riders with confidence.
The lowest seat heights are on cruisers where the rider is slung between the tank and rear wheel like in a hammock. The highest seat heights are on adventure and dirt bikes where clearance needs to be high.
Even if two bikes have the same seat height, it does not mean you will be able to get your feet on the ground the same on both bikes. A narrower seat will allow you to get your legs down straighter which puts your feet down flatter on the ground.
While cruisers dominate the low-seat-height list, the next option for a super-low seat is a scooter, the lowest of the full-sized scooters being the Suzuki Burgman 400 at 695mm.
Scooters are even more accommodating for short riders because, no matter what seat height, you can easily slide off the front of the seat at the traffic lights to get both feet firmly on the ground. You can't do that on a bike as the tank is in the way.
It's then quite a leap to the next type of bike which is the massive ultra-tourers such as the Honda Gold Wing (739mm) and BMW K 1600 GTL (749mm) mentioned earlier.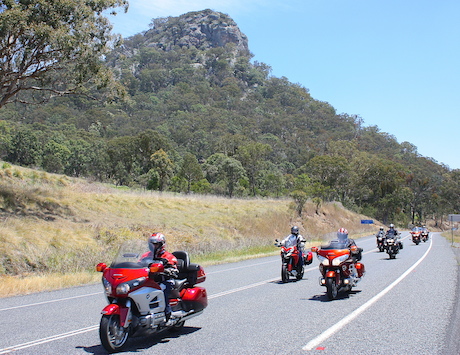 Lowest by category
The lowest of the normally high-seated adventure bike category are the BMW F 700 GS models which have two seat options. The low seat is 764mm while the standard seat can be adjusted right up to 835mm.
Next lowest category is the small-capacity sports bike/naked such as Australia's top-selling Kawasaki Ninja 300 and new Ninja 400 with a 785mm seat, which is slightly higher than the Suzuki Inazuma 250 at 780mm and Yamaha MT-03 at 779mm.
If you're into sports bikes, put on your elevator shoes, otherwise get your hands on an old Buell. (They will have to be "old" as the company has now folded!)
The 2006 Buell Lightning XB12S has a seat height of just 764mm. It's closely followed by other Buell models such as the Buell Firebolt XB9R and XB12R at 774mm.
However, not all Buells are low. The short-lived Buell Ulysses XB12X adventure bike was a towering 840mm.
Motorcycle seat height list
We have compiled a substantial list of seat heights for bikes available in various markets. Some may or not be available in your market.
Unfortunately, some minor brands are missing, but with our limited resources, it's as close to a full list as we can get. However, it should provide you with a comparison guide to heights.
If your bike is missing, please send us an email alert and we will add it.
Where variable seat heights are provided, we have only included height for the lowest option/position. Also note that all Harley figures are for laden seat heights.
SEAT HEIGHTS