There's a growing new breed of riders out there: Weekday warriors.
They prefer the relative quiet of riding through the week rather than the hectic free practice of weekend dashes between favourite biker hang-outs.
There are no "Sunday drivers", no MotoGP wannebes, no caravans and basically very little traffic.
That also means a shorter wait for your coffee at your favourite coffee shop and more parking spaces available right outside.
Another benefit I've noticed is that there is less police presence during the week.
Call me a cynic, but maybe it's because the yield per hour is lower during the week when there are fewer riders around.
However, you should be aware that some police are now awake to the weekday warriors trend and may be out on patrol.
Another disadvantage is that there are more likely to be roadworks during the week.
Weekday warriors
Weekday warriors are lucky that their job status allows them the flexibility of riding when others are working.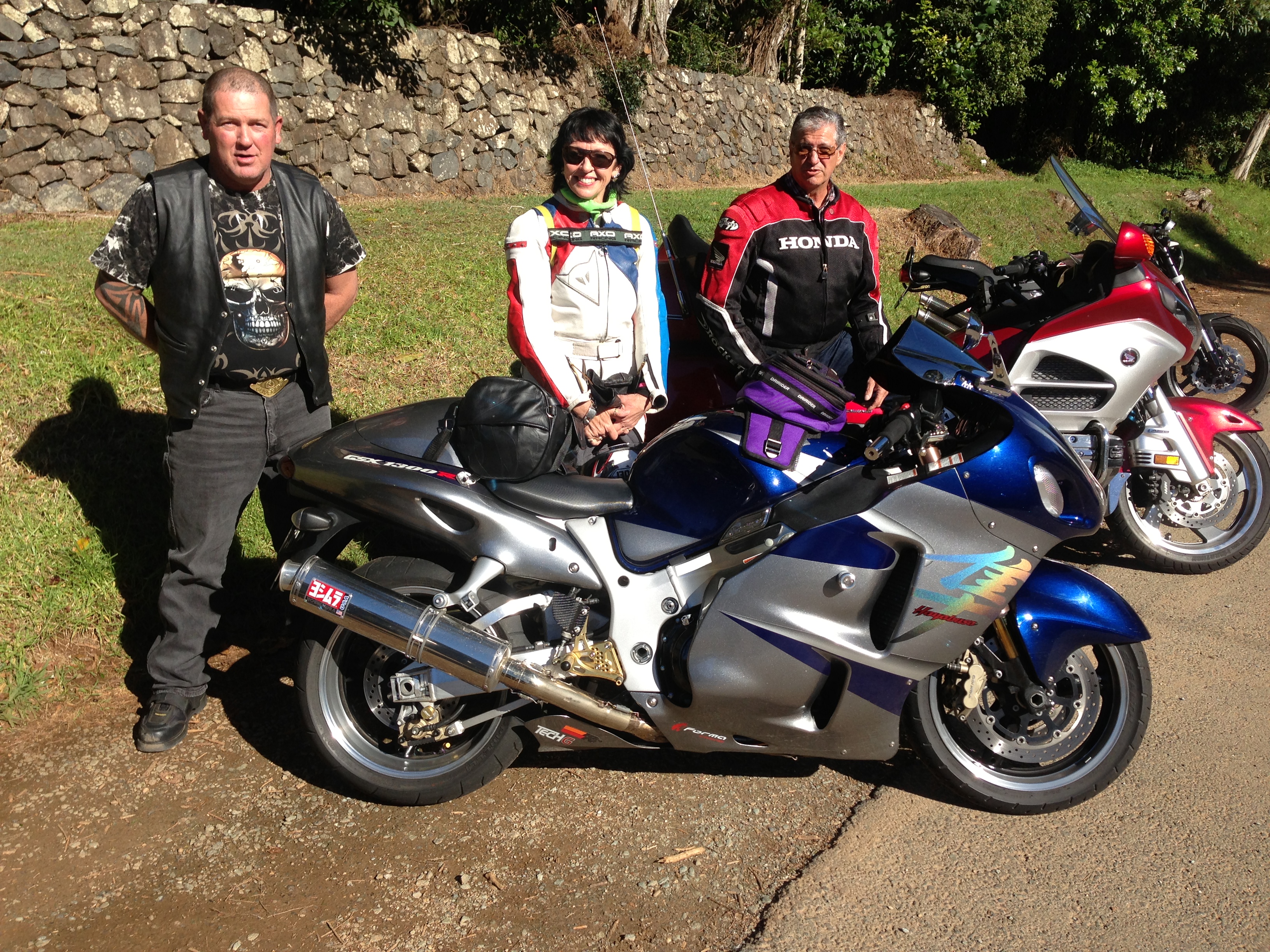 Dan Walker (left) of Ipswich works night shifts, which gives him the chance to take his Kawasaki VN1700 out for a midweek romp.
"There's not as many idiots on the road, either," he says. "The day I don't enjoy riding is the day I'll hang up my boots."
John Krematos (right) is retired and can pick and choose when he rides his Honda Gold Wing.
"I hardly ever ride on weekends; there are too many non-regular riders around and I'm concerned about their riding capabilities. Also, the rides are quieter on weekdays and you don't have to queue for a coffee. Sometimes the weekend is raining and it limits opportunities to get out, but you can usually find good weather at least one day during the week."
Glenda Thomas of Gatton was also out on Mt Glorious near Brisbane on her Suzuki Hayabusa, enjoying the Queensland weather.
"It's like an antidepressant; an excuse to get away from what we have to do," she says. "I live on my own in the middle of nowhere and this is my social life."
When do you like to ride? Leave your comments below.