Here's a good reason riders should wear a helmet camera or at least hit a camera to their bike.
This London rider filmed a truck driver turning a corner, not seeing him and running over his beautiful Ducati Monster.
Full credit to the rider for keeping his cool, stepping of the bike and not blowing his stack with the driver. Let's hope insurance covered him.
The truck driver says he didn't see the rider while turning, but it's quite obvious that the rider was clearly visible and the driver was concentrating on not hitting the other side of the road, rather than worrying about whether any motorists are in the street he was turning into.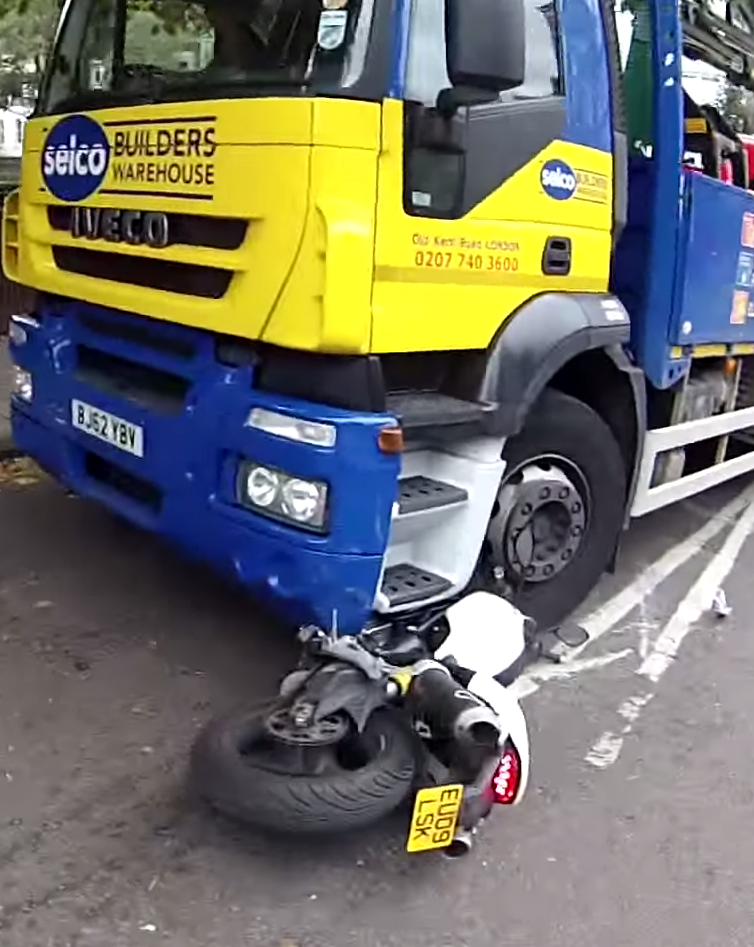 It was nice to see the old lady who witnessed the incident gives the driver an earful, she gives the rider a nice hug.
The rider says at the end of the video: "Something tells me I'm not going to be able to ride that home."
Despite losing his bike and his close shave with death, the rider seemingly felt no ill will towards the lorry driver.
He writes in the video's description: "Finally the shock is kicking in…I realise how lucky I am to be in one piece today! I uploaded this video with the hope it will raise awareness of how dangerous the roads can be and how we all need to keep in mind hazards like blind spots! There are lessons for all of us here going forward! Please stay safe out there folks!"
It;s certainly a good lesson in videoing your ride for insurance purposes.
Meanwhile, police in some Australian states are still fining riders for wearing cameras on their helmets, while police in most states wear helmet-mounted cameras themselves!