Fans of the BMW GS range seem to have every gadget know to motorcycling and now they can augment that with this rugged GS Adventure tribute watch.
It is available online at the BeemerGS shop in any colour you want (so long as it's black) for €199 (about $A300 and $US235).
They don't call it a watch, though.
It's either a "chronograph" or a "timepiece" and it's not the only watch in their Classic Ride Collection.
They are made in Germany and feature a 50mm XXL stainless-steel case blackened electronically and protected by sapphire glass.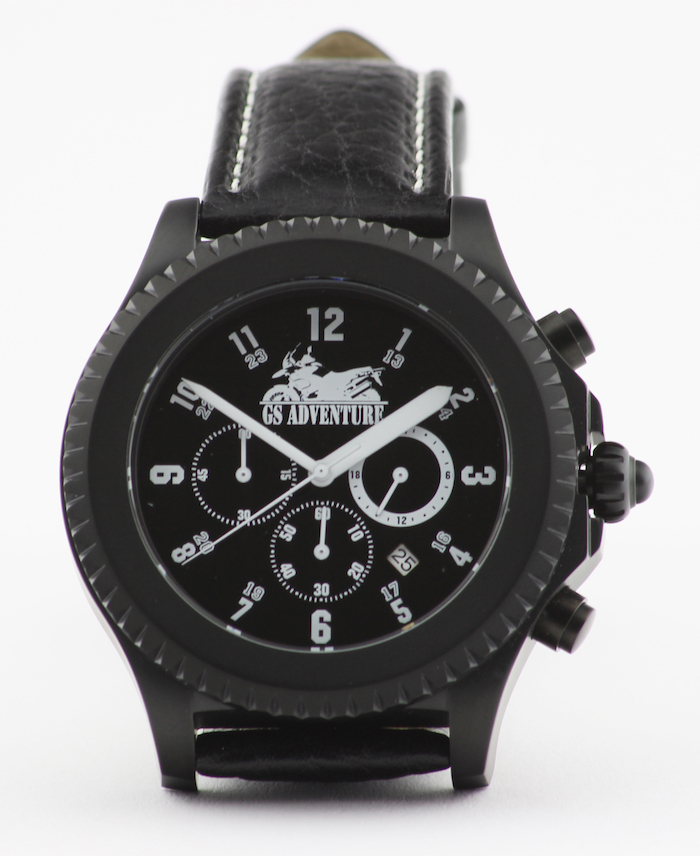 The black face with white numbers shows the side silhouette of a BMW R 1200 GS Adventure.
The white hands and the chronograph functions such as stopwatch, 60-minute intermediate time, 24-hour time and date function are controlled by a high-quality Myota VD 53.B quartz movement from Citizen.
The 24mm leather strap as white contrasting seams and a stainless-steel clasp.
There are plenty more BMW watches around. We particularly like this one that features the boxer engine.