Roland Sands Design Super Hooligan flat track racing is this year touring around the USA with their custom Indian Scout Sixty bikes.
And if Indian Motorcycle Australia country brand manager Peter Harvey has his way, the series will come to Australia.
He says the series with modified Scout Sixty motorcycles is a "bit of fun".
It is believed they are investigating the possibility of bringing the heavily modified race bikes to Australia.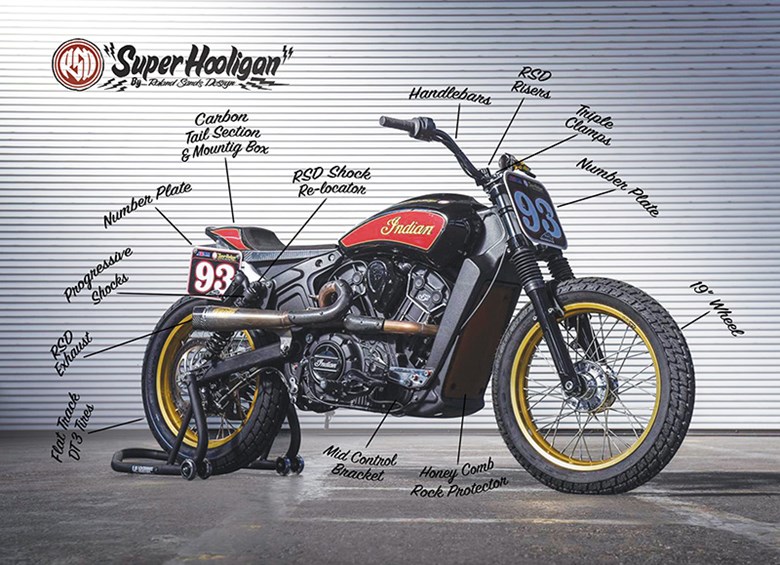 We asked Peter for an update, but he wouldn't comment further.
If you're reading this, Pete, we would love to see them put on a racing display at the Moto Expo this year or next in Sydney this year or Brisbane and/or Melbourne next year.
Racing support
Indian Motorcycle seems keen on being involved in racing in Australia and recently sponsored their Brisbane shop mechanic Ricky Rice in the Troy Bayliss Classic in Taree.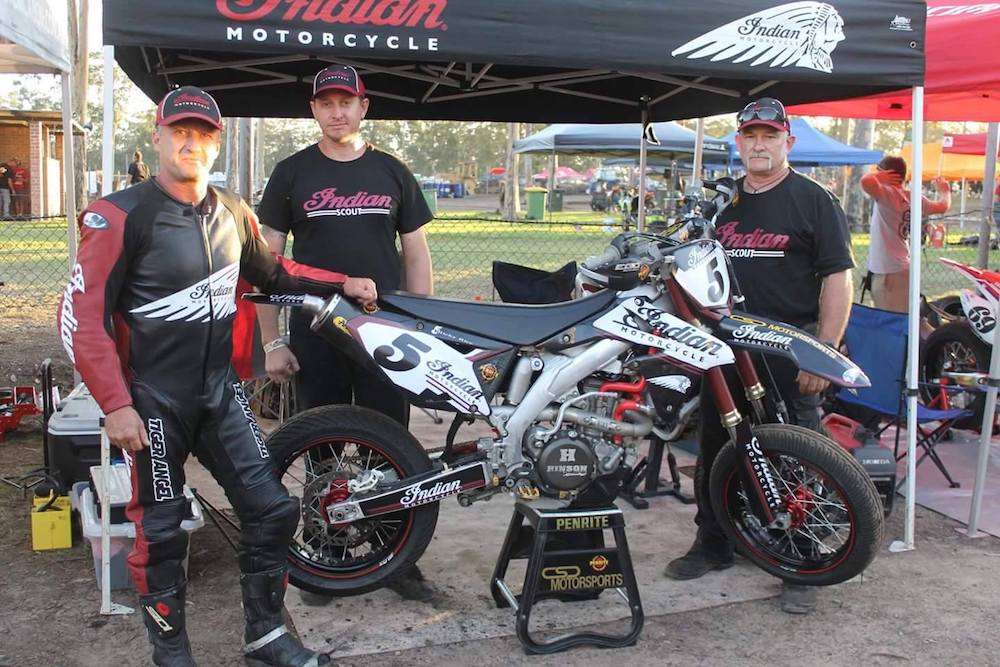 Peter says the sponsorship was an extension of the Indian brand's long history and success in flat-track racing.
Super Hooligan series
RSD in LA developed its flat track racing bikes for Super Hooligan display races in Las Vegas last year.
They were so successful, Indian and RSD are taking the series this year to The One Show in Portland, Oregon (February 14), then to Harley-Davidson heartland at Mama Tried in Milwaukee (February 19-21), Daytona Bike Week, March 19, at IV Flat Track Del Mar and April 8 at the Hand Built Show in Austin, Texas.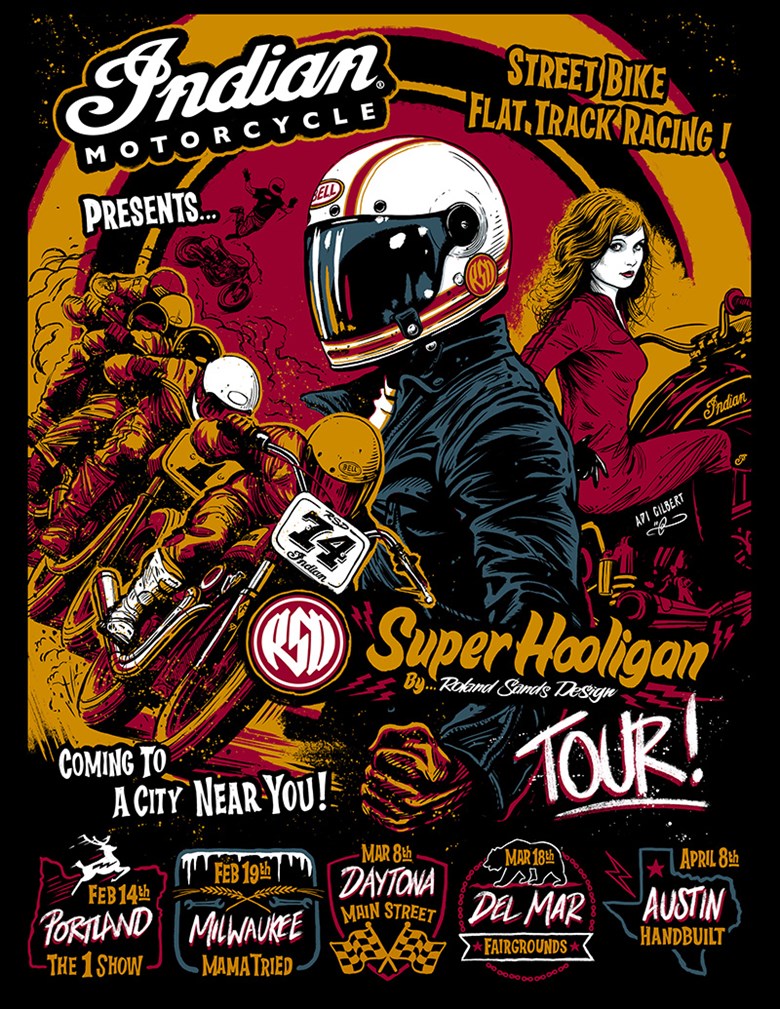 "We had a gas racing the Scout Super Hooligans in Las Vegas, so we really wanted to hit the road and do some more, similar events with riders from around the country," says Roland.
"At the same time, Indian Motorcycle said it was excited about putting the Scouts on the track, so it was a natural fit to help promote these Hooligan events where we could ride!"
Flat Track series
Meanwhile, Harley and Indian face off in the 2017 American Flat Track (ATF) racing series starting at Bike Week, both with special factory-built racers that are not yet available to the public.
The Indian FTR750 and Harley XG750R are awesome machines with awesome speed and thunder that we would also love to see racing here in Australia.
We asked Harley-Davidson Australia about the prospect of a racing series or even a demo race.
They also said "no comment" but suggested it may be considered.
Production versions
With Harley boss Matt Levatich recently promising 50 new models in the next five years, there is every likelihood that a production version of the XG750R will be available.
It would make a good replacement for the V-Rod range which is being terminated this year.
An Indian FTR750 production bike would also go a long way to placating Polaris loyalists still reeling from the announcement that Victory Motorcycles has ceased production.