The NSW country town of Walcha is putting on a special show for those who are still planning to ride there despite the last-minute axing of the Freak Show Festival of Motorcycles and national Harley Owners Group (HOG) rally.
Organisers for the axed events have gone into liquidation and refunds are not yet guaranteed for those who have paid for tickets and accommodation for the November 15-17 event.
However, we have spoken to MBW readers, a couple of HOG groups and other riders who say still intend to ride to Walcha for the weekend, even if just to ride the magnificent Oxley Highway.
Phoenix Rising
So the town has ensured there is something to them to do when they get there. They are calling their impromptu event "The Rising of the Phoenix".
Walcha Royal Cafe owner Toni Keable says they had already organised entertainment for the weekend so that would simply to go ahead.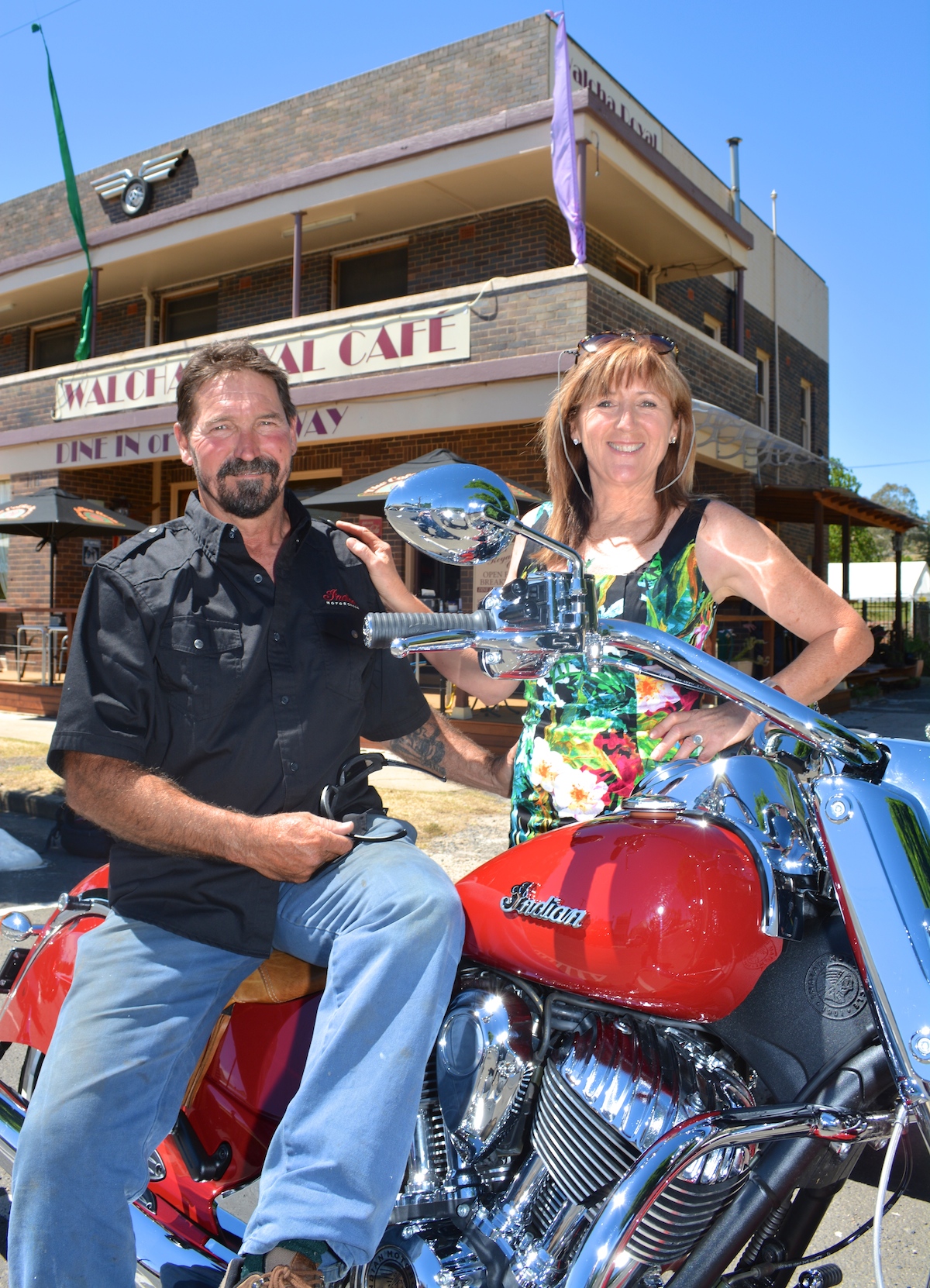 On top of that, a host of other events across the weekend have now been planned, she says.
"We've had a meeting of council, the Mayor and the business houses in the town to confirm that the event will go ahead as 'The Rising of the Phoenix'," Toni says.
"People can be assured that this weekend will definitely go ahead.
"The overall feeling in town was disappointment that such a thing (cancellation) could happen this close to the event.
"But we've put all that behind us now and we're just happy to have this many fabulous motorcyclists rolling into Walcha.
"Everyone is positive and we're not going to let this opportunity to showcase the town slip through our fingers."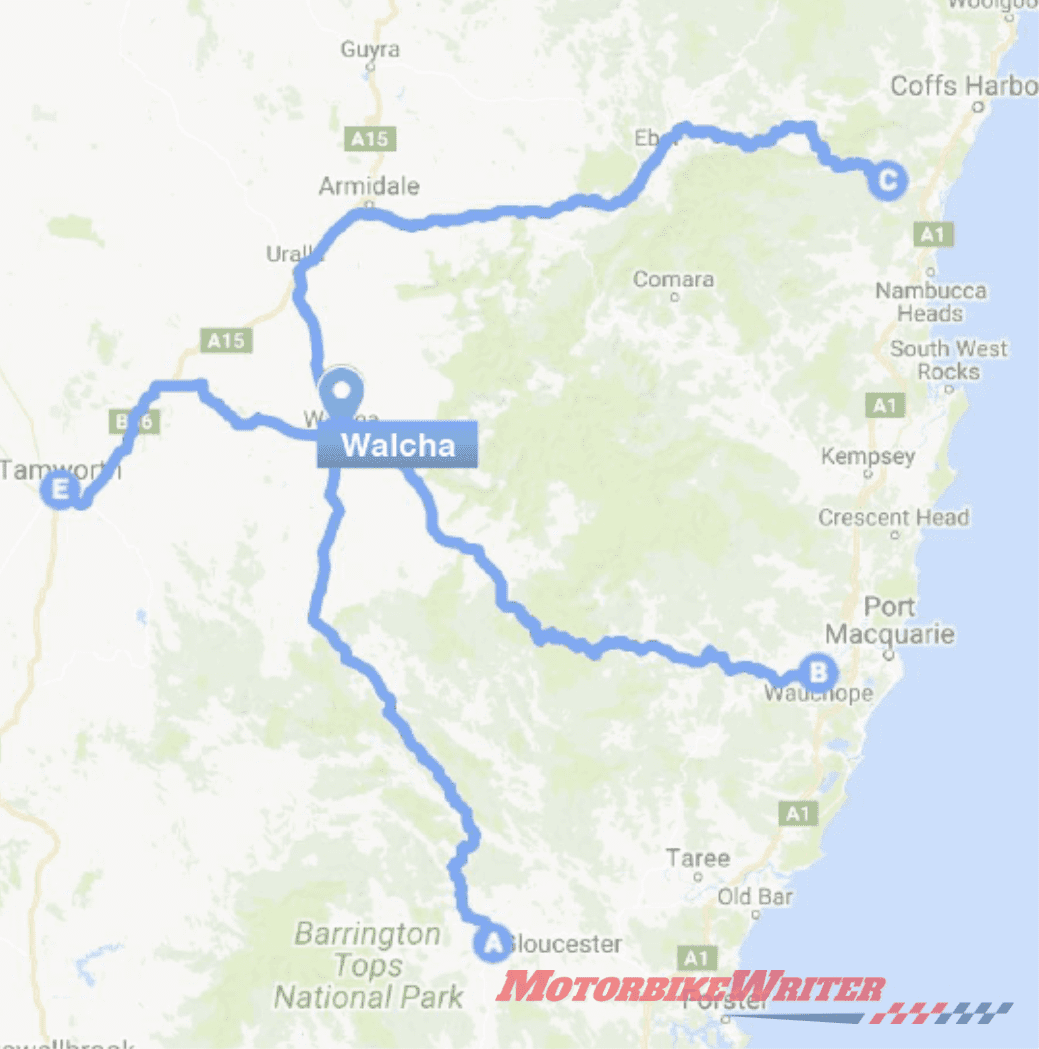 Walcha weekend program
The town is preparing a special website to list the events. Click here for details.
Events and times are not listed yet, but click again in a few days and they are expected to be updated.
They include live music, a show and shine, a rodeo, markets, billy cart derby, art exhibition and more.
Harley-Davidson Australia will still attend with their truck, demo fleet, stalls and Jump Start.
Liquidation
The original twin events were organised by Inside Line Events International which was behind the aborted TT events planned for either the Oxley Highway or the Sunshine Coast.
Freak Show Festival organiser David Rollins sent us this formal statement:
The organisers of the Freak Show Festival of motorcycles regret to inform that the event has been forced into voluntary liquidation due to difficulties maintaining ongoing support from sponsors

The organisers are personally and financially devastated by this outcome, having poured considerable money into the event as well as time.

A liquidator has been appointed. All ticketing and trade enquires should be addressed to Wexted Pty Ltd, Level 12, 28 O'Connell Street, Sydney NSW 2000. E: fsfom@wexted.com
He says there is "not much I can add to it for legal reasons".
More than 1000 tickets had been sold and they claimed they were expecting about 5000 to attend.
HOG rally also cancelled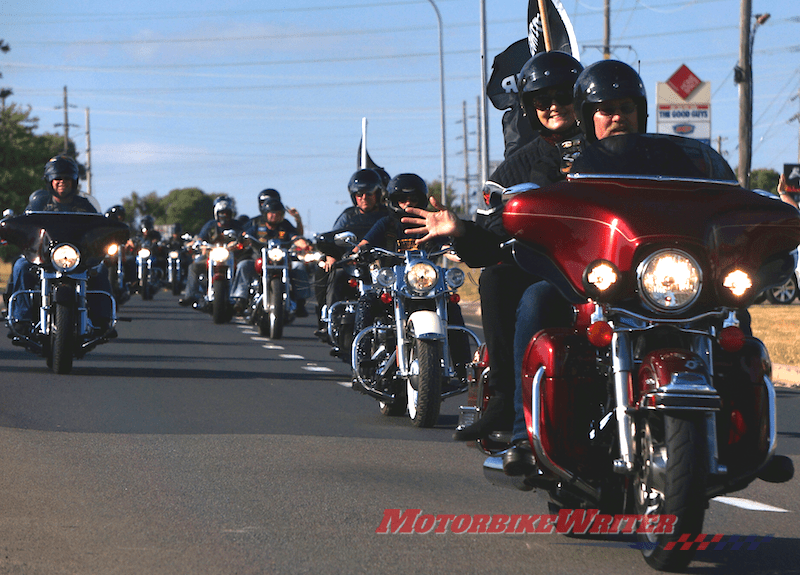 The associated HOG Rally has also been cancelled.
Harley-Davidson Australia issued this statement:
Harley-Davidson Australia has been informed that Inside Line Events, event organizer for the "Freakshow of Motorcycling", is in voluntary liquidation and will cancel the rally. The event was scheduled for November 15-17, 2019 in Walcha, NSW.

As a key sponsor of the event, Harley-Davidson Australia is extremely disappointed with this outcome. We are committed to delivering the very best experience for our H.O.G members and we're focused on delivering an alternative event in 2020," Keith Waddell, Marketing Manager for Harley-Davidson Australia, commented.

We are working with the event organizer on the refund process.

H-D will be looking to arrange an alternative in the coming year.
The loss of the HOG national rally will be difficult for members to take as the last was held in 2015 at Tamworth.
It was followed by open Harley Days rallies at Wollongong in 2016 and 2017 which did not impress HOG members unhappy with the open format.
There was no 2018 national rally.
Freak show
The Freak Show Festival was to include a flat track, a dirt hill climb, custom motorcycles, the Globe of Death, wheelies, stoppies and burnouts, a ride-in cinema playing motorcycle-themed movies, live music and food and beverages.
It was scheduled for one weekend after the Australian Motorcycle Festival (formerly the Sydney Moto Expo) in Wollongong from November 8-10.
The show and rally were also sponsored by NSW Tourism Department who expected it to deliver more than $1.7 million in visitor expenditure to the region.
Walcha Mayor Eric Noakes had said the town was "100% behind the Freak Show Festival of Motorcycles".