Despite last-minute financial difficulties, bushfires and road closures, the recent Walcha Motorcycle Festival was deemed such a success, it will become an annual event.
Walcha Tourism manager Susie Crawford says they have already set a date for next year's event on 20/21 November 2020. 
"An estimated 700-plus attended the weekend (15/17 November 2019), with possibly everything thrown at us in the lead-up – fires, road closures etc, so we were over the moon with the attendance considering the circumstances," she says.
"Thank you to the local businesses, community and to all the wonderful riders who made the weekend such a great success.
"It definitely will become an annual event."
Festival background
The Walcha Motorcycle Festival was hastily organised to replace the Freak Show Festival of Motorcycles and national Harley Owners Group (HOG) rally which were axed at the last minute after the organisers went into administration.
Then, in the week leading up to the reorganised event, much of NSW was declared a disaster area with bushfires all around the town.
The main access to the town, the Oxley Highway, had also been cut off and still remains closed.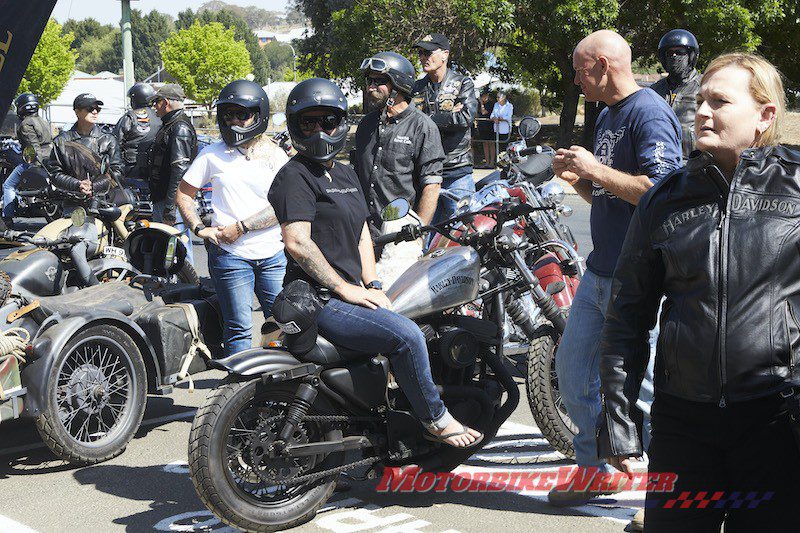 Harley-Davidson Australia (HDA) had planned to have a presence but also pulled out because they couldn't get their truck to the town.
However, they did sponsor shuttle buses from neighbouring towns and have reimbursed HOG members for tickets to the original event.
A HDA says they are not in a position yet to announce their 2020 event plans.
"However, we will be factoring in how we can support the Walcha event in 2020," she says.
2020 Walcha Motorcycle Festival
Susie says next year's event will have "a similar feel", although hopefully without the thick blanket of smoke.
"We haven't set out a program as yet but the skeleton program will feature similar events"
They include:
Farmers Markets

Billy Cart Derby

Rodeo

Show & Shine

Poker Runs

General entertainment at venues (live music)

Billy Cart Derby
2019 Walcha Motorcycle Festival gallery