We love wacky gadgets for our motorcycles and we've got some excellent gizmos here that scan the road for you, a handy multi-tool for fixing small mechanical problems and a phone recharger for riders on the go all day.
HAZARD SCANNER
The first is the Byxee road-hazard scanner which is still in the Kickstarter fund-raising phase and will cost about $US249 when/if they get made.
The Italian developers have geared it for use on a bicycle, but it could also be of use for motorcycle riders, at least in the city where it can scan the road for potholes, manhole covers, lumps, bumps and other irregularities while you keep your eyes on the traffic as you filter through the lanes.
Its limitation is that you only get 1.5 seconds' notice of a hazard at 60km/h, so it's not much use above that speed. That's why it's being targeted at cyclists for now, but would still be of use in the city.
Byxee sits on the handlebars and uses sensors, video camera and microprocessor to scan the road 15-25m ahead for irregularities, then sends a visual and audio warning. It will also detect dogs and pedestrians.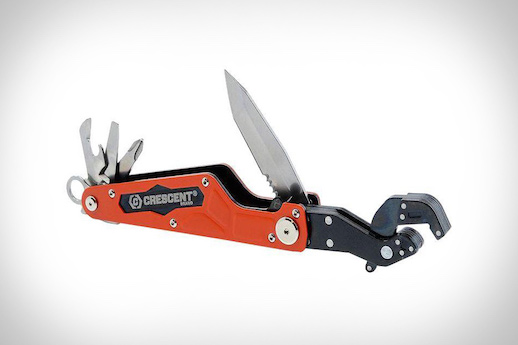 MULTI-TOOL
How many riders do you see with an expensive Leatherman attached to their belt?
This new Flip & Grip Wrench multi-tool from Crescent costs just $US19.97.
It has a spring-loaded ratcheting wrench with an adjustable jaw that fits more than 40 fasteners, a Phillips screwdriver, flat-head screwdriver, knife, and a combo can opener, bottle opener, and V-groove wire stripper.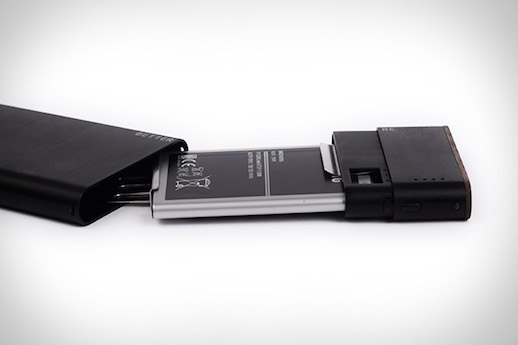 PHONE RECHARGER
Running out of phone battery often happens to riders who use their phones as a GPS or have Bluetooth music pumping into their helmets all day.
Now you can use the old batteries from your past phones in this $US39 Better Re Phone Battery Enclosure to charge your current phone.
Did you know most smartphone batteries still have 80% of their efficiency remaining when we trade them in after two years?
Now you can use that power to keep your phone charged up so you can still ring home at the end of a long day's ride.