The man who drafted the appeal against Queensland's draconian "anti-bikie" VLAD laws believes they will be quashed late today.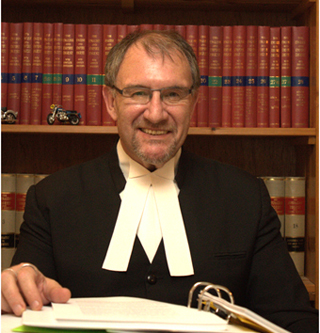 Honorary legal counsel for the United Motorcycle Clubs in Queensland and NSW, Barrister Wayne Baffsky, says he's "praying" that the Vicious Lawless Association Disestablishment (VLAD) laws will be overturned, but is concerned about precedence regarding a conservative High Court decision on similar consorting laws in NSW.
"Frankly I think the VLAD Act will be tossed out, but the Act that causes concern is the non-association laws. That's the real one that's got to be knocked out, but I'm not 100% confident."
The High Court of Australia is expected to hand down its decision today (November 14) about 9.30am AEDT (8.30am AEST), but the result may take some time to decipher.
The Barrister says the High Court decision will be complex and not immediately evident. "It will require reading and understanding," he says. "Each judge could give a different decision and there will be about four separate decisions. Three of the judges have been giving the same decision. It's very hard to tell. We'll need time to absorb the decision.
"There is also a difference between what the answer will be and what the affect will be. We will have to look at each decision."
He says if the appeal is upheld, it would have a "carryover affect" on other Acts in other states. "The immediate affect is that people charged can breathe a sigh of relief," he says.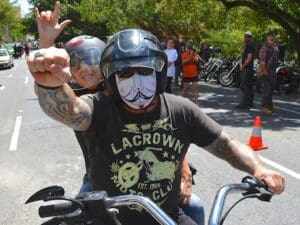 "The Government would also have to rethink their laws and look very carefully at what the judges have said and what laws they have and are contemplating."
He says it is of "real concern" if the appeal is rejected. "Then these acts are valid and there is nothing left for challenging the laws in Australia," he says.
"I'm not even sure a change of government in Queensland would make much difference as the Labor Party has supported them but said they would change some of them."
The case is "Kuczborski v. The State of Queensland" (Case No. B14/2014).