New Zealand electric bike company UBCO appears to be the first in the world to offer potential buyers a virtual test ride via 360-degree video or a cardboard virtual reality headset.
The range of Kiwi 2X2 electric bikes consist of an off-road 2X2 Work Bike and a 2X2 Adventure Bike with a top speed of 50km/h (limited to 45km/h in Europe) and weighing just 64kg (depending on the model). Range is around 130km between charges.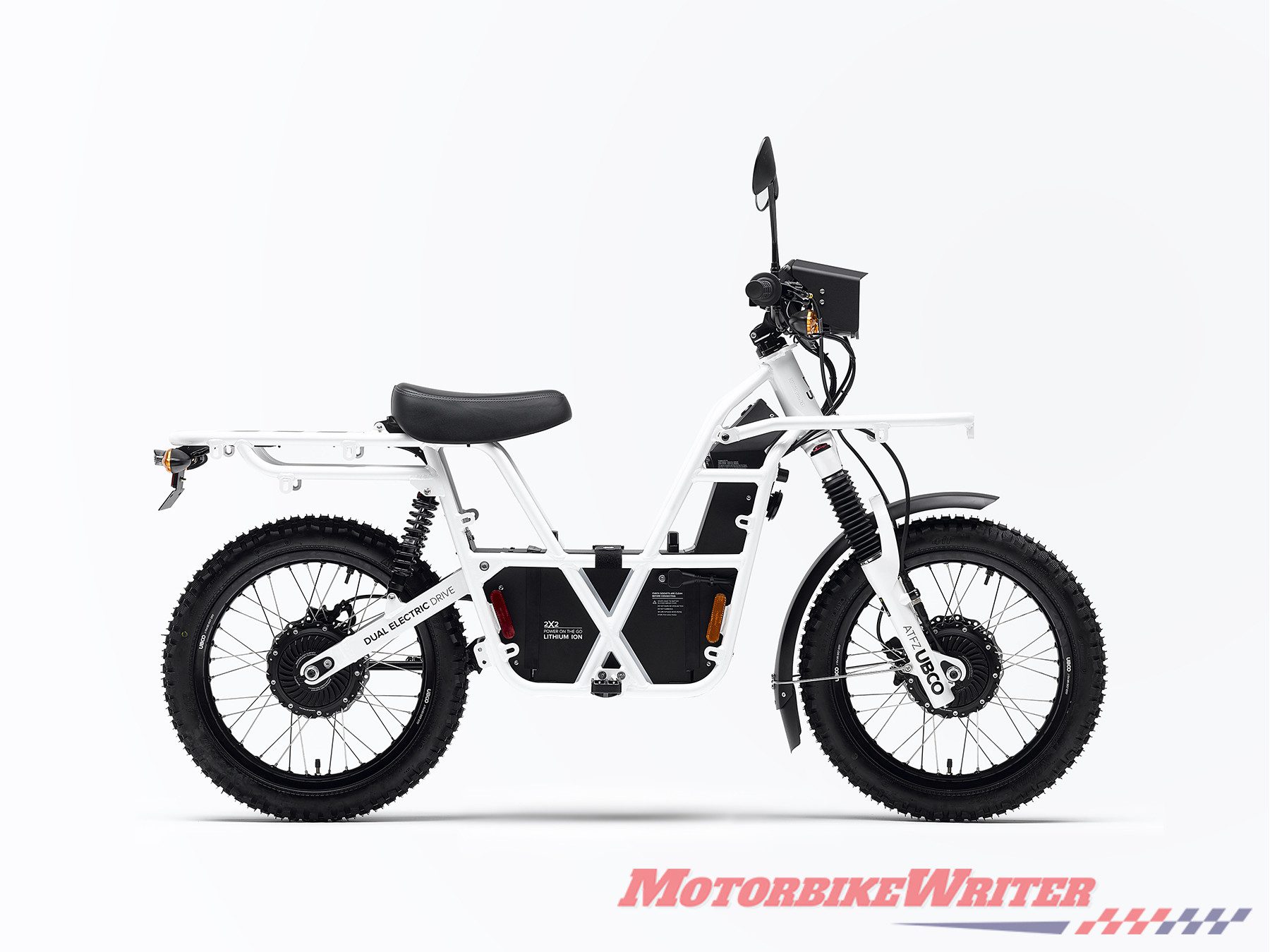 You can take the on a virtual 360-degree test ride by clicking here.
UBCO spokesman Neil Tierney says customers can see what the bike can do, how fast and quiet it is and whether it can handle hills and mud.
"We're hoping this first taste will encourage people to want to find out more or share the experience with friends. It's about raising awareness and opening eyes to the possibility of what an UBCO 2X2 can do," Neil says.
The modular design of the video means UBCO can switch in ride segments from all around the world with the ability to show any number of applications and locations. 
One minute you could be riding in the backcountry of New Zealand, and the next through a bustling New York street. The forward iterations are endless.
The company has also designed an UBCO VR cardboard headset so customers can enjoy the full VR experience.
"We want everyone who is curious to be able to experience the magic of an UBCO 2X2," Neil says. 
"Given how immersive the virtual test ride experience is we're confident that once someone tries the virtual test ride for themselves, it'll be hard not to tell friends and family about it – so word of mouth is also key here.
"Our 2X2s are reducing emissions daily, and the more widespread the adoption, the more savings that can be made."
"As a largely electronic product with a high capacity lithium-ion battery, we've defined end of life and product stewardship as the big sustainability issues we need to tackle head on."
The virtual test ride launch comes off the back of a huge first half to the year for the UBCO team, who have just closed $14 million in funding for international growth.
The bikes are on sale in Australia, New Zealand, the USA, Europe and the UK.