The announcement this week of an Australia Royal Commission into veteran and serving defence member suicides has prompted organisers of a motorcycle rally to amend their plans.
The planned rally on Saturday, 24 April at 11am on the steps of Parliament House in Melbourne will now become a vigil to "show respect to those veterans who have taken their lives and the family and friends affected".
Motorcycle riders have had a long association with the defence forces in many countries. In fact, it was returned servicemen fromWorld War II who sought adrenalin and started many motorcycle clubs which are still going strong today.
Many returned servicemen find the camaraderie, adrenalin and mindfulness of riding to be helpful in handling post traumatic stress disorder.
Hundreds of riders are expected to attend the Melbourne vigil organised by the Veterans MC Victoria Chapter.
Organisers say riders need to show the Federal Government that now that the Royal Commission is called they will be making sure "every stage is done properly including the follow-up of the terms of reference, recommendations followed up".
It will begin with a free ride from the BP at the Southbound Service Centre in Scoresby from 9am on Saturday. All riders and supporters are invited to attend
Rider will head to the Shrine of Remembrance before leaving at 10.30am for Parliament House.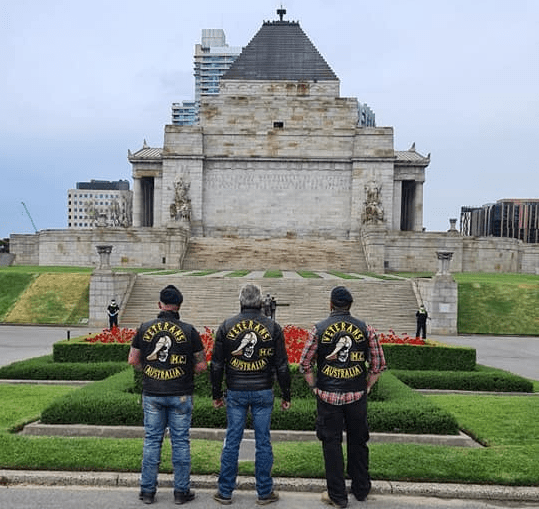 If you or anyone you know needs help: