The 2017 Victory Motorcycles line-up introduces new colours and LED headlights, but streamlines its range from 15 to an even dozen.
They have axed three cruisers, including the '5os hotrod style Jackpot, the Hammer 8 Ball, but not the Hammer S and sadly the Judge muscle cruiser.
In Australia there are only 14 current models, because we don't yet import the Empulse TT electric motorcycle which this year gets increased power.
There is no word yet from Victory Motorcycles Australia on when the new models will arrive or colour choices.
CRUISERS
The new 1200cc Octane muscle cruiser now comes in four colours, instead of just black. There is now a steel grey, gloss black, pearl white and gloss black with gold stripe graphics.
Gunner now comes in suede titanium metallic or suede sagebrush green metallic, Vegas in sunset red, Vegas 8-Ball in gloss black, Hammer S in gloss black with white stripes and High-Ball in a new suede black with black-wall tyres or a new suede nuclear sunset orange with white-wall tyres.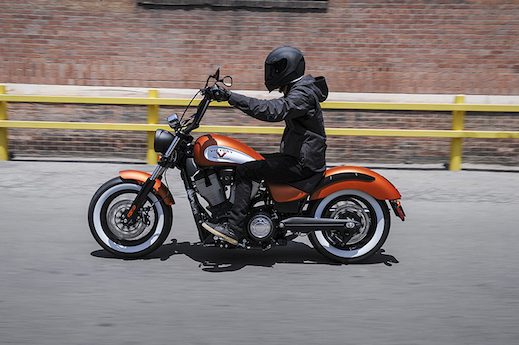 BAGGERS
The limited-edition Magnum X-1 is back with a new custom pearl white with platinum overlay and electric red pin striping colour scheme.
Magnum is available in glass black, habanero orange and Indy read pearl, all with graphics.
Cross Country comes in gloss black, suede white frost, suede nuclear sunset orange and sunset red.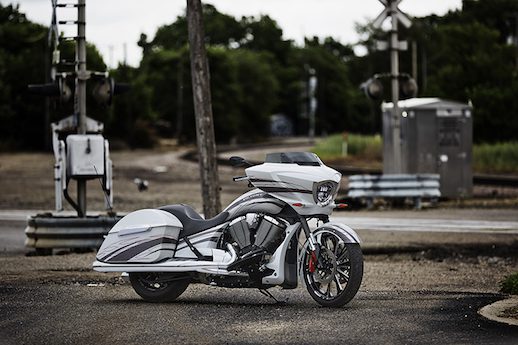 TOURERS
They have added LED lighting to the Cross Country Tour which comes in gloss black, gloss blue fire and two-tone turbo silver and black, white the Vision is back in gloss black and gloss blue.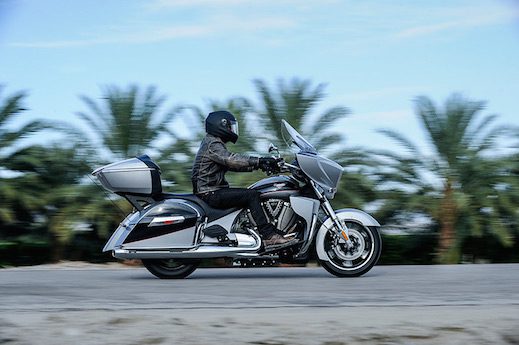 VICTORY VICTORIES
Already it's been a stellar year for Victory with second place at the Isle of Man TT with the Victory RR electric motorcycle, second and third fastest motorcycles at the Pikes Peak Hillclimb with the Empulse RR electric and Project 156, a record global circumnavigation by Urs "Grizzly" Pedraita on a Victory Cross Country Tour and a Guinness World Record burnout by Joe "Vertical" Dryden on an Octane.
The 2017 lineup will be on display and available for demo rides at the Sturgis Motorcycle Rally from August 6-12.
Polaris Industries which owns Victory and Indian motorcycle brands recently announced bike sales had increased 23% in the last quarter, which was half the growth rate from the same time last year.