There seems little doubt that Victory Motorcycles is determined to crack into the sports bike market, judging by its racing interests.
The American company is not only returning to the Pikes Peak Hillclimb this year with electric and V-twin bikes, but also returning for the Isle of Man TT with an electric bike.
The V-twin is a tweaked version of the bike that raced the famous hillclimb last year and the electric bike racing up the mountain will be the Empulse TT that scored third place in the 2015 TT.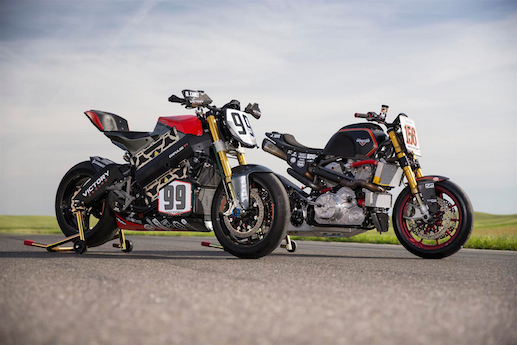 However, this year's TT entry is an all-new Victory RR.
Victory marketing director Alexz Hultggren says it's "one way we continuously push ourselves in performance".
It's also a good indication of the future direction of the company owned by Polaris.
While their other motorcycle company, Indian Motorcycle, is developing traditional-style cruisers, Victory has the license of no historic baggage to go in any direction it wants.
With the coming Octane power cruiser, it seems they are intent on targeting younger riders.
However, it's their persistence with the Project 156 V-twin-powered naked bike to conquer Pikes Peak that their true intentions may be seen – sports bikes.
There were unfounded rumours earlier this year that Victory would buy the beleaguered EBR (Erik Buell Racing) and there is now speculation in the Italian press that Victory is planning to buy into MV Agusta.
Instead, it seems Victory will develop and build their own brand of sports bike.
As for the electric bike, they already sell the Empulse in the US after buying the Brammo company, but there is no talk of the bike coming to Australia until range is substantially improved.
Race development of these bikes will not only confirm that electric bikes are fast, but also show they can go the distance.
After all, range and recharging times are far bigger hurdles to market acceptance of electric vehicles than speed.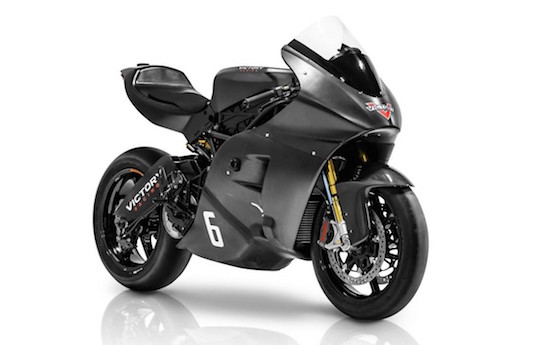 Victory Racing team manager Brian Wismann says they have made substantial improvements in the battery technology since last year's race and it's sgnificant that it's now called the Victory RR instead of the Empulse TT.
"The biggest difference in the battery itself is an improvement in both the overall energy/capacity we're carrying on board the bike, as well as a marked improvement in the energy density of the battery itself," he says.
"As you know, lithium-ion battery technology is improving every year and with the Victory RR we are leading the way to batteries that will provide more performance, greater range and less cost in future vehicles."
The Parker GVM electric motor developed in partnership with Parker Hannifin, also has more power with a peak of more than 127kW (170hp) from a motor about the size of two loaves of bread.