Victory Motorcycles has announced that on February 20 it will unveil a new model called the Octane which is expected to be an amalgam of the Ignition and Combustion concept muscle cruisers.
The Ignition Concept muscle cruiser, built by European drag-racing champion Urs Erbacher, was unveiled at the EICMA motorcycle show in Milan in November 2015 and followed shortly after by the Zach Ness Combustion Concept which has a muscle-cruiser/scrambler theme.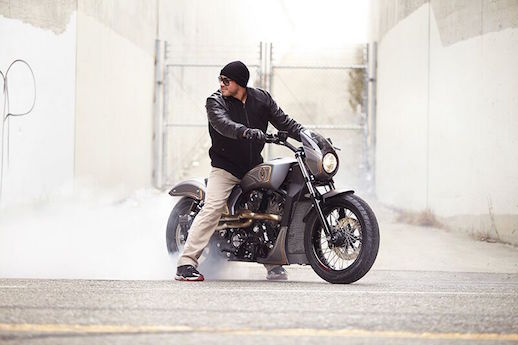 So there is still no clear indication of what the Octane will look like, although we do know it will be have the new water-cooled, 1200cc V-twin engine from the Project 156 concept that was built by Roland Sands Design to tackle the Pikes Peak International Hillclimb in June 2015.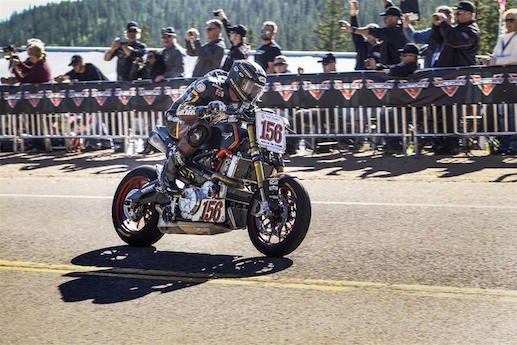 So that's three different types of bike, which leaves us wondering what sort of production bike the Victory octane will look like. However, we don't expect it will be a streetfighter like Project 156.
It is bound to be more of a muscle cruiser to take on the likes of the Harley-Davidson V-Rod and the new Ducati XDiavel with forward controls and belt drive.
Ducati has now produced a concept based on the XDiavel to show its potential for personalisation and modification.  It's called the "draXter" and was unveiled at the Motor Bike Expo in Verona, the biggest Italian show dedicated to special and custom bikes.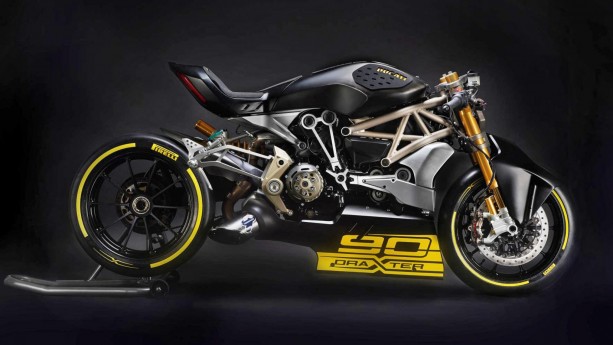 There is no surprise that Ducati and Victory would market their bikes to drag racers as the V-Rod has dominated this area for many years.
The drag theme of the Octane follows on from Victory's sponsorship of an NHRA drag team and displays of the drag potential of their bikes at last year's Victory Motorcycles America Rally at the Bandimere Speedway, Colorado.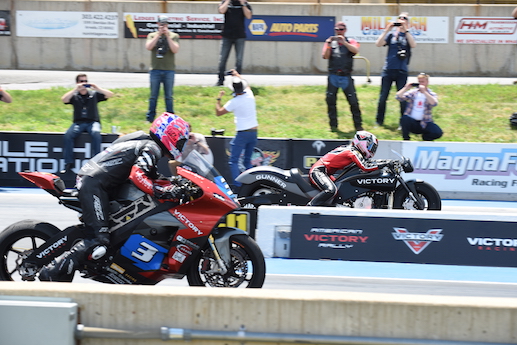 While Victory says the new engine in the Octane is "all-new", it looks to have similar architecture to the Indian Scout 1133c engine which has also now been modified to 999cc for the new Scout Sixty.
It should be a high-revving engine capable of being bored out for higher performance because when I spoke in Denver last year with one of the Roland Sands Design mechanics who helped build Project 156 he let slip that it was "almost 1300cc".
Victory and Indian Motorcycles Australia country manager Peter Harvey says the Octane is "all about differentiating Victory and giving it some breathing space" from Indian.
"I think it will hit on the younger market with its style."