If you are in the market for an American cruiser or tourer, now is the time to buy with a five-day sale on demonstrator models starting today (November 17, 2016).
Discounts range from $2000 off an Indian Chieftain to a whopping $6205 saving on a Victory Cross Country.
The Cross Country is one of the most comfortable and big-hauling tourers we've ever tested. It has the biggest luggage capacity of any production motorcycle.
We rode one more than 6000km across the USA and stocked its panniers full of souvenirs!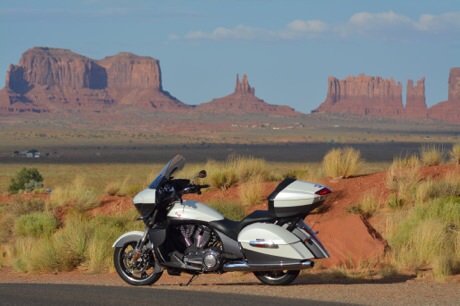 The sale starts today and runs until Monday, November 21, 2016.
Discounted Victory demonstrators:
Cross Country $28,995 – discounted $6205 to $22,790 rideaway
Vision $33,995 – discounted $4596 to $29,399 rideaway
Judge $23,995 – discounted $4005 to $19,990 rideaaway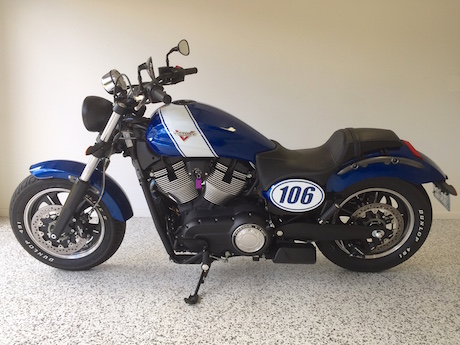 Discounted Indian demonstrators:
Indian Chief Classic $28,995 – discounted $2000 to $26,995 rideaway
Chief Vintage $31,995 – discounted $2405 to $29,590 rideaway
Chieftain $35,995 – discounted $2000 to $33,995 rideaway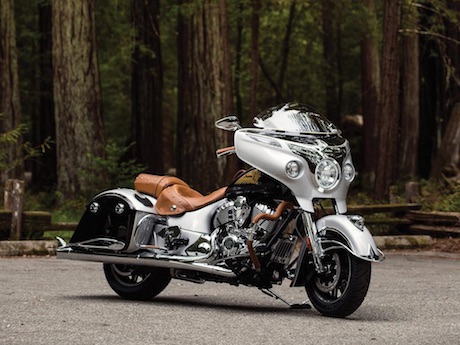 Because these are demonstrator stock, the available models, colours and mileage will vary from store to store.
Polaris Industries owns and runs Victory and Indian shops in Brisbane, Sydney, Melbourne and Perth.
Privately owned Indian and Victory dealerships are: Brisan Motorcycles, Newcastle; Rising Sun Motorcycles,Townsville; Canberra Motorcycle Centre, Fyshwick; and Motorcycle Territory, Darwin.