The Piaggio Group has announced its intention to go electric and charitable with the Vespa Elettrica project and the 2017 Red Vespa 946 to fight diseases in Africa.
The Elettrica has been unveiled at the EICMA motorcycle show in Milan, but at the moment it's only a concept.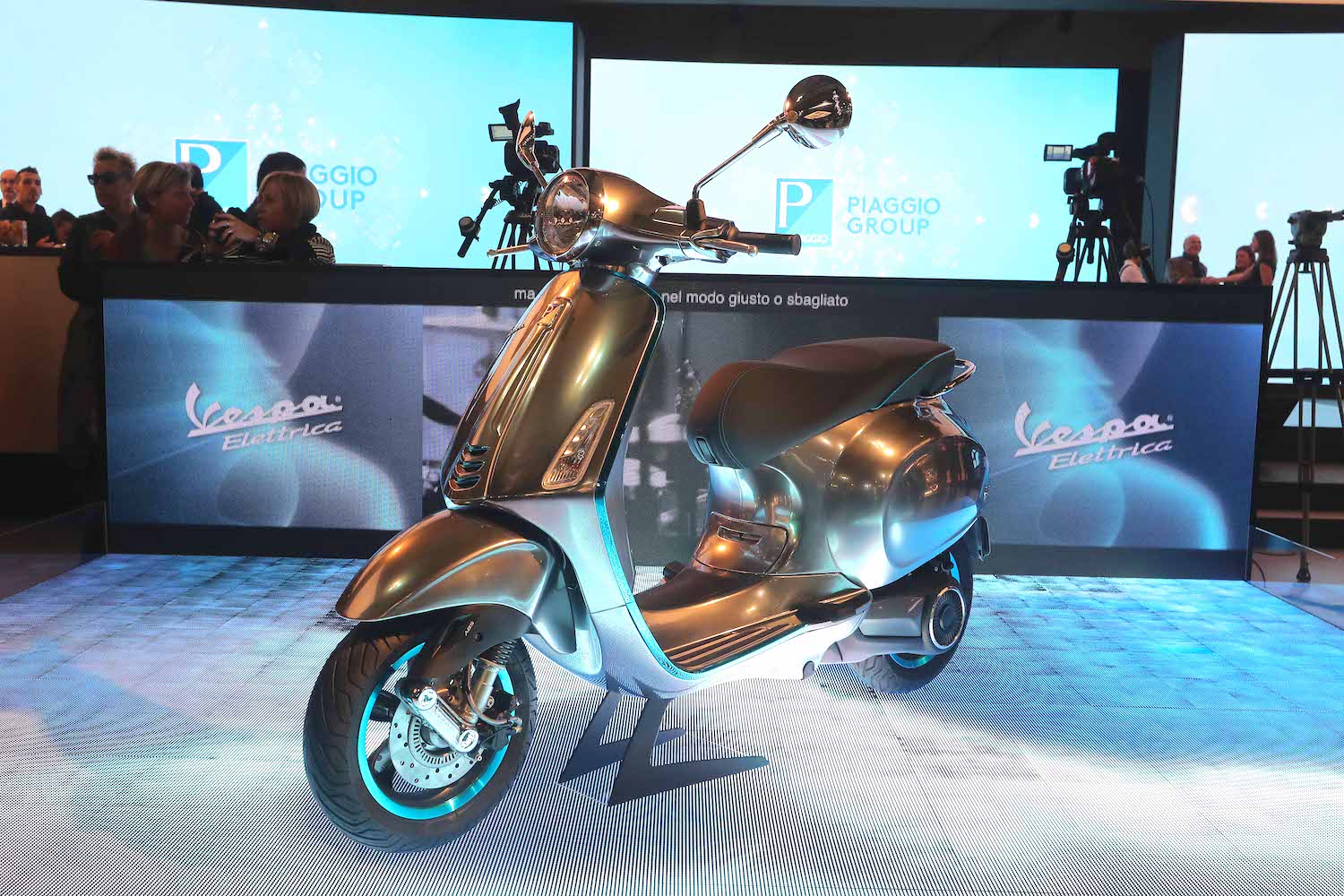 It follows their plug-in hybrid Piaggio MP3 in 2009 and shows their future intentions.
Since Piaggio also owns Aprilia which owns Moto Guzzi, the possibility of electric motorcycles is also likely.
Unfortunately, Vespa is very light on technical details about the Elettrica.
Stylistically, it looks like a normal Vespa, but without an exhaust pipe.
There is no mention of the battery or motor's output, charge times or range.
2017 Vespa 946 Red
Meanwhile, Vespa has introduced their 2017 Red 946 scooter with $US150 for each scooter sold going to Bono's RED Global Fund for the fight against AIDS, tuberculosis and malaria in Africa.
This donation will help pay for more 500 days' worth of life-saving medical treatments for HIV and help prevent mothers infected with the virus from passing it on to their unborn children.
Of course, the scooter will also go faster in red …