Harley-Davidson is expected to have several variants of its new Bronx range later this year including a naked streetfighter, a street tracker and a cafe racer.
So far, the company has only revealed the streetfighter version.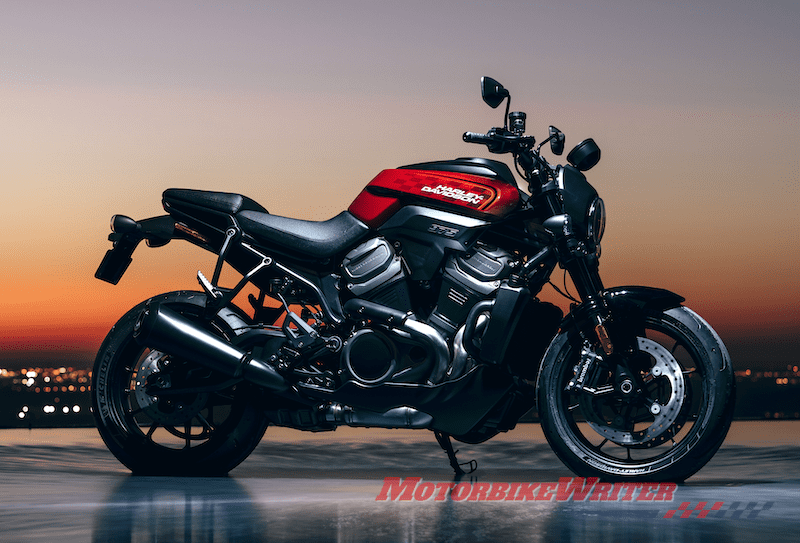 More variants
However, trademark drawings support a street tracker version and images from an internal presentation to investors also suggest a cafe racer.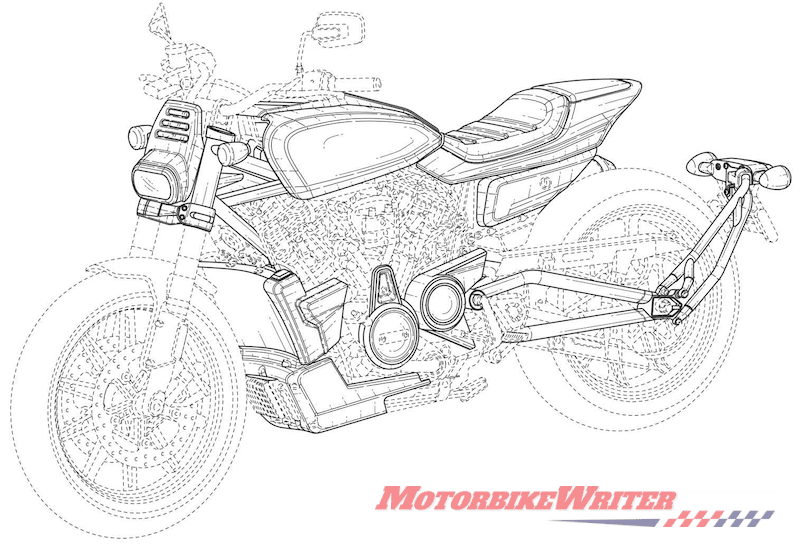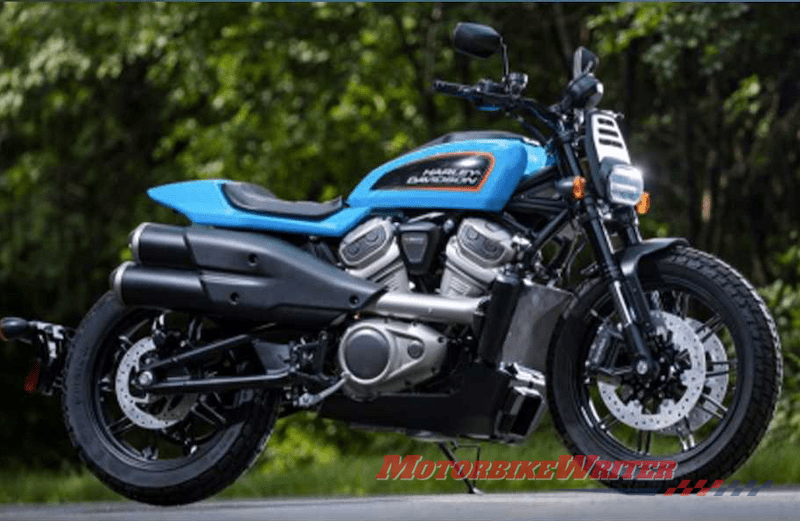 When the company unveiled its new water-cooled "midweight" platform in November, it included the company's first adventure bike, the 145hp Pan America, and the 115hp Bronx Streetfighter.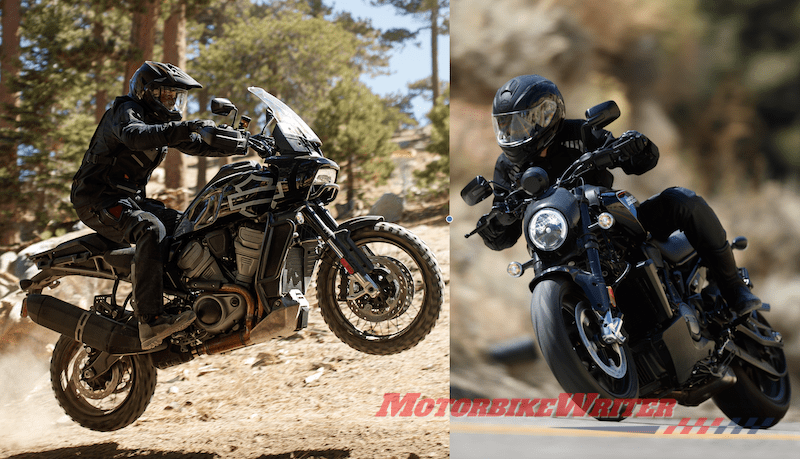 These are expected to be the first of many models to come with "Revolution Max" engines of 500cc, 975cc and 1250cc.
Many would consider the 975 and 1250 as big displacements, but Harley calls them midweight which they are in Harley terms as their current engines range from 500cc to over 1900cc.
When they introduce their bareknuckle 115hp/94Nm Bronx Streetfighter later this year, it may be joined by variants in various engines sizes.
Apart from a cafe racer and a street tracker, there could also be a sportsbike, according to this image from Japanese magazine Young Machine.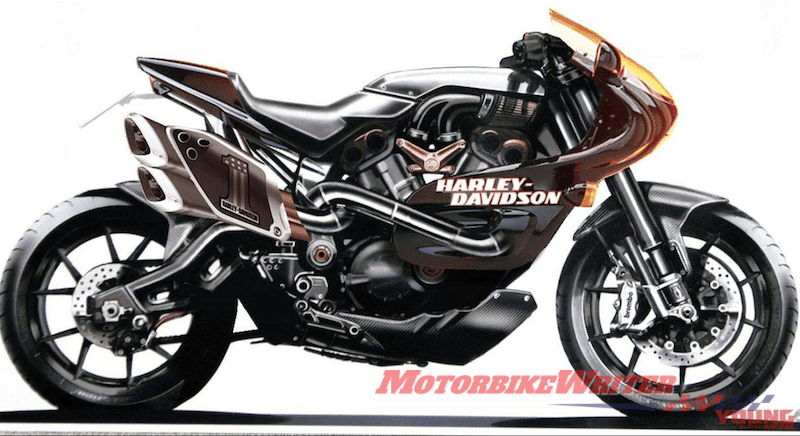 Harley Sportsbike?
While we can see the cafe racer and tracker markets doing well, we wonder about Harley returning to making a sportsbike like its 1994 VR1000.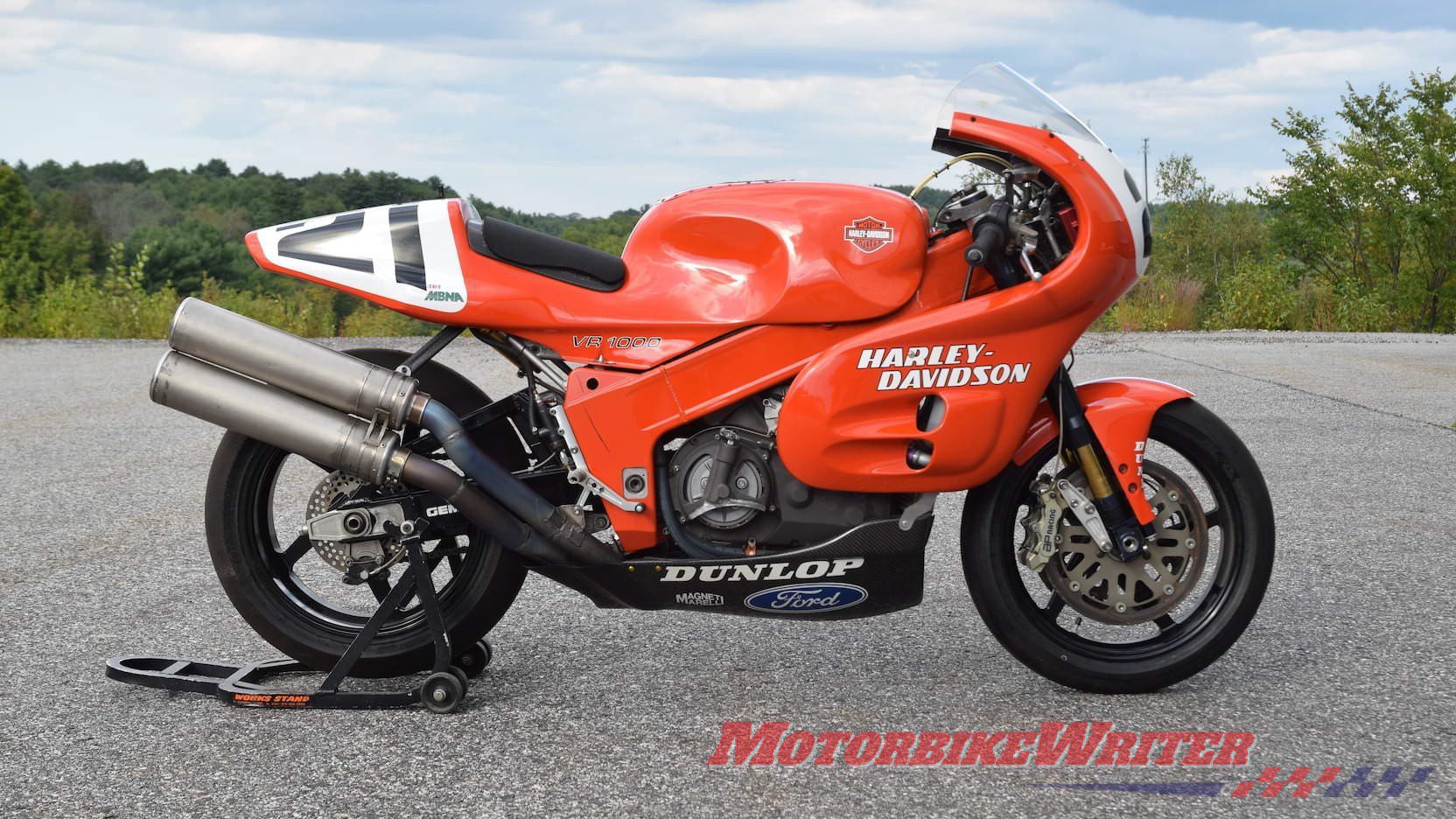 It wouldn't be too much of a stretch to give the Bronx a half fairing and extended belly pan as in the latest artist's rendering.
VisorDown points out that a similar image is featured in the background of this photo from the Harley design house when the Bareknuckle was in its clay model stage.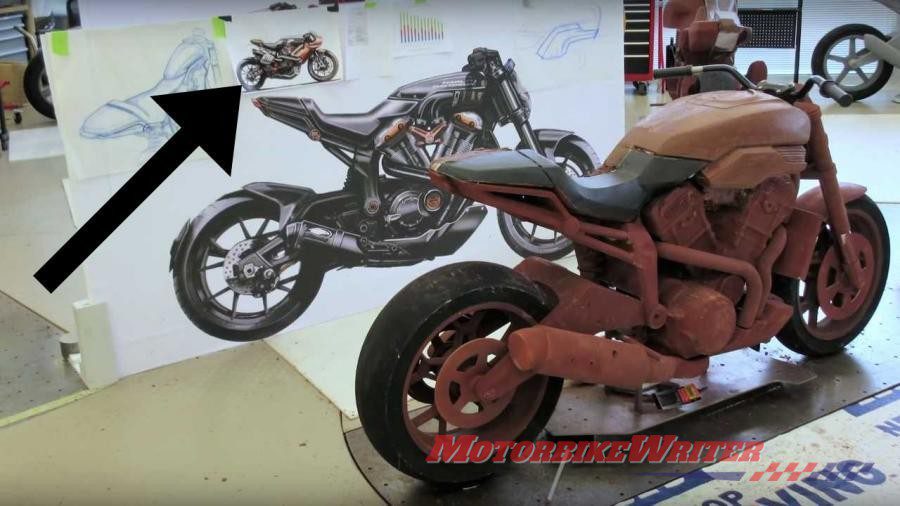 But the question is why would Harley return to sportsbikes after axing its Buell brand and selling MV Agusta in the wake of the GFC?
Sportsbike sales have been declining in sales in recent years, although super-hi-tech models have had a slight recovery.
Of course, all this speculation about new models rests on the ability of the company to survive pandemic and the change of boss and board.