The rumour mill is buzzing again with tips that Honda will replace the Fireblade superbike in 2019 with a V4 to compete with the Ducati V4 Panigale.
Of course, it won't be a CBR1000RR as in the Japanese  Young Machine magazine cover above, but more likely a VFR1000RR, although they could retain the venerable Fireblade name just as Ducati retained the Panigale name even though it went from an L-twin to a V4.
The shift in configuration is also expected to lift the Fireblade's output from 189 horsepower (141kW for the SP version) above 200 horsepower to match the V4 Panigale's 214hp (157.5kW).
Honda already has the quad-powered RC213V-S with 212+ horsepower, but it costs an exorbitant $244,000 and only 200 a year are built.
A more affordable V4 superbike with a less ridiculous and difficult-to-remember name than RC123V-S would be a boon for their flagging superbikes sales.
Artist's V4 rendering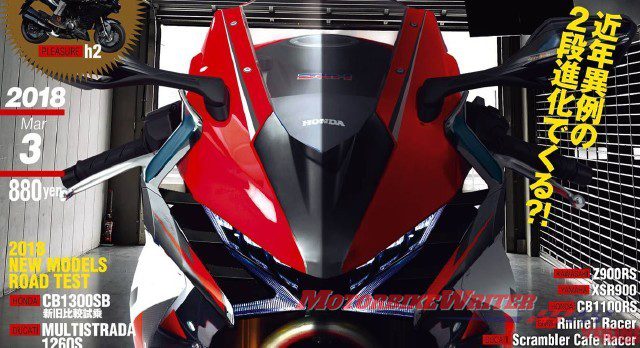 Young Machine magazine has produced a rendering of the proposed superbike that shows the motorcycle with sharper styling than the RC213V-S.
We are not sure how they reach their styling conclusions, but they suggest it will have narrow LED headlights and MotoGP-style winglets in the fairing.
Aprilia is the first to integrate these winglets into a road production bike with their new RSV4 RF LE.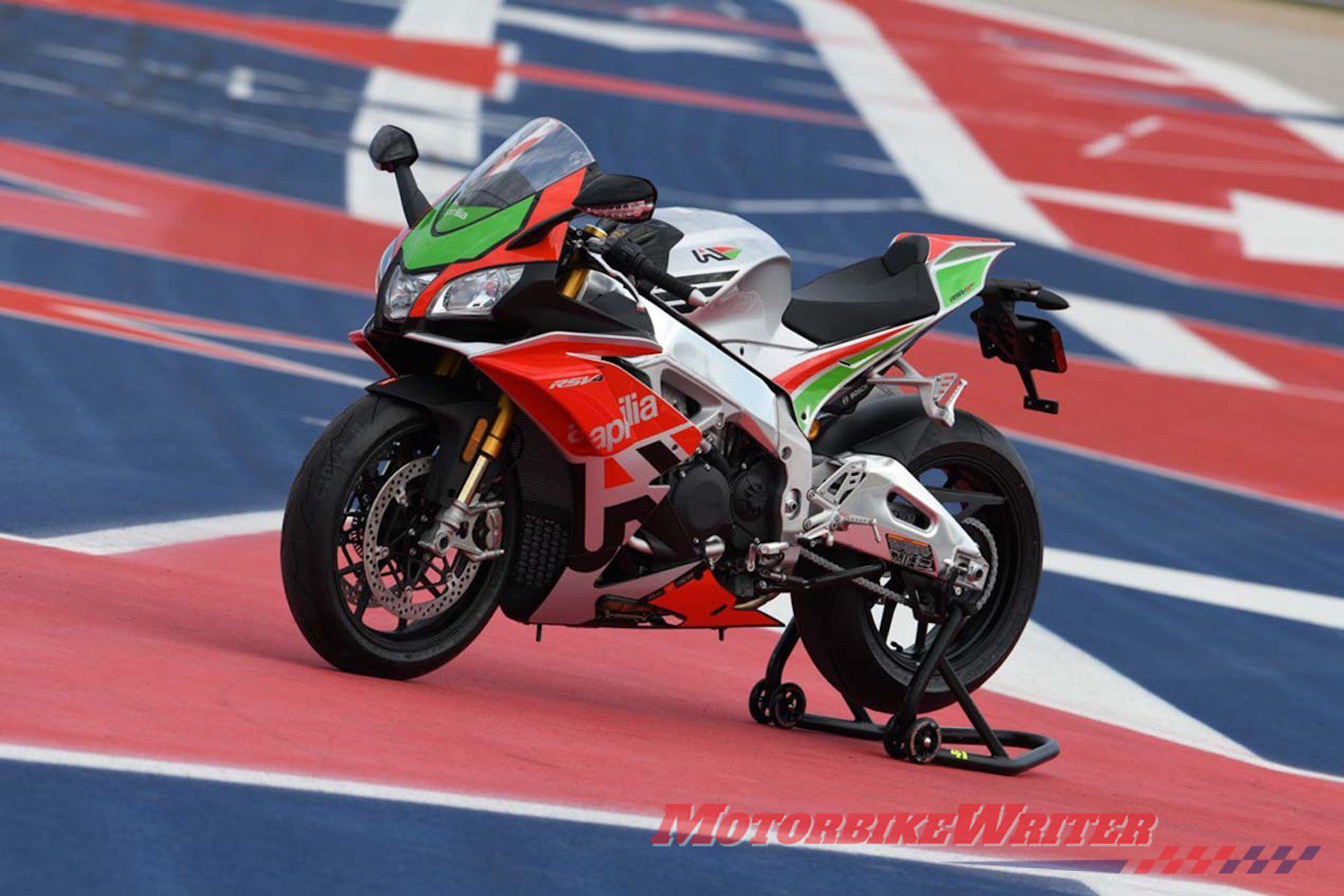 There have been rumours about a quad-V Honda superbike for some time, mostly showing this image.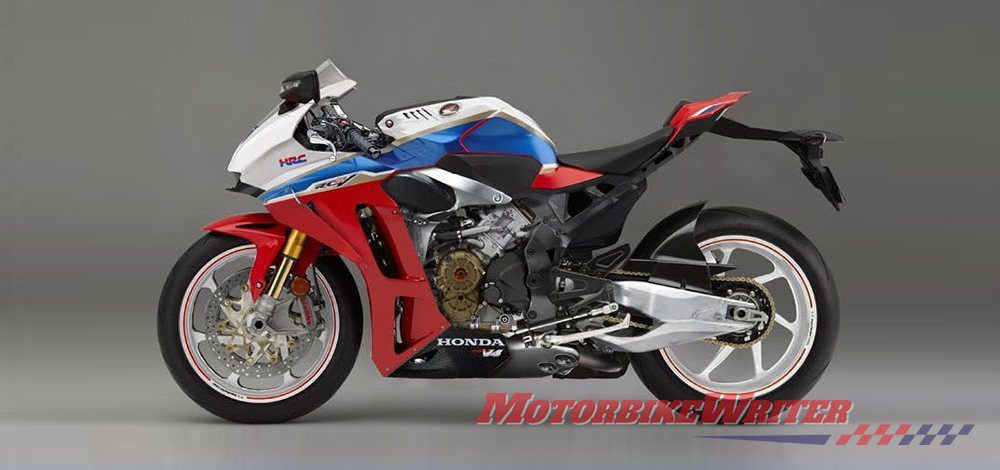 Instead, they shoehorned a lot of electronic rider aids into the existing inline four Fireblade, including cornering ABS, up/down quick shifter with downshift assist, riding and power modes, and sophisticated traction control from the RC213V-S.
It costs $22,499 (plus on-road costs) for the anniversary edition and $28,499 for the CBR1000RR SP.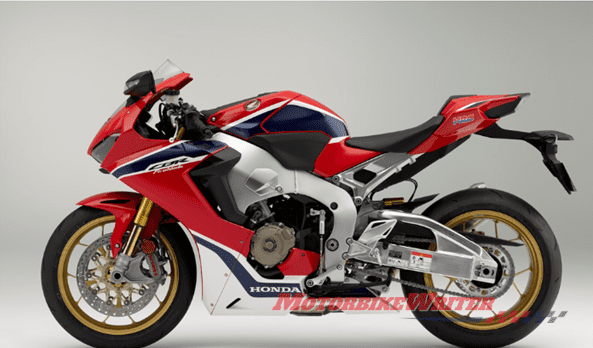 A V4 model would have to match that tech and those prices to be a success.