The 2017 range of Ural sidecars have received some electronic upgrades, cosmetic styling improvements and some striking new colours including Terracotta Metallic.
We caught up with Ural Australia spokesman Mat Hodge while in Walcha last week and he showed us the new Ranger in Terracotta Metallic he had just put together from the packaging crate.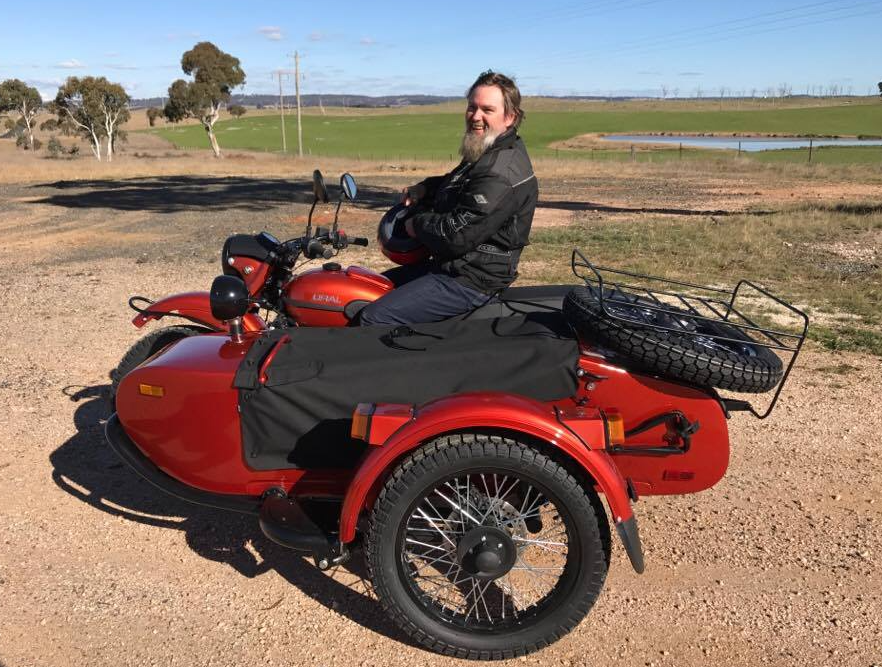 He has promised us a test ride soon and says they are keen to take their product to as many motorcycle shows and events as possible to remind riders of this interesting option.
Mat says they recently attended the Ulysses AGM in nearby Wauchope and he was surprised by the amount of attention they attracted.
"Unfortunately, they are not front of mind when people think about a new bike," he says.
"One guy told me he had just bought an adventure bike and wished he'd thought of the Ural."
Mat says the off-road capabilities of the Ural outfit was one of its main attractions.
They don't have the high seat of adventure bikes, won't fall over like adventure bikes and can negotiate treacherous conditions with ease and without having to be a highly skilled rider.
However, Mat says they do host off-road training days on their property halfway between Walcha and Uralla in central NSW when there is enough demand.
We followed Mat for a while to get some photographs and he apologised that the bike may hold us up, but his outfit seemed content to travel along at highway speeds.
Mat says they sell about 50 outfits a year. The cT costs $21,780 plus on-road costs and the Ranger is $23,760.
Spokeswoman Clare Mailler says the cT offers a lower starting price with the option to accessorise to suit your needs wile the Ranger is "equipped with all you need for long-distance travel and getting off the beaten track".
Updates for the 2017 Ural range include:
Electronic speedometer with built-in indicators

New speedo

New wire harness with combination relay and fuse box under left side panel

Handlebar switch for sidecar spotlight

Handlebar mounted parking brake lever, replaces rider side lever

New parking brake

New 2/3 seat, replaces tractor seat on cT model

New seat

Enduro Bench Seat fitted to Ranger model

New sidecar seat with extra storage space under the seat

Updated Tonneau covers

Numerous redesigned and improved internal components

New colours available in premium metallic colours with improved finishes
Ural Australia currently have an end-of-financial-year sale with up to $2400 off 2016-plated models.