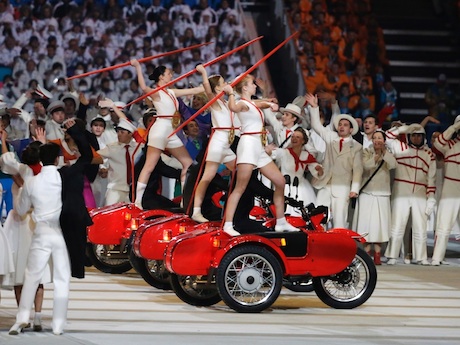 Twenty Ural Rangers have stolen the limelight at the Olympics Opening Ceremony in Sochi, Russia.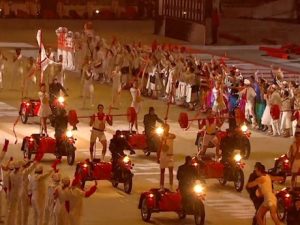 Ural Sidecar Motorcycles boss Ilya Khait said he was very proud: "When you see your bikes in the event like this, you realise you're a part of the history and the heritage of a huge country and it gives you more reasons to keep going. From the business stand point, to be seen by 3 billion people all over the world and get paid for it (organisers bought every single one of the 20 Urals), that's one hell of a product placement."
Last year Ural sold 1206 bikes sold worldwide, more than half in the US, followed by Germany, France, Canada and Australia.
Australian Ural spokesman Jonathan Taylor says there is a lot of interest with the revamped 2014 Ural Ranger with electronic fuel injection (EFI) which arrives on April 1. The new Russian-made EFI Ural Ranger has an electronic fuel injection system developed and built in Michigan that is claimed to improve fuel economy, lower emissions, increase torque by 15% and provide a better throttle response. The lighter Ural Ranger comes with all-wheel disc brakes with Brembo calipers, adjustable hydraulic steering damper and a new airbox. It also gets modern lamps for the dashboard, a new engine cover, revised kneepads and badges on the fuel tank, and improved preformed hoses for fuel lines, breather and reservoirs.
The average age of Ural customers has dropped 1.5 years in the past four years to 51, with the youngest Ural buyer in 2013 being only 22 and the oldest, 85. Meanwhile, female Ural customers have increased to 8% from 5.6% in 2010.
2014 Ural Ranger
Price: 21,600 (+ on-road costs)
Engine: 749cc flat twin
Power: 30kW @ 5500rpm
Torque: 57Nm @ 4300rpm
Weight: 331kg
Economy: 6.3-7.1L/100km