Ural has lowered the suspension of their T tourer outfit to release the cT version.
The Russian company says the suspension changes to the outfit are "quite subtle", but the price change in Australia is almost $2000 more at $20,340 (+ORC).
The Ural cT gets lower clearance by changing from 19-inch wheels to 18-inch and using used retro sidecar suspension to bring the chair down a couple of extra centimetres.
This should lower the centre of gravity to increase stability and cornering ability.
To further improve stability, they have expanded the mounting brackets for a wider wheel track.
This also means the chair is less likely to lift on faster or off-camber turns. Although, for some outfit riders, that little show-stopper trick is half the fun of riding these machines!
The 4×18 wheels have also lowered the gearing for better acceleration. Ural admits their bikes have been "slightly over-geared in top when battling a headwind or long gradual climbs".
Now riders shouldn't have to swap cogs as much.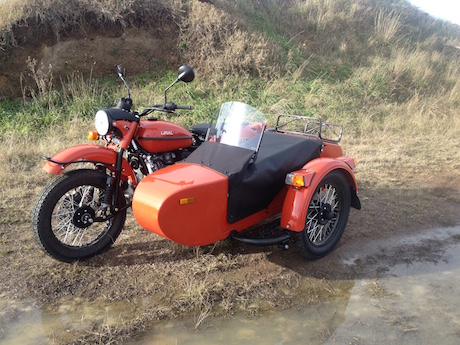 Ural Australia has the new cT EFI models with 2015 specs in Gloss Grey, Terracotta or Yellow.

They arrive as a bare model that can be accessorised with some of the many Ural factory fittings.
The cT pictured is fitted with aftermarket sidecar windscreen and luggage rack.