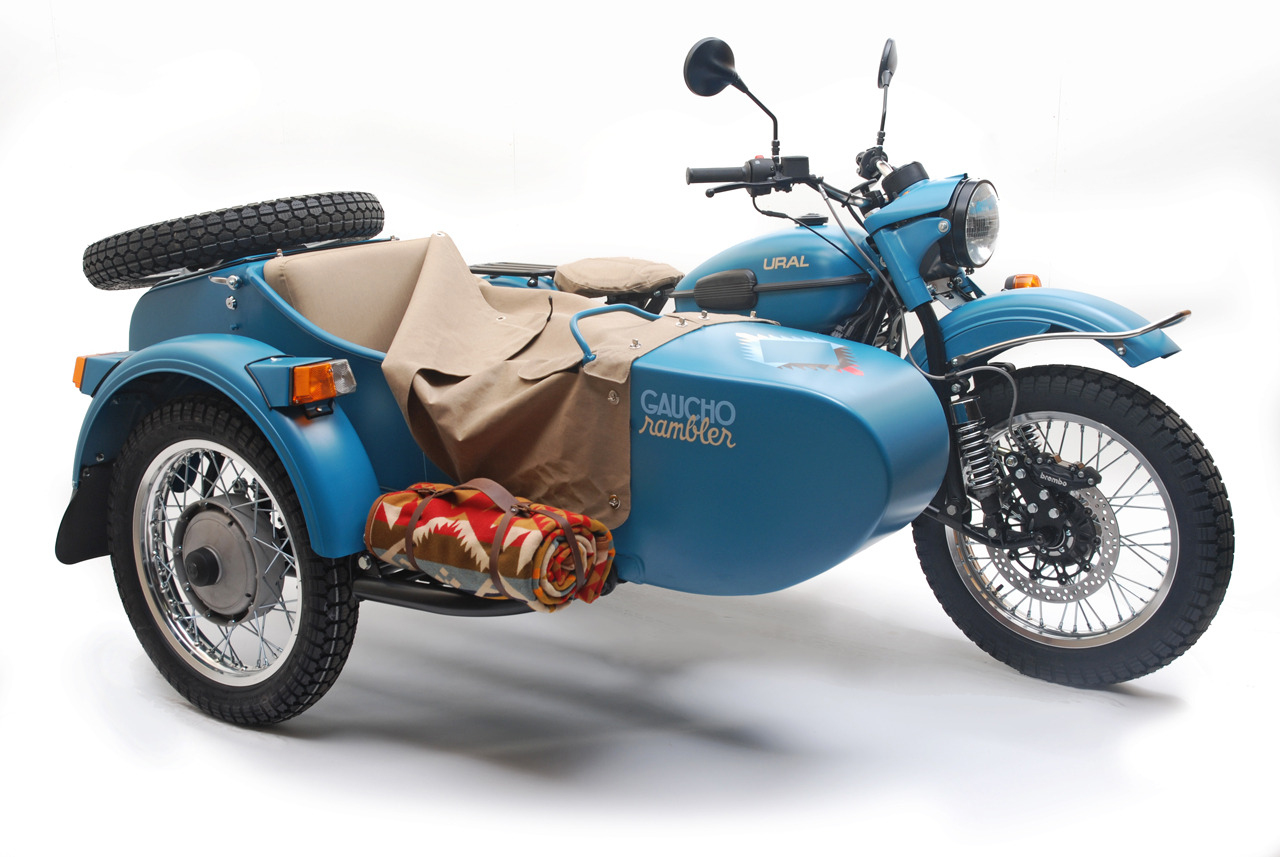 2013 Ural Gaucho Rambler preview: These are the first images of the last of the carby-fed Urals, and how cool does it look!
The limited-edition Gaucho Rambler will come in a matte blue with canvas upholstery and blanket, a camping kit, luggage rack and spare tyre. Can't you just picture yourself going on country picnics in this powder-blue chariot?
While the Gaucho Rambler will be powered by the outgoing 40hp 750cc two-cylinder engine, the next Ural Ranger will arrive with modern electronic fuel injection. Hopefully they follow Triumph's lead on the Boneville with the injectors inside a mock carby to retain the retro look.
Both Russian-made vehicles will feature at the Sydney Motorcycle and Scooter Show in Sydney from November 15-17, just weeks after the Ranger's world launch.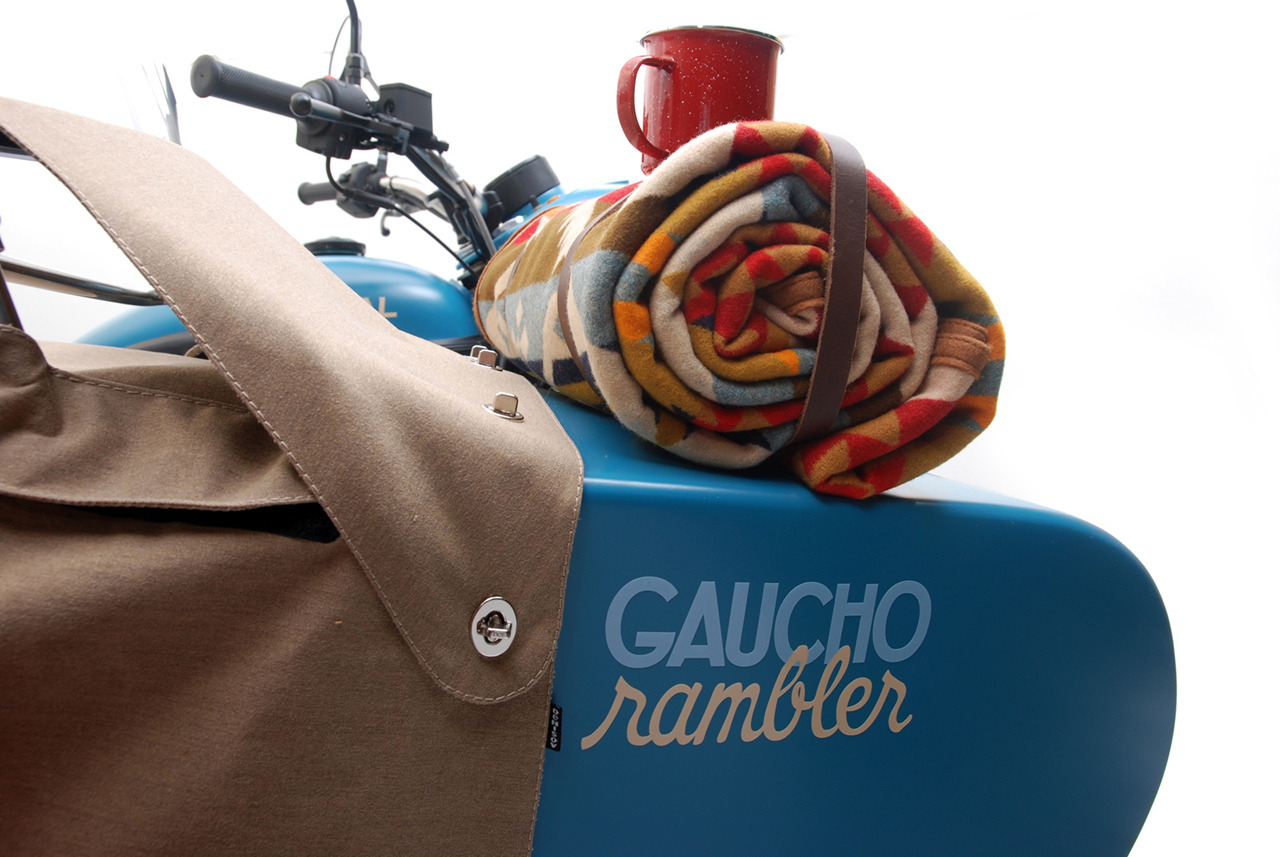 The new EFI Ranger has an electronic fuel injection system developed and built in Michigan that is claimed to improve fuel economy, lower emissions and provide a better throttle response.
The Ranger also comes with all-wheel disc brakes, adjustable hydraulic steering damper and a new airbox.
Ural's last carby model will be identified by its colour and the handmade fabric touches from American company, Pendelton Woolen Mills.
Only 50 Gaucho Ramblers will be built.
Australian Ural spokesman Jonathan Taylor says they have three coming to Australia in mid-November.
"The Aussie version is of course one-wheel-drive, but otherwise identical to the US version," he says.
"We have strong enquiry, but no deposit yet. Price will be $19,415 plus on-road costs."