Back in 2022, the world's leading bike-and-sidecar manufacturer had to move their headquarters due to geopolitical complications (aka., the Russo-Ukrainian War). Today, we've been gifted with the first model since the move, proving that Ural's healing heart – is ready to take the stage once more. 
Folks, meet the all-new Ural Gear Up Expedition.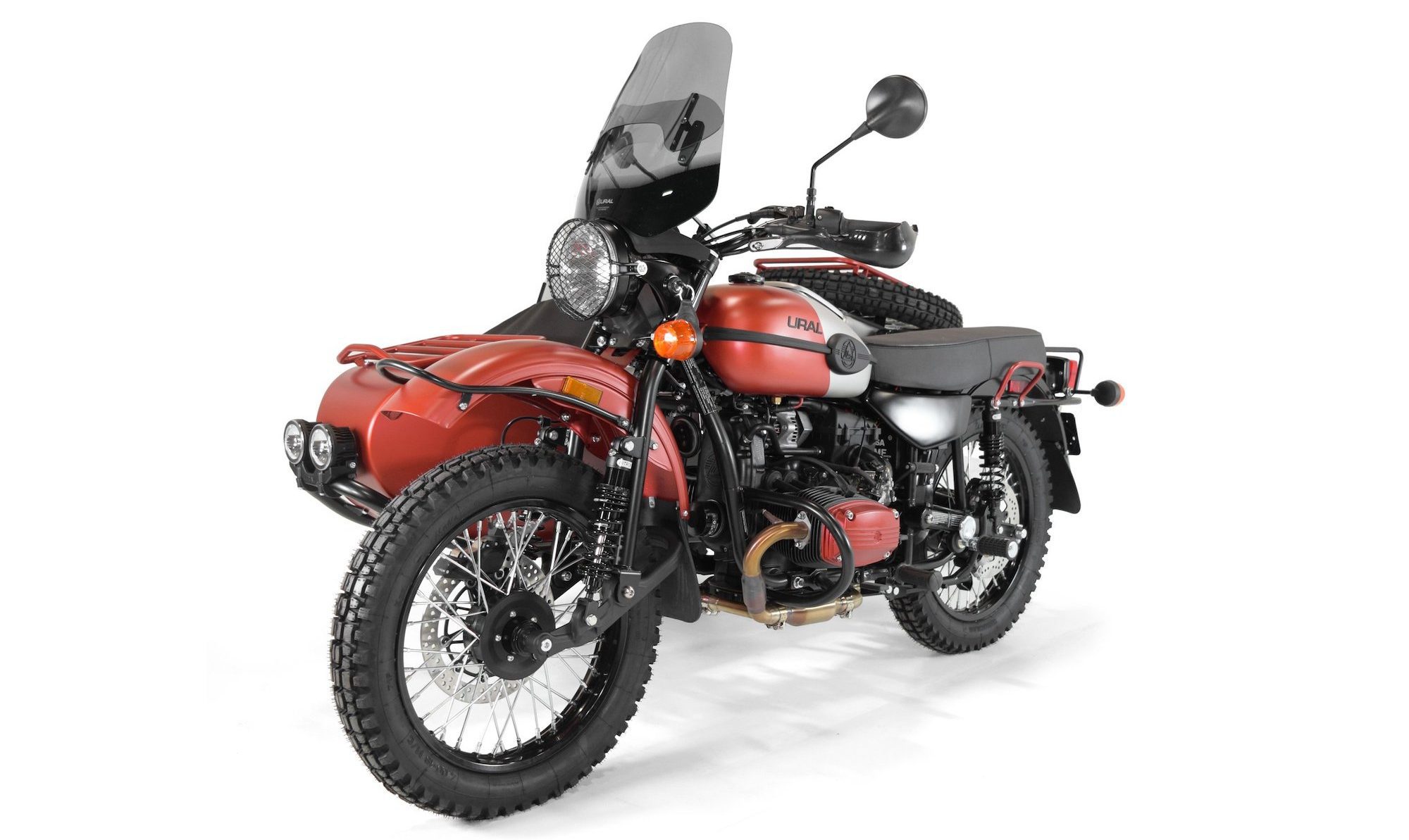 This $31,440 USD  ($42,100 CAD) ADV sidecar combo has a host of fantastic componentry, including the following, according to the IMZ Ural website:
On-Demand 2WD

Enduro Bench Seat with Passenger Handles and Foot Pegs

Universal Spare Wheel (Fits All 3 Positions)

LED Sidecar Fog Lights

Front Sidecar Bumper

Sidecar Auxiliary Power Outlet

Sidecar Tonneau Cover

Sidecar and Trunk Floor Protection

Jerry Can

Folding Utility Shovel

Ural Tool Kit

Touch Up Paint

Black Powder Coated Powertrain

Toolbox Gas Tank

Nitron Shock Absorbers

Rider Adjustable Windscreen—Smoke

Short Sidecar Windscreen—Smoke

Reinforced Crash Bar

Skidplate

GEO Spare Wheel Luggage Rack

Sidecar Nose Luggage Rack

Sidecar Rear Bumper

Sidecar Light Protectors (2)

Sidecar Fender Luggage Rack

Taillight Protector

Headlight Grill

H4 LED Headlight Bulb

Handlebar Clamp Ball Mount

Ural Hand Guards

Handlebar Mounted USB Power Charger
This slideshow requires JavaScript.
Naturally, Ural's kept their iconic heritage design, leaning on tweaked perks like the stronger motorcycle/sidecar protection, upgraded suspension, increase in luggage space, and matching windscreens, though my eyes are more taken by the easter egg integrated into the Expedition's colorway choices.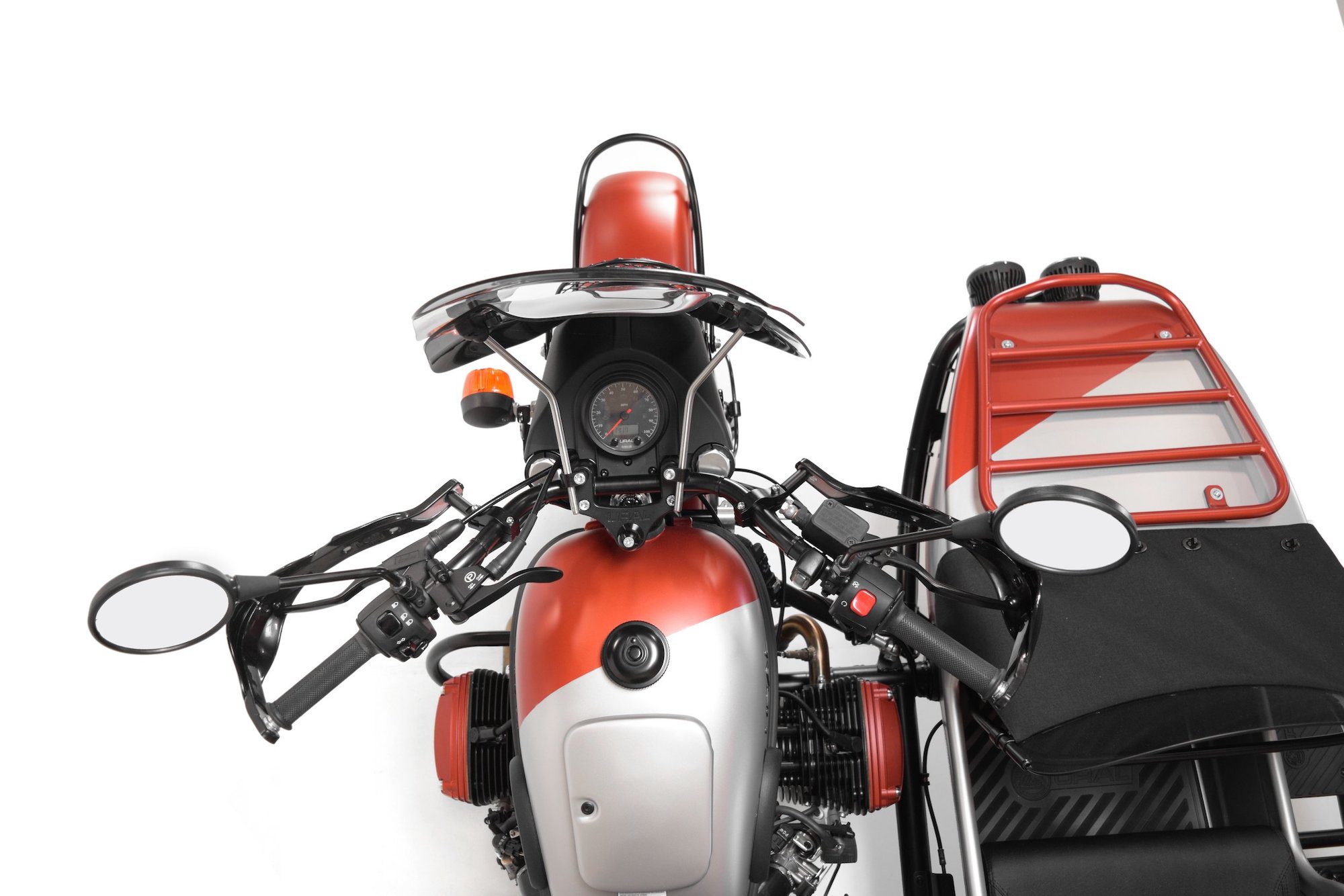 One of the more neat contributions of this bike-and-car model is the line that runs along the bike's tank / the sidecar's outer bucket fairing. Whether looking at Ural's Colza Field, Polar Dawn, or Ember Flame livery, that line has been measured to an exact 23.5° angle, matching the exact tilt of Mother Earth's axis. 
In short, Ural's off-beat vibes are aligned with the very globe about which we trot with sidecar in tow – a clever colorway decision and one that befits Ural's goal as a down-to-earth, family-friendly bike brand. 
"As a motorcycle brand that's not technologically advanced, we are delivering a product that allows people to do something outside the digital realm," explains Madina Merzhoeva, VP of marketing and international sales, in coverage from CycleWorld. 
"…with a Ural, you can do it with your family, your friend, even with your pet. It gives the comfort of doing things in real life, meeting challenges, and discovering that they are overcomeable."
"[Riding a Ural is] a kind of therapy to deal with reality… and to do it together with people we love."
What do you think of Ural's Gear Up Expedition?
*Media sourced from
Ural
*