Tougher emissions laws are forcing motorcycle companies to rethink the future of the bike with Honda considering a return to two-stroke and Suzuki looking at hybrids like the Toyota Prius.
Honda has resurrected hopes of a return to lightweight two-stroke bikes by filing a patent for a new two stroke motor using direct fuel injection for a cleaner burn and better piston cooling.
Their patent injects the fuel close to top dead centre, after the exhaust valve has closed, so unburnt fuel doesn't go out with the exhaust. The result is higher efficiency, less unburned fuel and reduced emissions.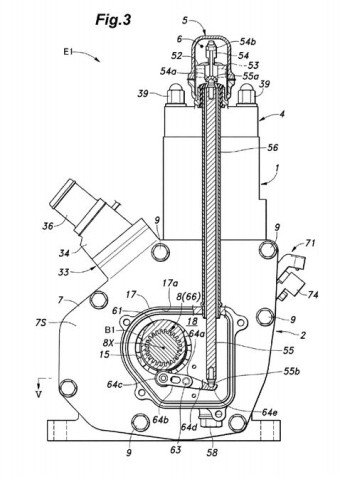 The fuel-injection system is mounted on the back of the cylinder, pointing upwards toward the back wall of the cylinder bore.
Honda believes their simple and cheap design will help revive two-stroke engines.
However, valve actuation is by pushrod, so it is unlikely to be a high-performance motorcycle engine. It is more likely to be employed in environmentally sound commuter bikes.
Meanwhile, Suzuki has a patent for hybrid with a small internal combustion engine and electric motor.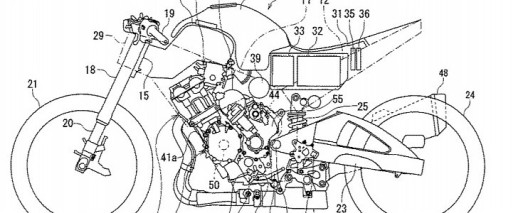 Their design shows a small electric motor behind the cylinders of an in-line four engine with a battery pack under the seat.
It looks like the electric motor is just a back-up for low-speed around-town riding.
They are not the first to consider a hybrid motorcycle.
The American Defence Advanced Research Projects Agency (DARPA) has been working on a stealth off-road motorcycle powered by a petrol engine plus a an electric motor to silently slip special forces soldiers through enemy lines.
DARPA is an agency of the US Department of Defense responsible for developing new technologies for use by the military. The agency has funded the development of many technologies which have filtered through to the civilian world. Some even claim that DARPA was instrumental in developing the internet. It also helped develop the first hypertext system, and an important precursor to the contemporary ubiquitous graphical user interface.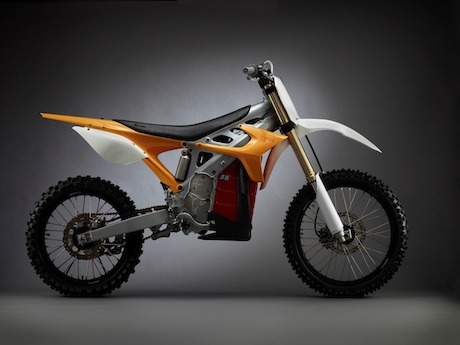 The advantages of a hybrid would be cleaner, greener, cheaper and quieter running. The extra weight of the secondary petrol engine could be a major issue in small bikes, but could much more easily be incorporated in a bigger touring bike. And that is where electric bikes fail. They have limited range and are restricted to the city boundaries. A hybrid drivetrain could open up electric bikes to touring.
Meanwhile, KTM and Piaggio look like going electric.
The European Union has set aside €6.9 million to develop leaning three- and four-wheeler electric motorcycles and the biggest beneficiaries are Piaggio (€1.36 million) and KTM (€1.23 million).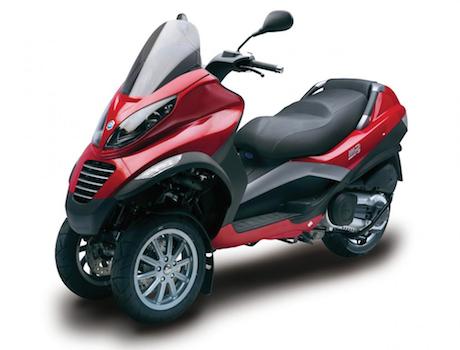 It's called the Range of Electric Solution L-category Vehicles project, or "Resolve" and it ams to encourage the development of modular electric vehicles that car drivers will find attractive for commuting.
KTM and Piaggio have been selected as the prime movers in the development of these narrow-track commuter vehicles because Piaggio introduced the leaning three-wheeled MP3 and includes a Hybrid 300ie model in its lineup while KTM has released the electric Freeride motorcycle.